New at CHES Special Risk: Introducing Personal Articles Floater Insurance for Valuable Possessions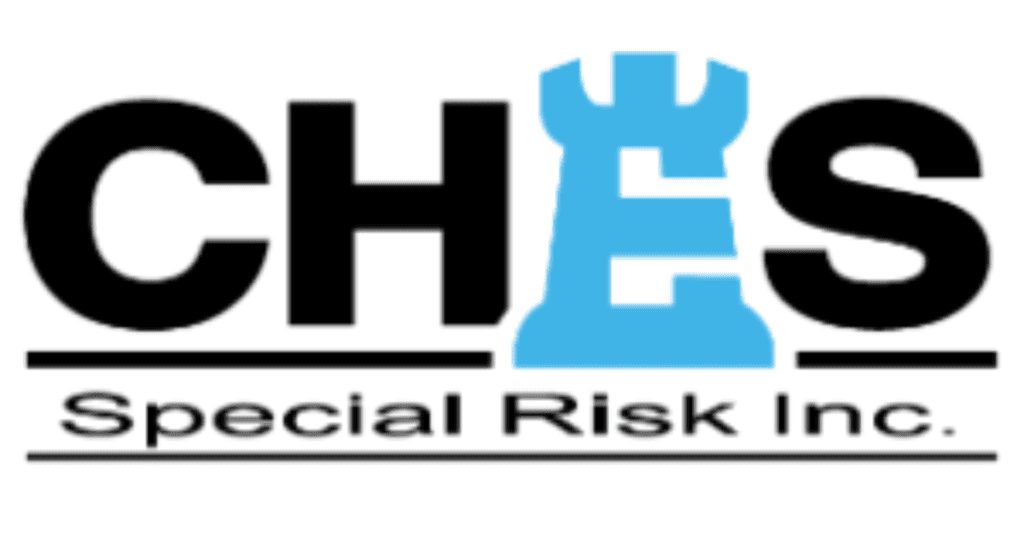 TORONTO, ON, AUGUST 8, 2023/insPRESS/ – CHES Special Risk, a leading Managing General Agent (MGA) in the insurance industry, is thrilled to announce the launch of their new programme for Personal Articles Floater (PAF) insurance. This innovative insurance coverage offers comprehensive protection for valuable personal property, ensuring that the most cherished possessions are safeguarded in the case of unforeseen events.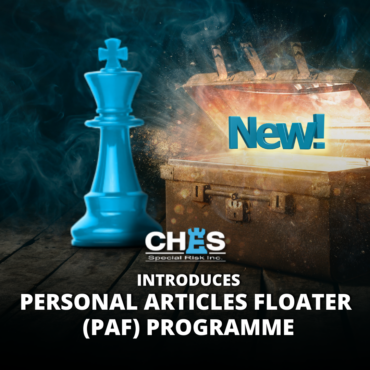 "We understand that certain possessions hold sentimental and financial value beyond compare," said Gary Hirst, CEO & President of CHES Special Risk. "With the Personal Articles Floater, we are offering an extra layer of protection and peace of mind, ensuring that insured's treasured belongings are adequately coveted."
The Need for Comprehensive Coverage:
In the face of increasing risks, having the right modelling tools and risk management measures in place is crucial to protect individuals from potential losses. While a regular home insurance policy covers personal items like appliances and furniture in the event of theft or loss, it may not be sufficient to cover the cost of replacing valuable possessions like jewellery, antiques, or personal computers. In some cases, certain items may not be covered at all due to exclusions and limitations in a homeowner's policy.
Introducing Private Collections Policy and Personal Articles Floater Insurance:
CHES' Private Collections policy is distributed through a program known as the "Personal Articles Floater." This program is sold through a binding facility to third-party cover holders and consolidates individual standalone private collection policies.
The Private Collections Policy offered by CHES Special Risk aims to fill the gap in coverage for valuable personal property. It can function as a standalone insurance plan or as an endorsement added to a homeowner's insurance policy, depending on the insurance carrier. This policy is specifically designed to provide higher coverage limits for valuable items that may exceed the limits offered by a standard homeowner's policy. It is available to brokers who have clients in the USA and Canada.
Who Can Benefit from CHES Special Risk's Coverage:
CHES Special Risk is committed to providing flexible underwriting solutions to Brokers with individuals, companies, trusts, and estates owning collectible items. With specialized insurance protection for private collections, this offering caters to a wide range of clients seeking comprehensive coverage for their prized possessions.
Work with CHES:
"With CHES' track record of over thirty years in commercial insurance, our Broker partners can trust us to protect their Clients passions. We understand that each risk is unique, and our team is dedicated to finding flexible coverage and rate solutions to suit the individual needs of our clients.", Said Gary Hirst, CEO & President, CHES Special Risk.
"Our high-speed and responsive underwriting approach is backed by regular high-level meetings and active communication with our key underwriters throughout the year. We continuously assess the performance of the coverage we offer, ensuring we provide the best possible service to our valued clients." Added Hirst
Get in Touch:
For more information on CHES Special Risk's Personal Articles Floater Insurance and how it can protect your valuable possessions, please contact the team at
Toronto Office: QuoteMeHappyToronto@CHESspecialrisk.ca
Ottawa Office: QuoteMeHappyOttawa@CHESspecialrisk.ca
Vancouver Office: QuoteMeHappyVancouver@CHESspecialrisk.ca
Montreal Office: SoumissionsMontreal@CHESspecialrisk.ca
Quebec Office: SoumissionsQuebec@CHESspecialrisk.ca
ABOUT CHES Special Risk Inc.
CHES Special Risk Inc. was established as a Managing General Agent and Wholesale broker in 2004, in response to broker demand to a hardening marketplace, commencing with a particular specialty in the entertainment and hospitality business, later becoming a fully accredited Lloyd's cover holder in 2009. CHES Special Risk and Sister Companies are a fully Independent MGA delivering "A" rated capacity both in the hard to place, and standard lines classes and support their retail brokers in growing and developing their businesses.
Additional information regarding CHES Special Risk can be found at: http://www.CHESspecialrisk.ca.
###
If you would like more information about this topic, please call us at 416-452-7850 or email Gary.Hirst@CHESspecialrisk.ca