Nissan Is Giving Japan A Skyline NISMO That Makes More Power Than The Z
Nissan Skyline NISMOImage: Nissan
Many automakers tend to offer their home countries better products than they do in overseas ones. Take automakers in Japan. There's all manner of various trims of JDM legends that we never received in the U.S. like the Honda NSX-R, Subaru 22b STi RA and the Mitsubishi Evolution Wagon. Some models come close but they're still not quite that special. Now, welcome a new Skyline NISMO specifically for the Japanese market.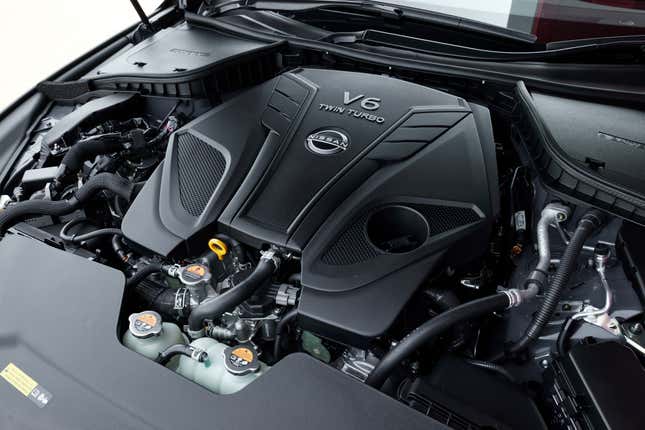 Nissan Skyline NISMO engineImage: Nissan
As you know, we get the Skyline here in the U.S., but you have to go to an Infiniti dealer to get it. And it's called the Q50. But this Skyline/Q50 is special as it's been tuned by NISMO. The centerpiece of it all is the engine. The Skyline NISMO gets a version of the 3.0-liter twin-turbo V6 that the new Nissan Z and Infiniti Q50 Red Sport gets. While it makes 400 horsepower in those cars, it makes 414 hp and 404 lb-ft of torque in the Skyline NISMO. That puts it above the regular Z but right below the new Z NISMO power-wise. The engine gets paired with a seven-speed automatic and rear-wheel drive.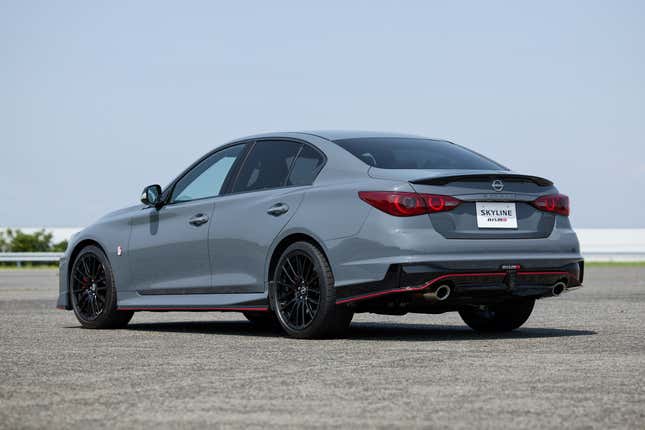 Nissan Skyline NISMOImage: Nissan
Visually all the usual NISMO elements are there. There's NISMO specific front and rear bumpers, side sill covers, red accents, and NISMO fog lamps, 19-inch Enkei with wider tires.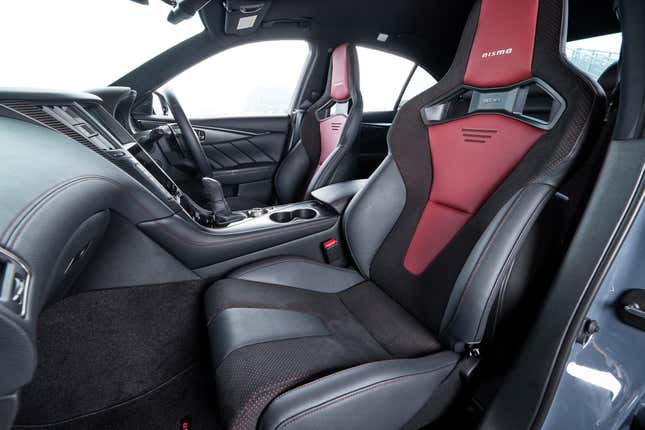 Nissan Skyline NISMO interiorImage: Nissan
Inside there's a steering wheel similar to the one in the Z NISMO with a red mark at the 12 position, a 280 kph (173 mph) speedo, and black Recaro sports seats with red accents.
Buyers who want one of these will have to act fast. Nissan says they're only making 1,000 of them as they're meant to "commemorate the 60th anniversary of the S54A-1 model Skyline GT." Nissan has priced the Skyline NISMO at 7,880,400 Yen, which at current conversion rates works out to just under $55,000.