On Side Restoration is coming to Moncton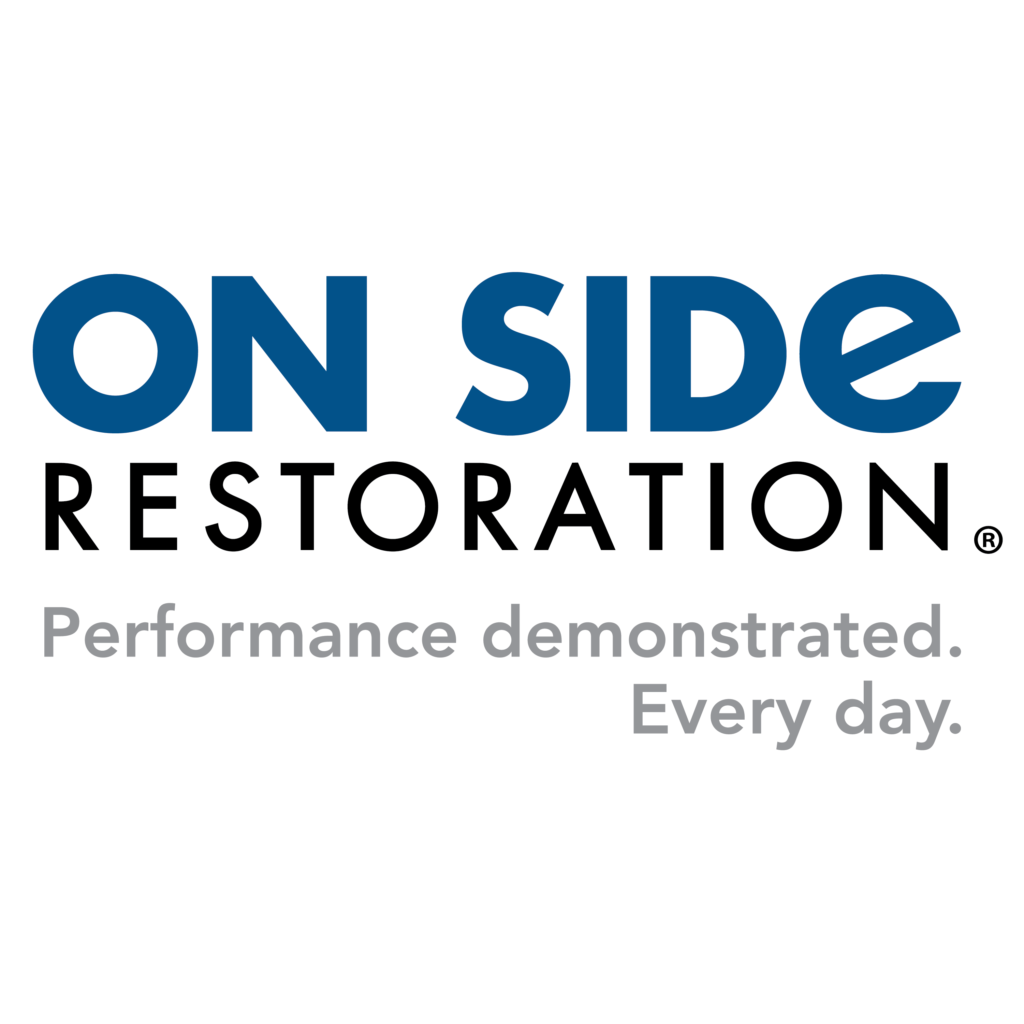 Voir français ci-dessous
TORONTO, ON, JANUARY 25, 2023/insPRESS/ – On Side Restoration Ltd. ("On Side Restoration", "On Side" or the "Company"), is expanding in Eastern Canada with the opening of a new branch in Moncton, New Brunswick. This will be the forty-fourth branch for On Side Restoration, and a formative shift in the company's goals to grow in the region and ultimately be there for even more communities, businesses, and families throughout Canada.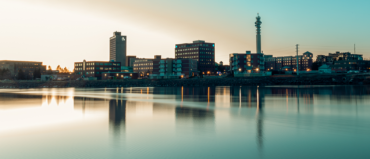 Alain Fortin, President of On Side says that the new branch in Moncton will help meet the needs, and greater demand of restoration services within this area of the country. "Like we saw with Hurricane Fiona and the increase of other extreme weather, these events are happening more frequently and with greater intensity. We pride ourselves on being there when disaster strikes and setting up a branch in Moncton is a natural next step for us in terms of expansion, and to ensure that we're available to those who need us."
Beginning in the Spring of 2023, On Side is pleased to extend trusted restoration services in an area of the country showing exponential growth. Their office, located at 80 Driscoll Crescent, Moncton, NB, has over twelve thousand square feet of dedicated office and warehouse space, and will house a team specialized in restoration services for both commercial and residential clients, no matter the size, nature of loss or property type.
With their development, On Side is looking for talented Monctonians to join an organization that has been turning jobs into careers for over forty years. Jay Kielt, Vice President of National Initiatives joined On Side in 2012 when his own restoration company in Ontario was acquired. "On Side continues to be an incredible place to work. Outside of the obvious advantages and benefits of being a nationally backed organization, On Side is a company that challenges the status quo and looks to approach property restoration and optimal client care in new ways. It's an exciting place to work with good people, and many solid opportunities for both personal and professional growth."
On Side shares its job postings on their website at www.onside.ca/careers and will be hiring experienced water technicians, content specialists, project managers, and more.
ABOUT ON SIDE RESTORATION
On Side Developments Ltd. ("On Side Restoration", "On Side" or the "Company") is the nation's leading Canadian-owned restoration firm with 40+ branches from Victoria, BC to St. John's, Newfoundland and Labrador. For over 40 years the company has been restoring damaged homes and businesses 24-hours a day, 365 days a year. On Side's revolutionary web-based software, eClaim, supports easy project access and full file transparency for use by internal staff and external clients. Their in-house emergency Contact Centre is also available 24/7 to help clients connect with them, for a smooth and efficient customer experience. Experienced and certified crew operate their extensive fleet of emergency response vehicles and specialized restoration equipment. On Side Developments Ltd. is a subsidiary of Intact Financial Corporation (TSX: IFC).
TORONTO, ON, LE 25 JANVIER, 2023/insPRESS/ – On Side Restoration Ltd. (« On Side après-sinistre », « On Side » ou l'« entreprise ») étend ses activités dans l'est du Canada en ouvrant une nouvelle succursale à Moncton, au Nouveau-Brunswick. Il s'agira de la 44e succursale de On Side après-sinistre. Cette ouverture marquera en outre un tournant décisif dans les objectifs de l'entreprise d'étendre ses activités dans la région et, ultimement, de servir un plus grand nombre de collectivités, d'entreprises et de familles d'un océan à l'autre.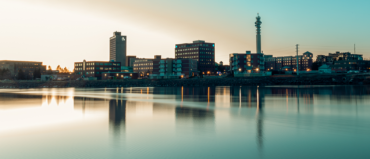 Alain Fortin, président de On Side, affirme que la nouvelle succursale de Moncton permettra de répondre aux besoins et à la demande accrue en matière de services après sinistres dans cette région du pays. « Comme en témoignent l'ouragan Fiona et les autres phénomènes météorologiques extrêmes qui se multiplient, on observe une hausse de la fréquence et de l'intensité de ce type d'événement. Nous sommes fiers d'être présents lorsqu'une catastrophe survient, l'ouverture d'une succursale à Moncton s'inscrivait donc dans une suite logique du point de vue de la croissance de nos activités. Nous pourrons ainsi offrir nos services aux personnes qui en ont besoin. »
On Side est ravie d'offrir dès le printemps 2023 ses services dignes de confiance dans une région du pays qui connaît une croissance exponentielle. La nouvelle succursale, située au 80, rue Driscoll Crescent à Moncton, au Nouveau-Brunswick, dispose d'une surface de bureaux et d'un entrepôt totalisant plus de douze mille pieds carrés. Elle accueillera une équipe spécialisée dans les services après sinistres pour clients commerciaux et résidentiels, peu importe l'ampleur ou la nature du sinistre et le type d'établissement.
Dans le cadre de ce développement, On Side est à la recherche de Monctoniens qui souhaitent se joindre à une organisation qui transforment des emplois en carrières depuis plus de 40 ans. Jay Kielt, vice-président, initiatives nationales, s'est joint à On Side en 2012 lorsque sa propre entreprise ontarienne a fait l'objet d'une acquisition. « On Side est encore aujourd'hui un milieu de travail exceptionnel. En plus de tirer parti des avantages manifestes exclusifs aux entreprises d'envergure nationale, On Side ne se contente pas du statu quo et cherche constamment de nouvelles façons d'aborder la remise sur pied des propriétés et d'offrir un service à la clientèle hors pair. Non seulement l'entreprise est un formidable lieu de travail qui regorge de personnes exceptionnelles, mais elle offre également de nombreuses possibilités de développement personnel et professionnel. »
On Side publie ses offres d'emploi sur son site Web à l'adresse www.onside.ca/fr/carrieres et recrutera des techniciens de l'assainissement et des dommages causés par l'eau expérimentés, des spécialistes en contenu, des chargés de projets, et plus encore.
À PROPOS DE ON SIDE APRÈS-SINISTRE
On Side Developments Ltd. (« On Side après-sinistre », « On Side » ou l'« entreprise ») est la plus importante entreprise de l'industrie après-sinistre au Canada, comptant plus de 40 succursales d'un océan à l'autre, de Victoria, en Colombie-Britannique, à St. John's, à Terre-Neuve-et-Labrador. Depuis plus de 40 ans, notre entreprise procède à l'intervention après sinistre de maisons et de commerces endommagés, et ce, 24 heures sur 24, 365 jours par année. Le logiciel Web révolutionnaire de On Side après-sinistre, eClaim, qui est à la disposition des membres du personnel interne et des clients externes, permet un accès facile aux projets et assure une transparence complète des dossiers. Notre centre d'appels d'urgence interne est également disponible 24 heures sur 24, 7 jours sur 7, ce qui permet aux clients de nous contacter et de profiter d'une expérience client harmonieuse et efficace. Des équipes expérimentées et certifiées exploitent notre vaste flotte de véhicules d'intervention d'urgence et notre équipement spécialisé. On Side Developments Ltd. est une filiale d'Intact Corporation financière (TSX : IFC).
CONTACT
Sonia Manson
Director, Communications and Corporate Affairs
On Side Restoration
smanson@onside.ca 905-474-3710