Roll Like an Actual King in This 1987 BMW M5, Our Bring a Trailer Auction Pick
BMW enthusiasts revere the E28 generation as the starting point of the M5.As a Europe-spec car, this example wears cleaner-look small bumpers and has a host of rare options.This Bring a Trailer online auction ends on Wednesday, August 9.
Car and Driver
You might think that, as the reigning monarch of Sweden, King Carl XVI Gustaf would choose as his personal car a Volvo or a Saab. But King Carl, who ascended to the throne in September 1973, evidently has more sporting tastes. His Majesty the King has cultivated a decades-long fascination with BMW, and when he ordered himself an M5 in the late 1980s, he got the spec absolutely right.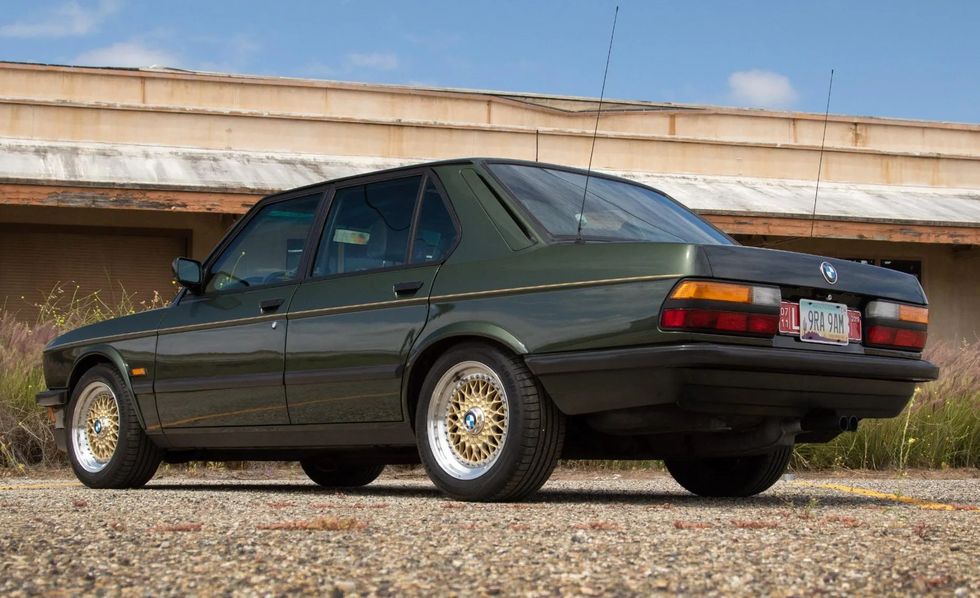 Bring a Trailer
That car, a 1987 M5 with a royal touch, is currently up for auction on Bring a Trailer, which, like Car and Driver, is part of Hearst Autos. Reportedly, the king of Sweden owned three of these ultimate '80s sleeper sedans, and this one is tricked out in an ideal spec.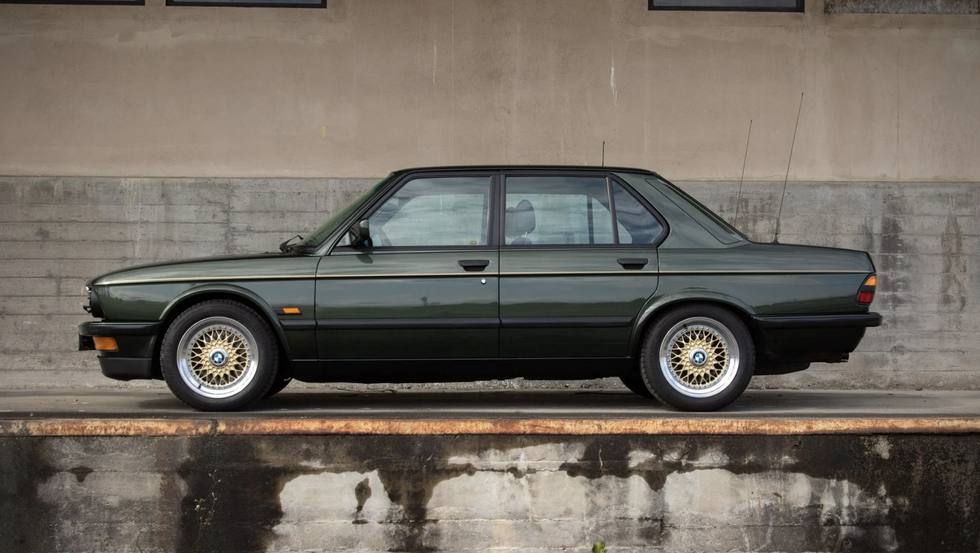 Bring a Trailer
First, we'll point out that Euro-spec bumpers on an E28-generation 5-series look so much better than the protruding U.S. ones. Second, the color palette is absolutely on point. Malachite dark green with gold basketweave 16-inch BBS wheels and a thin gold pinstripe is super tasty. Exhibiting characteristic Swedish understatement, the King also chose Shadowline trim rather than chrome and had the rear badging removed.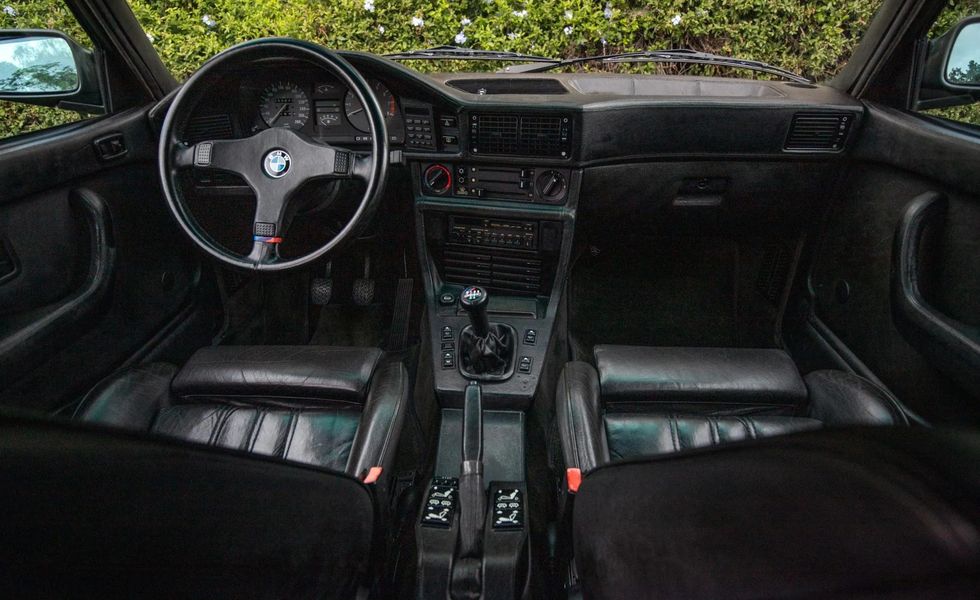 Bring a Trailer
The interior is all-business black, in contrast to the tan interior typical of U.S. E28 M5 models. Further, it's tricked out with additional leather throughout: on the door panels, steering column, even the sun visors. And whereas today's M cars often are awash in carbon fiber, here we find subtle M stripes on the steering wheel and shifter.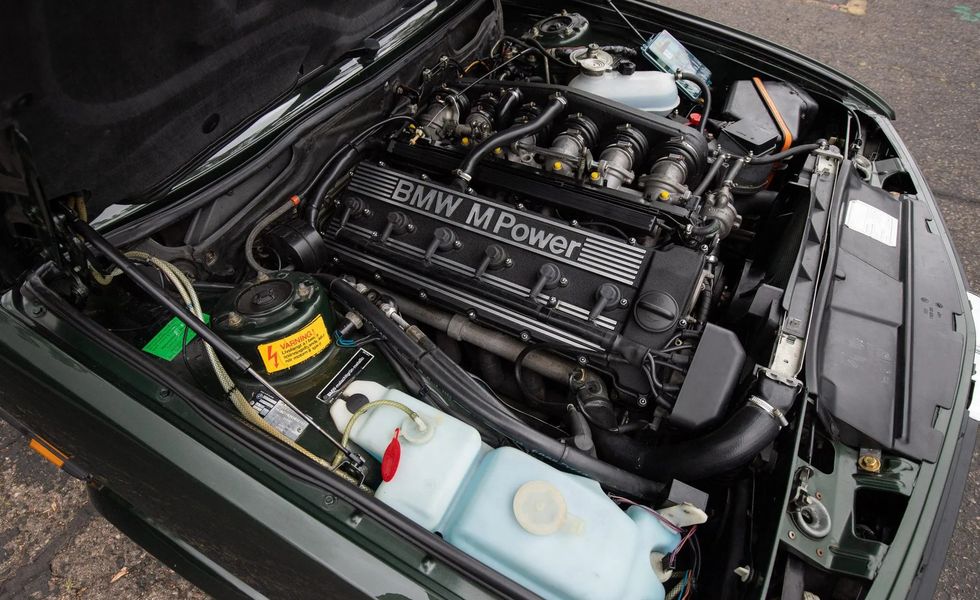 Bring a Trailer
As for the big-stick part of this quietly speaking sports sedan, that's provided by a 3.5-liter inline-six good for 286 horsepower in European tune.
This golden-age BMW three-pedal throne room makes the case: It's good to be king.
Contributing Editor
Brendan McAleer is a freelance writer and photographer based in North Vancouver, B.C., Canada. He grew up splitting his knuckles on British automobiles, came of age in the golden era of Japanese sport-compact performance, and began writing about cars and people in 2008. His particular interest is the intersection between humanity and machinery, whether it is the racing career of Walter Cronkite or Japanese animator Hayao Miyazaki's half-century obsession with the Citroën 2CV. He has taught both of his young daughters how to shift a manual transmission and is grateful for the excuse they provide to be perpetually buying Hot Wheels.