Tesla factory where a worker was crushed to death had safety weaknesses, report says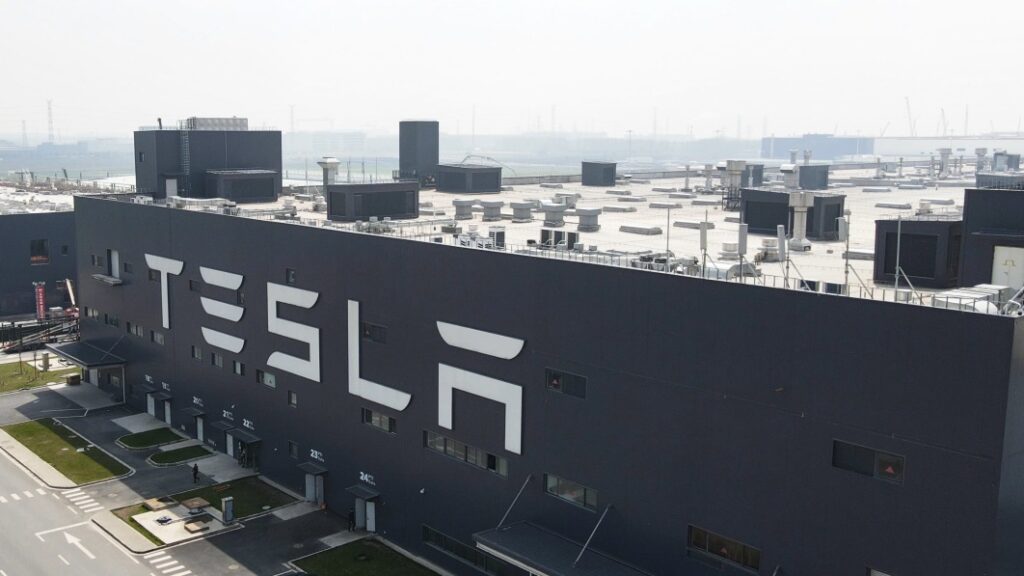 An aerial view of
Tesla Shanghai Gigafactory on March 29, 2021 in Shanghai,
China.
Xiaolu Chu/Getty Images
Chinese inspectors want to punish Tesla after the death of a Shanghai factory worker, Caixin Global reported.
An investigation said the employee was responsible for the incident that resulted in their death.
But inspectors said Tesla had safety weaknesses.
A Chinese goverment investigation into the death of a Tesla employee in Shanghai concluded the electric carmaker has safety weaknesses, Chinese news site Caixin Global reported Wednesday.
The Shanghai Pudong emergency management bureau recommended an unspecified penality against Tesla, Caixin Global said, citing a report that was posted to the bureau's website and later removed. An employee of the bureau told the Associated Press that Tesla had requested the report's removal.
Inspectors said the worker who died was responsible for the incident that resulted in their death, Caixin Global reported. The employee who died reportedly didn't lock a safety gate when they entered a high-risk zone, and an early shift worker didn't ensure the zone was clear of people before turning on equipment, the Caixin Global report said. The 31-year-old employee was crushed by the equipment and later died in the hospital, according to the report.
Tesla's North American and Chinese offices did not immediately respond to Insider's requests for comment. Tesla CEO Elon Musk also did not respond to a request for comment.
Meanwhile, people claiming to work at the Tesla Shanghai factory have complained on social media, and have appealed to Tesla CEO Elon Musk, saying their performance bonuses were cut after the employee's death.
"Please pay attention to the performance of frontline workers at Tesla's Shanghai factory being arbitrarily deducted," one account tweeted.
Two employees at Tesla's Shanghai factory told Reuters that supervisors pointed to a "safety incident" when they inquired about bonus cuts.
Musk on Monday responded to a tweet about the bonus cut complaints and said, "Was alerted this weekend. Looking into it."
Last year, Musk shared his admiration for the employees at Tesla's factory in Shanghai with the Financial Times, saying "they will be burning the 3 a.m. oil," and that "they won't even leave the factory type of thing, whereas in America, people are trying to avoid going to work at all."