Tesla Now Wants $1,000 For Its Dumb Yoke Steering Wheel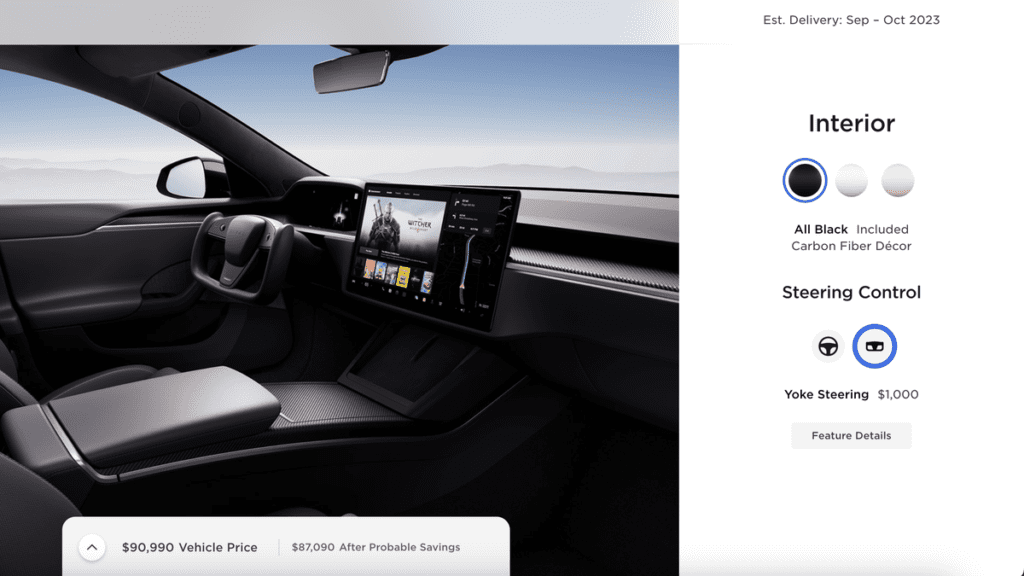 Screenshot: Tesla
Tesla's yoke steering wheel is back and, a $1,000 for the option on a Model S or Model X, it's more expensive than ever.
Rainn Wilson is Tired of Tesla and its Yoke
Tesla's steering yoke has been plague with issues, particularly from poor build quality and lousy execution. It's bad enough that the yok caused the Model S to drop a few ranks on Consumer Reports "Best Cars" list. Bad enough that one company actually went and made an aftermarket part for the yoke that turned it back into a regular steering wheel.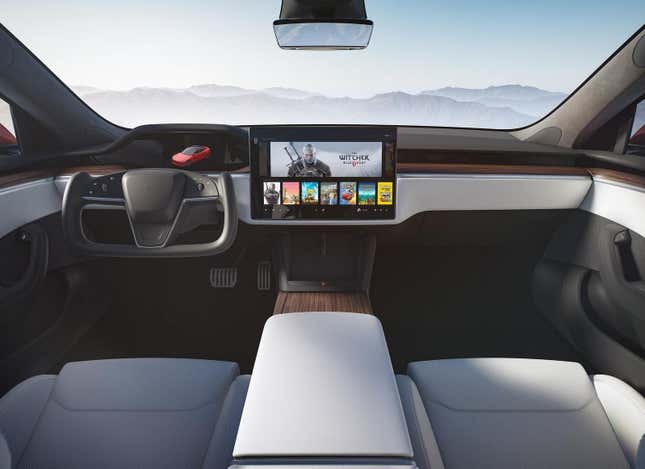 Tesla Model SImage: Tesla
It all came to a head when Tesla started to sell out of regular steering wheels after spending two years selling the yoke standard on the Model S and Model X. Affected owners who clamored for a chance to get a regular wheel, so Tesla decided to start changing people to swap their wheel back to the tune of $700; meanwhile the company was still charging $250 for the yoke as recently as spring of 2023.
Fast forward five months and the yoke is still around. This time though, Tesla wants $1,000 for it on both the Model S and Model X, regardless of trim.
Could this be a last desperate attempt by the automaker to get someone, anyone, to open their wallet for one of this pointless feature? Sadly, no. Car And Driver also reports the coming Cybertruck has been spotted equipped with the yoke and that it could have the yoke as it's sole steering option.