Tesla owners reveal their cars' best and worst features, and what they really think of Elon Musk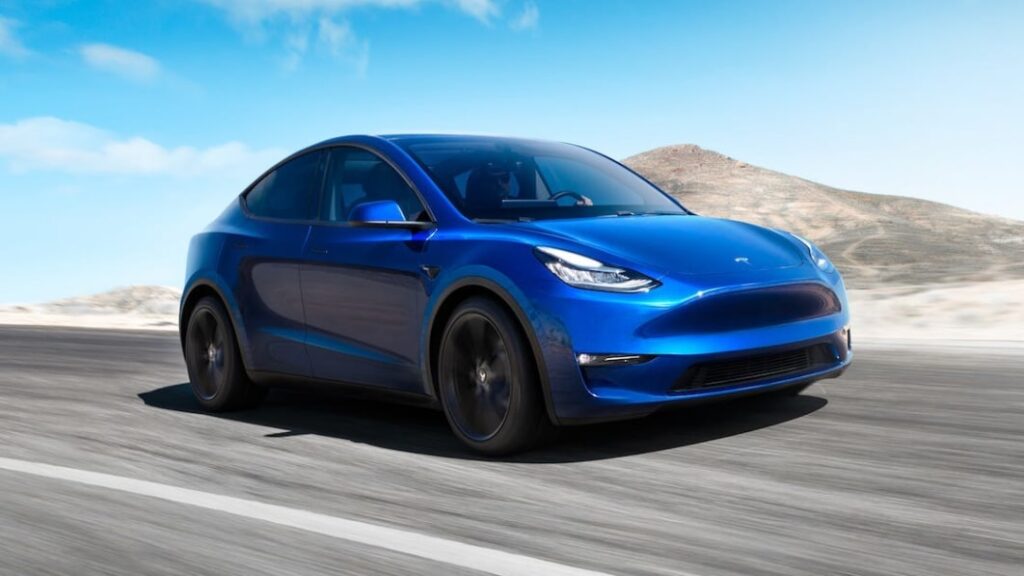 Tesla owners praised their cars' quick acceleration and the company's Supercharger network.
Tesla
Insider spoke with more than a dozen Tesla owners to learn what they like most and least about their cars. 
Drivers love their cars' quickness, tech features like Autopilot, and the Tesla charging network. 
Some think Tesla needs to up its build quality, while others don't like being associated with Elon Musk. 
As electric cars zip and zoom into the mainstream, maybe you're considering buying one. Perhaps you're looking at a car from Tesla, the most popular electric-vehicle brand on the market. 
We talked to more than a dozen Tesla owners to find out what they like most about their cars — and what they think needs improvement. 
Pro: Performance
Tesla owners love the swift acceleration their cars deliver. Aside from the pure fun factor that comes with darting forward at a moment's notice, owners said that executing quick passes and merges on the highway is a huge perk. Since electric cars don't experience the same acceleration lag as gas vehicles, Teslas jolt forward the instant you put your foot down. 
Some of the quickest Teslas claim to hit 60 mph in around 2 seconds.
Tesla
"I used to have a Corvette, and this kicks the snot out of it," Jon Haglund, a Model Y owner from Shrewsbury, Massachusetts, told Insider. 
Con: Stiff ride
Some Model 3 and Y owners told Insider their cars are too stiff and jittery over bumpy pavement. Olu, a delivery driver from London (who preferred Insider use only his first name for privacy reasons), said his Model 3's rough ride quality doesn't bother him too much since he can see upcoming bumps. But it can be uncomfortable for passengers. 
Pro: Supercharger network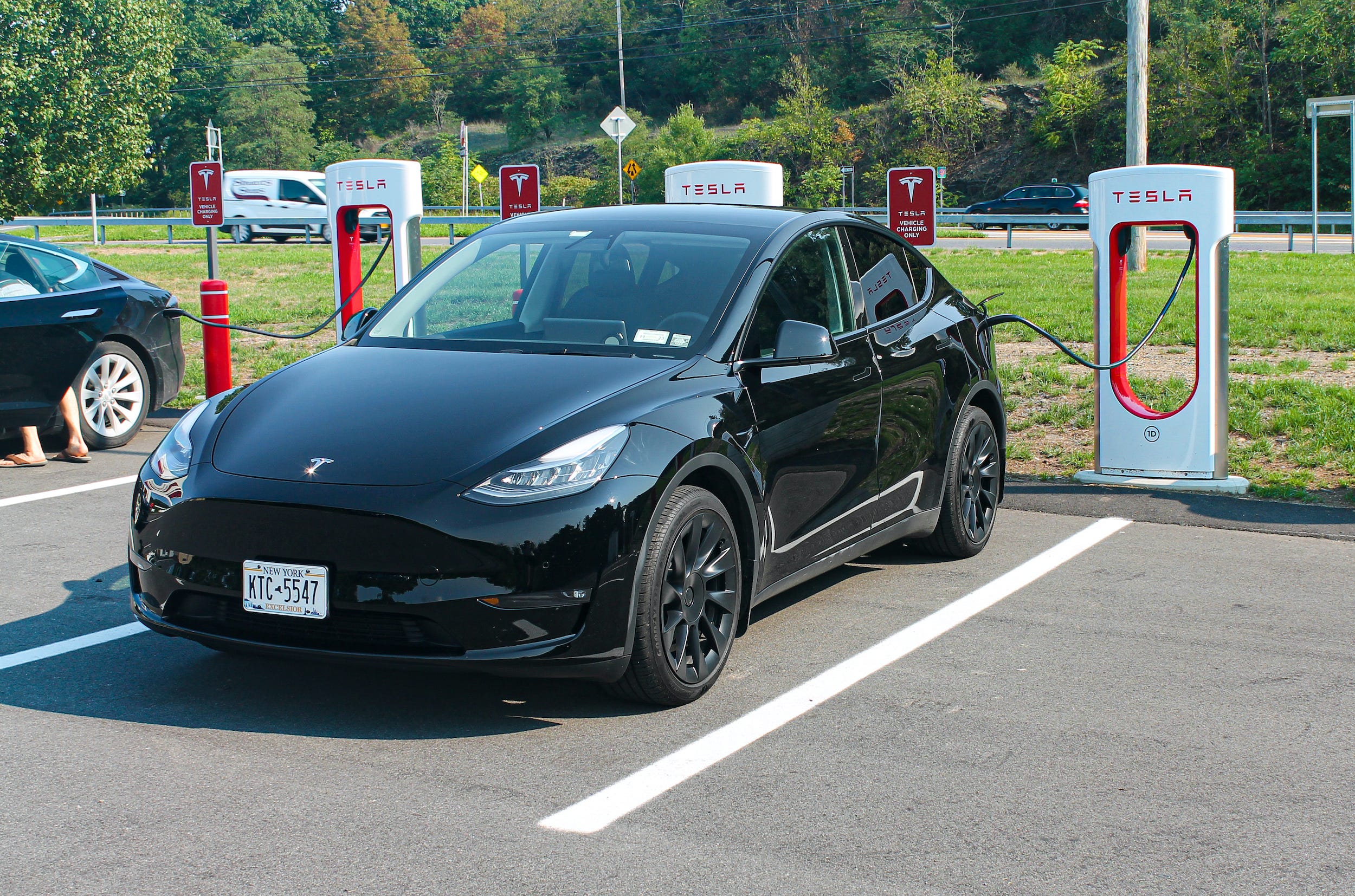 Tesla has thousands of Supercharger stations worldwide.
Tim Levin/Insider
Over and over, Tesla owners praised the company's extensive network of fast chargers, which is exclusive to Tesla owners in the US. Despite the occasional out-of-service stall or crowded station, Superchargers are common, reliable, and provide important peace-of-mind on longer trips that exceed their cars' range, they said. 
Con: Build quality
Some owners think Tesla could improve the overall quality of its cars. Paint jobs and fit-and-finish leave something to be desired, they said. Plus, some said that Tesla's signature stark interior and choice of materials don't match the high-end feel of cars from luxury players like BMW, Mercedes-Benz, and Audi.
"Outside of the technology and the minimalist part of it, you don't feel like this is a $70,000 car," Marlin McClure, a restaurateur in North Carolina, said of his used 2017 Model S. 
Pro: Home charging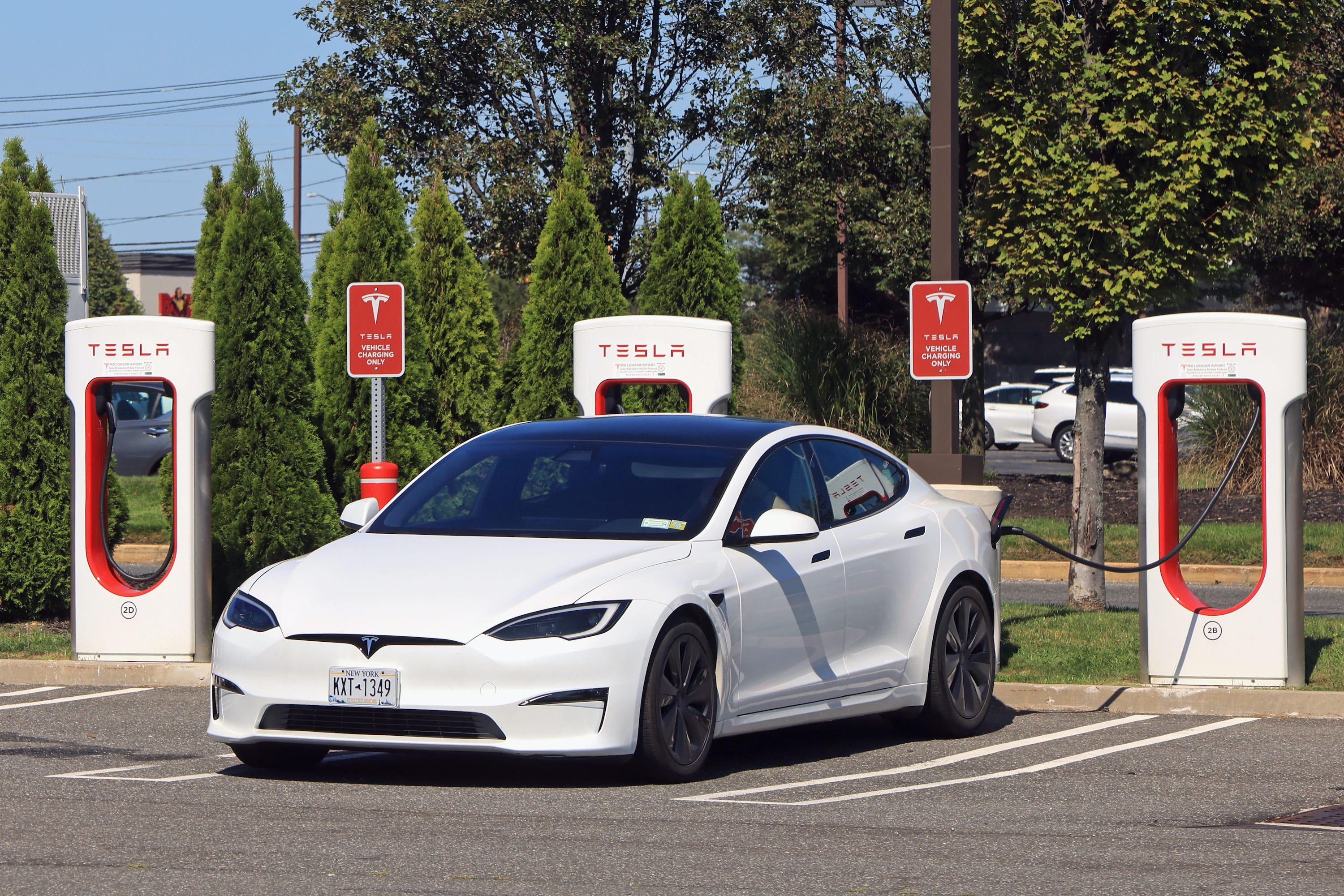 Charging at home is one of the biggest perks of EV ownership, buyers say.
Bruce Bennett/Getty Images
Plugging in at home beats using Superchargers by a long shot, owners say. They love the convenience of charging while parked and always getting behind the wheel with a full battery. That benefit outweighs the extra time required to stop and charge on extended journeys, Haglund said. 
"The gas station trip is about four seconds. I just walk across my drive to the garage and plug in," John Rahn, who owns a Model 3 and a Model Y, said. "I see people lined up at Costco, a 15-minute wait, and I kind of chuckle about that."
Con: Association with Elon Musk
Arvind Rajan, an entrepreneur and business executive in San Francisco, was in the market for a second Tesla for his wife, but Musk's promotion of right-wing viewpoints and conspiracy theories on Twitter has him looking for alternatives. He wants to sell his Model 3 too. 
"Tesla is a really damaged brand these days," he told Insider. "Driving one feels like an implicit endorsement of Elon Musk, which is not something either of us feel comfortable doing."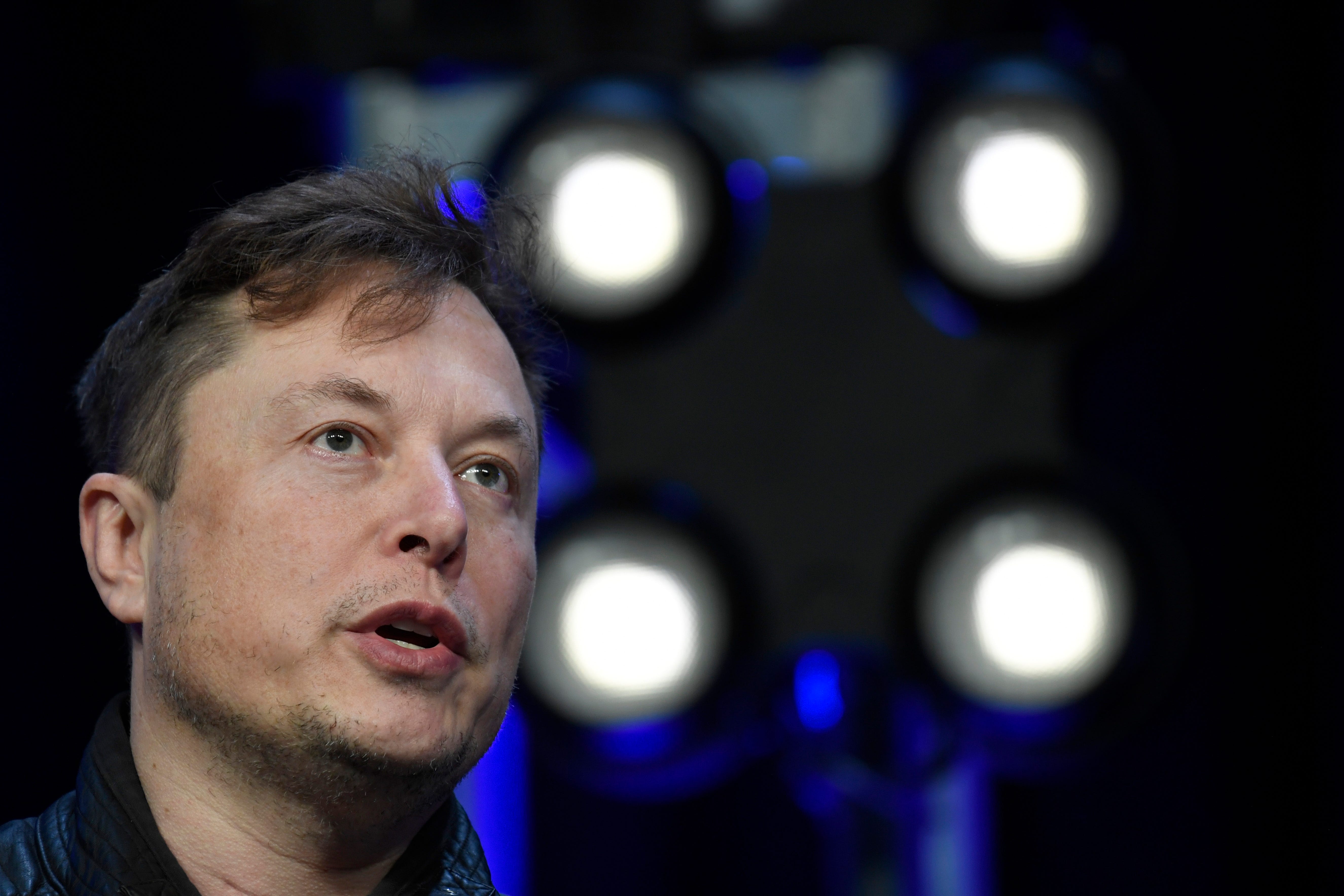 Elon Musk has become an increasingly polarizing figure since becoming more outspoken and political on Twitter.
Susan Walsh/AP
The same goes for some other owners Insider spoke with, including SC Giedzinski, who takes issue with what he called Musk's childishness, labor rights violations, and transphobia. 
"I live in a fairly liberal area and I am friends with a lot of people my age, and I'd be hard-pressed to find any of them who agree with just about anything Elon Musk says," he said.
Until he can swap out his Model 3 for another car, Giedzinski is battling the negative stigma with a bumper magnet reading "FIRE MUSK." 
Pro: Technology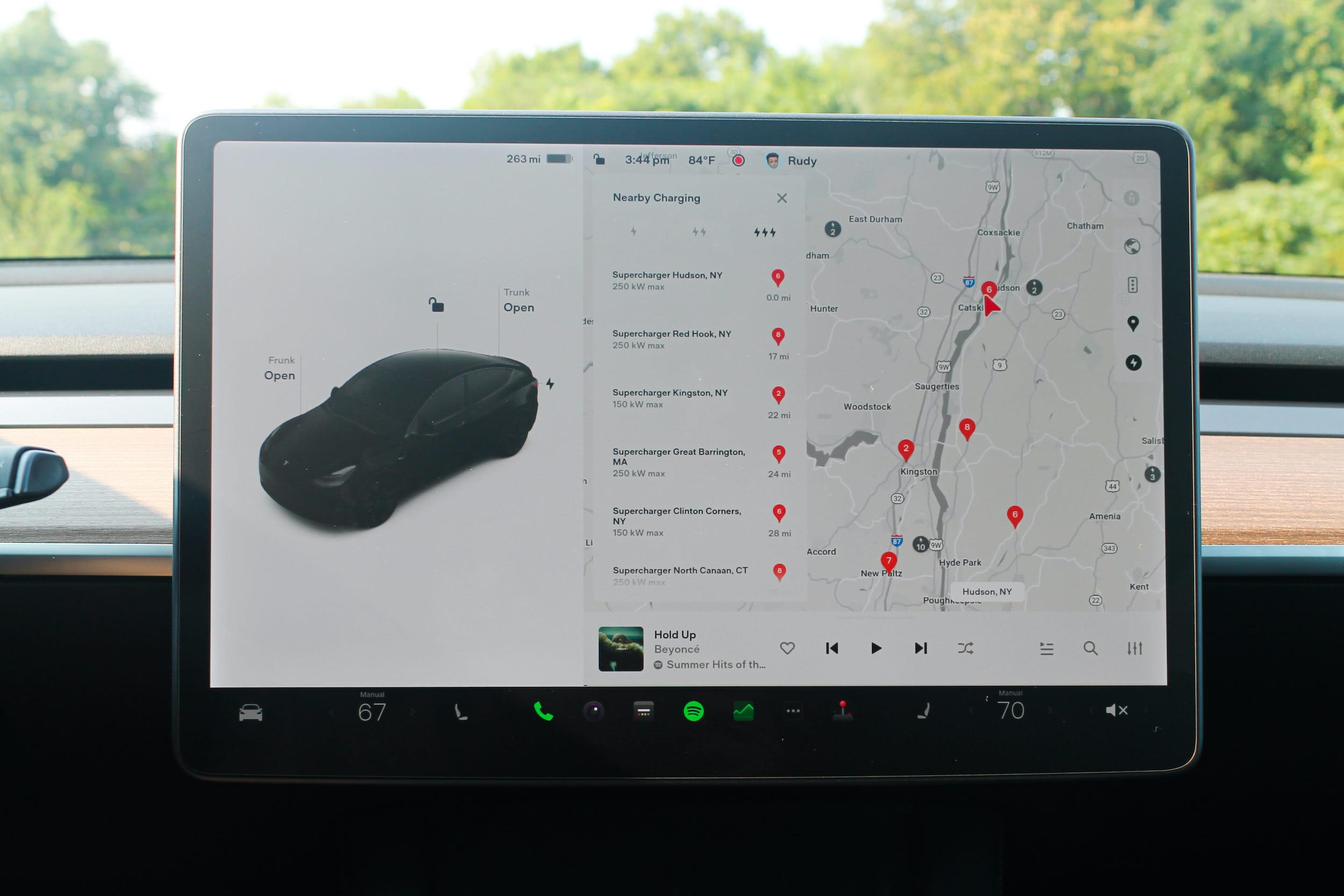 Teslas' touchscreens replace practically all regular buttons and knobs.
Tim Levin/Insider
Owners talked up their cars' snappy, intuitive touchscreens (which control nearly everything in the vehicle) and the advanced features held within.
Using Sentry Mode, Tesla owners can monitor the area around their vehicles. In the Tesla app, they can remotely switch on the air-conditioner or check their tire pressure. Tesla's navigation system automatically programs stops at Superchargers and indicates how many stalls are available.
Autopilot, a combination of lane-keeping and adaptive cruise control, helps with fatigue on long highway drives, according to owners. And Tesla frequently adds and tweaks features through software updates. Owners say it's like waking up to a new car. 
"It's an Apple computer with four wheels, two electric engines, and a big battery," Paul Angelo, a retired doctor in Rhode Island who has owned a Model S, a Model 3, and a Model Y, told Insider. 
Con: Customer service
As Tesla has ferociously grown sales, its footprint of service centers hasn't kept pace, resulting in long wait times and other customer service issues for some owners.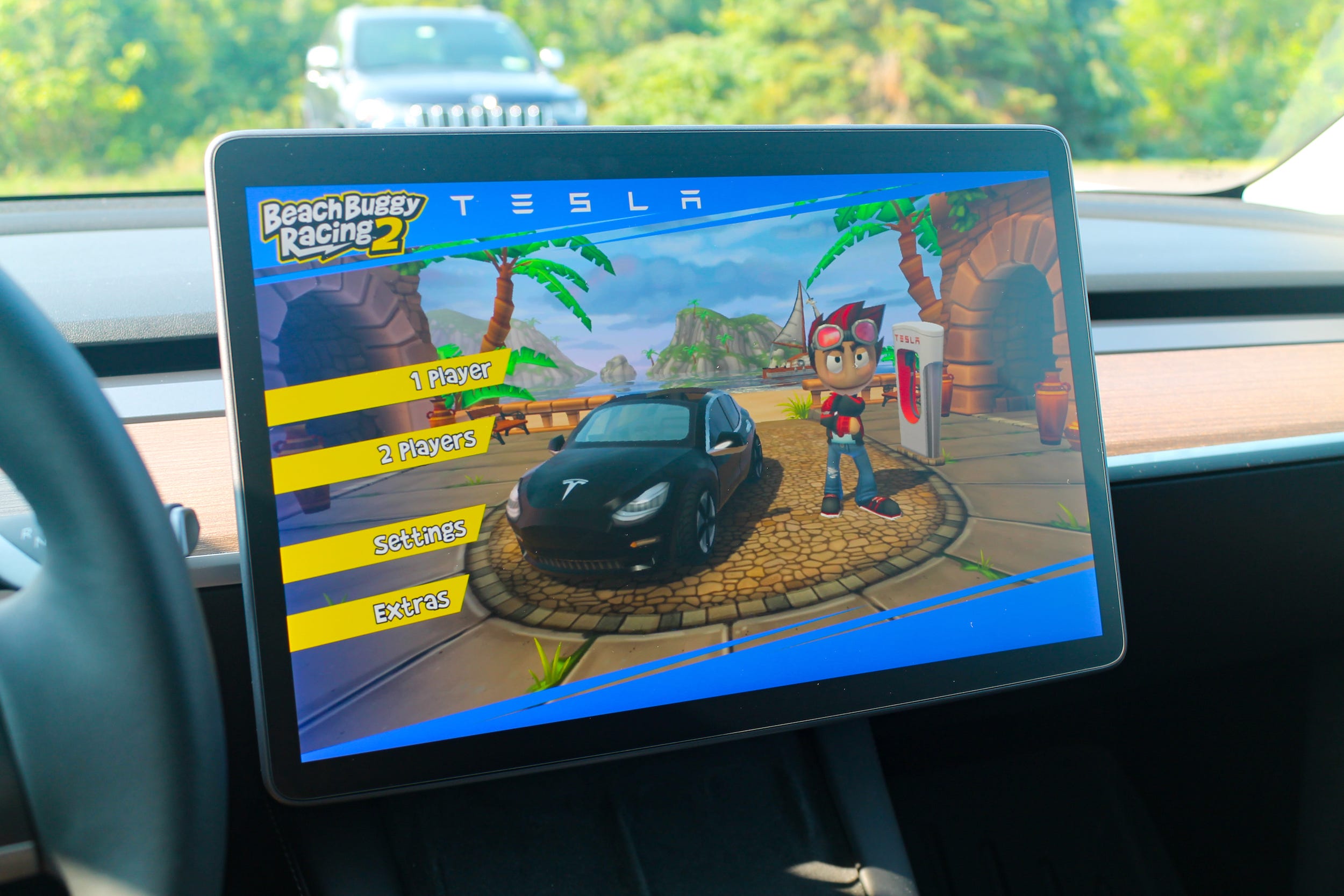 Teslas come with all sorts of quirky features, like games.
Tim Levin/Insider
Steven Banks, a longtime Tesla fan in Massachusetts who just sold his 2014 Model S, told Insider that simple repairs have left his car stranded at the Tesla shop for weeks. He doesn't feel like Tesla treats its customers as well as other luxury dealerships do and is frustrated that he can't get a customer service rep on the phone. Still, he has a new Model Y on the way. 
"The customer service is lousy," Banks said. "They get away with it because the products are fantastic."
Pro: Low cost of ownership
Another big perk: Low maintenance and fueling costs. EVs don't require scheduled oil changes and contain fewer parts that can go bad. Multiple owners said they've done practically no maintenance aside from replacing their wiper fluid and rotating their tires. For simple fixes, the company can deploy mobile technicians to a customer's driveway, which owners enjoy.
Are you a Tesla owner, investor, or employee with a story to share? Do you love or hate your electric car of any kind? Contact this reporter at tlevin@insider.com