Toyota Goes Back To Its Compact Truck Roots With The Rangga Concept
The tiny trucks Toyota unveiled last year in Thailand are back in the form of the latest compact work vehicle from the Japanese auto giant, which it calls the Toyota Rangga Concept. Toyota debuted the Rannga at this year's Gaikindo Indonesia International Auto Show (GIIAS 2023) where it showcased a few possibilities for the IMV-0 platform, upon which the Rangga concept is built.
Jalopinions | The Best Type is Jaguar's E-Type
Toyota had already hinted at the arrival of a new work truck to be released in Southeast Asia, which could possibly feature a range of drivetrains, including a hybrid configuration and an EV option. But these partially and fully-electric trucks will come later down the line; when the Rangga makes it to production, it'll likely be powered by a turbodiesel or a gas-burning engine, according to Top Gear.
Photo: Toyota
For now, Toyota isn't using the Rangga's possible EV drivetrain as a selling point, but rather its flexibility. Toyota says the truck will be fully customizable to fit the needs of different businesses and fleets. The modularity of the Rangga, however, isn't only suited for commercial vehicles, and Toyota has launched a contest in Indonesia to collect the best ideas for customization from the public.
The theme of the contest is "Public Service x Business x Lifestyle," meaning that Toyota sees the promise of a small truck beyond its commercial applications. Toyota is taking submissions for possible modifications to the Rangga concept, available in a chassis cab. And it's damn good to see that single cab and chassis cab trucks still have a place in the world, no matter how far the ASEAN market is from the U.S.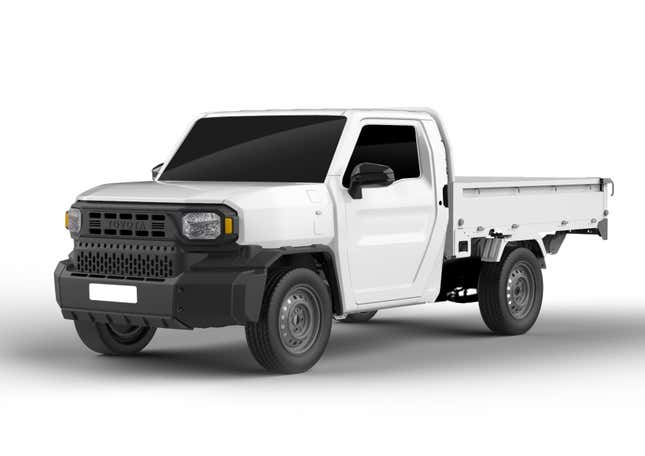 Image: Toyota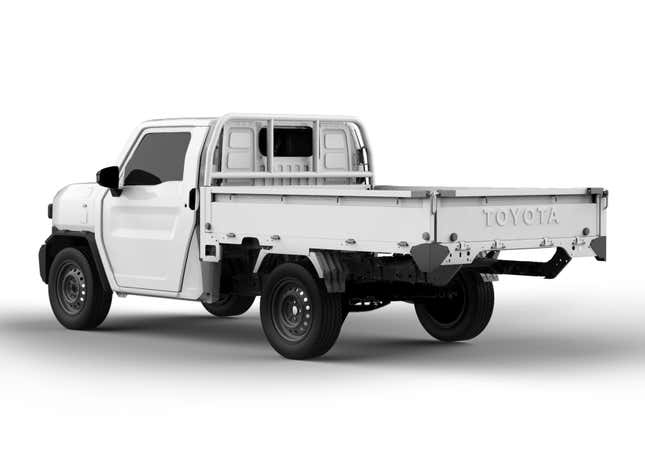 Image: Toyota
While there isn't yet a clear date for the production model's release, it's likely to be within the next year, as Toyota seems committed to the IMV-0 platform. The IMV-0 could even be a replacement for commercial models based on the Hilux in certain markets — Indonesia possibly being among them.
The current Hilux has been getting a little long in the tooth, and despite the platform being a candidate for electrification, it makes sense that Toyota may be moving on to a completely new platform built with EV drivetrains in mind. But EV or no, the Ranggan concept still looks like a proper little work truck, the kind that is rarely seen in the U.S. anymore. It also makes for a sick little off-roader and drift truck, however, as some of Toyota's contest renderings show.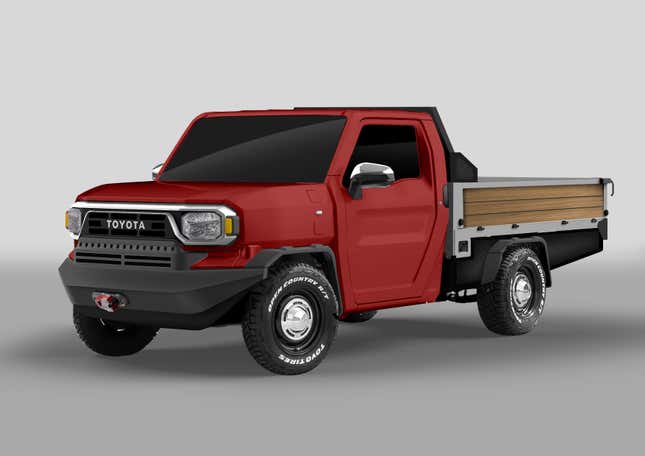 Image: Toyota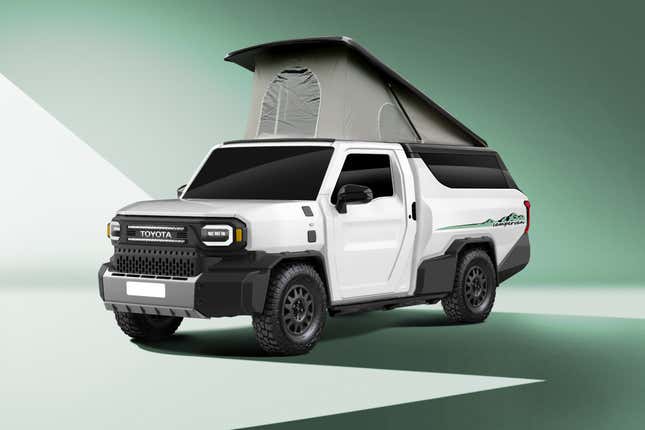 Image: Toyota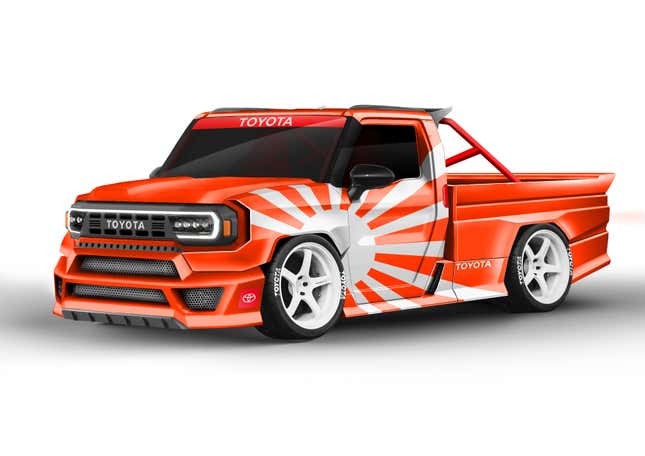 Image: Toyota