Toyota raises pay across the board in response to historic UAW deals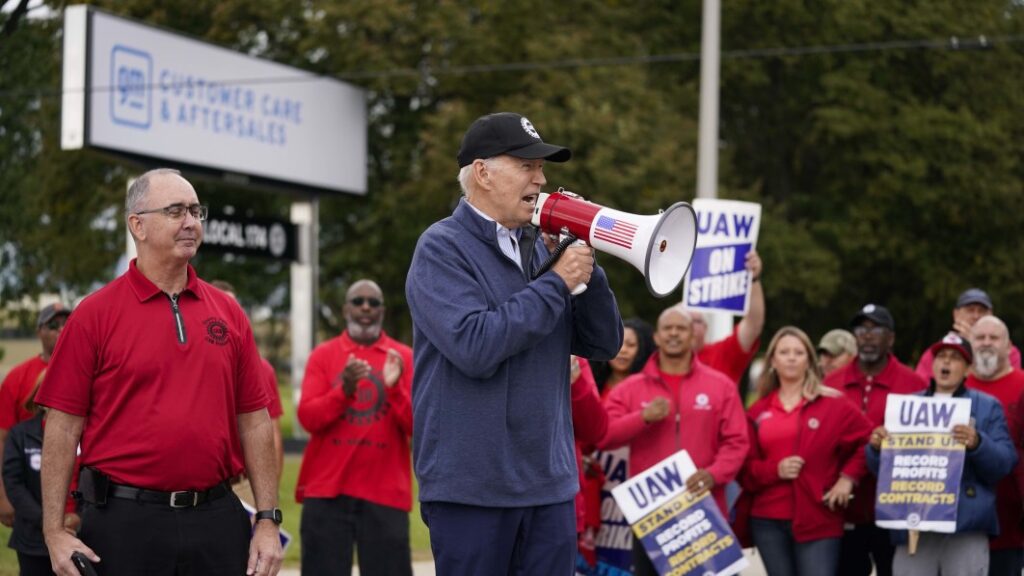 The UAW and the Detroit three automakers have reached tentative agreements, and while the two sides haven't officially voted on the deals, they're already impacting the rest of the auto industry. The pay raises and other benefits doled out by American companies have put pressure on the non-unionized automakers, leading Toyota to increase pay at all its U.S. facilities.
Toyota VP for corporate resources Chris Reynolds told Axios, "We value our employees and their contributions, and we show it by offering robust compensation packages that we continually review to ensure that we remain competitive within the automotive industry." Early reports note that production workers got a $2.94 pay increase and skilled trades workers got a $3.70 bump, but a Toyota spokesperson declined to confirm those numbers.
Toyota's factories aren't unionized, but UAW president Shawn Fain aims to change that. He's repeatedly hinted at wanting to draw in non-union auto workers, saying earlier this year, "Non-union auto workers are not the enemy. Those are our future union family. We're going to organize non-union autoworkers everywhere. Together, we're going to stand up and take on corporate greed."  
The UAW's influence had been on the decline for decades, but these recent negotiations have given it a significant boost. Fain and union leaders came to the negotiating table with a tough but risky strategy that ultimately paid off. Workers will see immediate pay raises of double-digit percentages, and they will regain cost-of-living pay increases that the union lost more than a decade ago.
UAW officials also got a five-year deal, longer than most in recent history. As Axios reported, that will give the union a longer runway to attract workers from other automakers, including Tesla, Toyota and perhaps even the Korean automakers. Either way, Toyota's pay raises are likely just the start, and they will add to the pressure created by the union's deals. That means we'll probably see similar moves by the other non-union automakers in the near future as they seek to retain workers and stay competitive.
Related video: