Toyota Toyopet Racer revived after 70 years
Despite Toyota's reputation in the United States as a builder of reliable if mostly uninspiring cars, the Japanese giant has a long and storied history in motorsport. In the 1950s, the company began competing in racing series with the Toyopet Racer, a hand-built car with a ladder frame and a 995cc engine. After seven decades, a few small teams at Toyota decided to revive the car, and they are showing off their work after years of effort.
Five teams took on the project to revive the Toyopet Racer, with each focusing on a different part of the car. A significant concern was speed and stability, as the teams had to determine if the car was strong enough to be driven and could handle top speed. The group noted that its development process differed from that of a new car in that it had to recreate parts from original drawings rather than designing them from scratch for strength and reliability.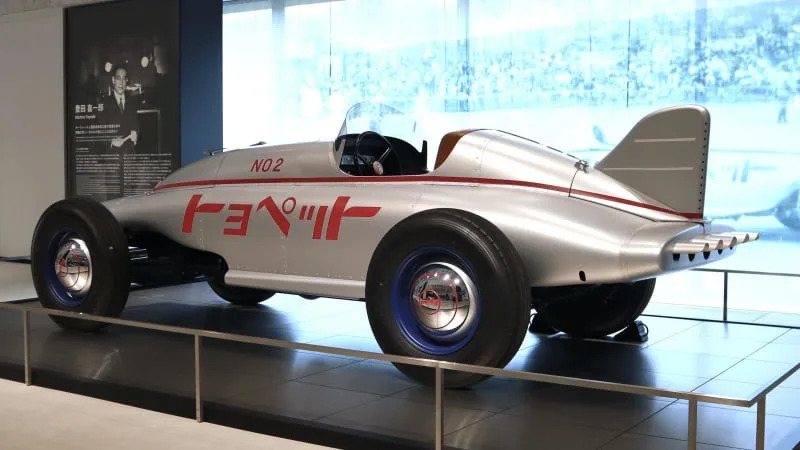 Ultimately, the project's leaders set a goal of reaching 100 km/h (around 62 mph). Daichi Sugimoto was chosen as the driver, as he was the only project member to hold the automaker's advanced driving certification. The car's original 995cc four-cylinder engine made just 27 horsepower, but its small size and light weight meant it didn't need massive power to be a thrilling racer.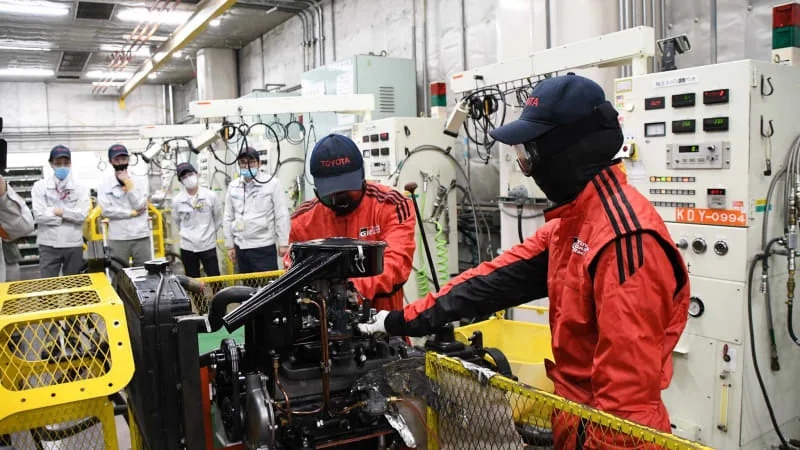 The team got the Toyopet Racer ready for a full test run in late 2021 and ran the car at Fuji International Speedway. Sugimoto piloted the near-completed car to 81 km/h, and others on the team wheeled the Racer around the track to accumulate 100 kilometers of testing distance.
After the tests, Toyota's teams put the finishing touches on the car, including paint, interior refinements, ride height tweaks, and more engine testing. A later session at the automaker's test track saw the car reach the 100 km/h goal, and it now rests at the Fuji Motorsports Museum at the speedway's hotel.
Related video: