Uber's New Concept And The Future Of The Car As We Know It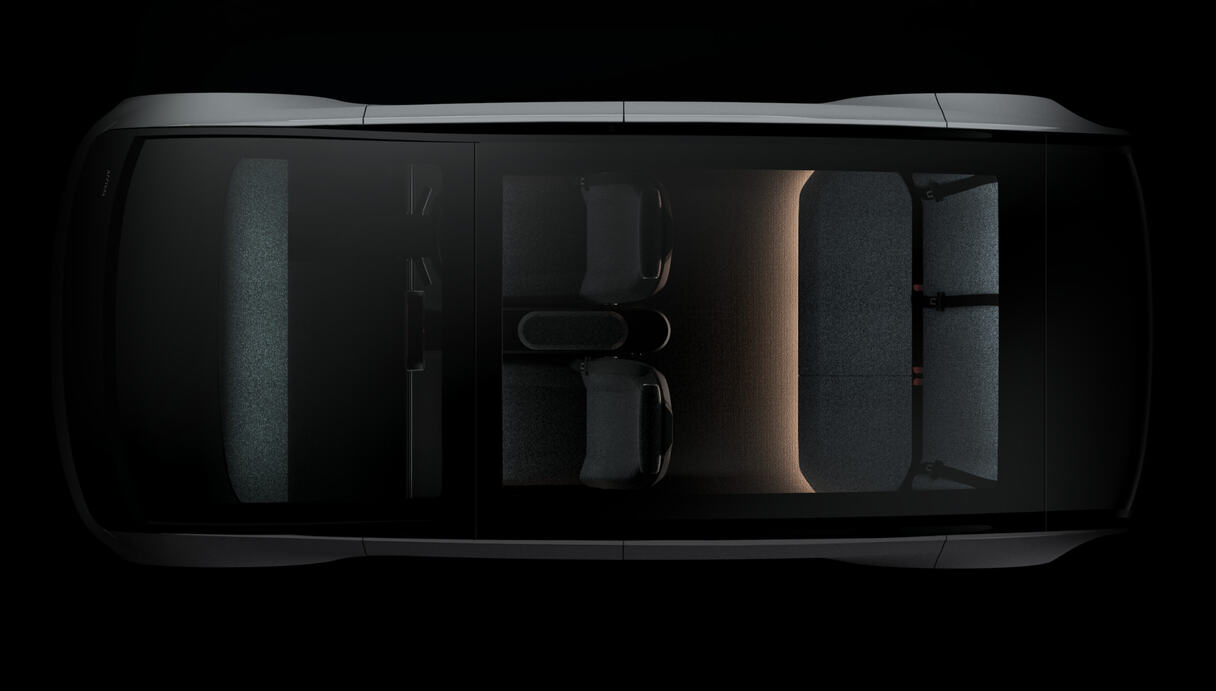 Image: www.arrival.com/uk
Uber partners with British EV company Arrival to create the purpose-built ride-hailing car of the future.
British electric vehicle (EV) manufacturer Arrival has unveiled its new project, created in partnership with Uber. The project is a prototype electric car, designed specifically for the ride-hailing industry. It is being referred to only as 'The Arrival Car'.
The vehicle was developed over 6-months, with regular consultation with Uber and their drivers. The EV company will now begin a series of tests before progressing to the next design stage.
This is the first car design specifically for ride-hailing apps like Uber, Bolt and FREENOW. With the private-hire industry changed forever by tech companies, purpose-built cars represent a whole new chapter.
"More than disruption, this is reinvention."
Plan Insurance can provide bespoke taxi insurance quotes for all UK drivers. Just fill in our short online questionnaire, and our professional brokers will be in contact to arrange your insurance.
Car manufacturers of the future
Arrival, founded in 2015, has a mission to clean the air we breathe by replacing all vehicles with affordable electric solutions. They are seeking to replicate the anticipated success of their courier van that was meticulously crafted with the requirements of leading delivery firm UPS in mind. This vehicle is purpose-built for the logistics industry. Like their van, the private hire car is also set to be made in local Microfactories, very different from traditional mammoth motoring manufacturing plants.
Tom Elvidge, executive vice president for vehicle platforms at Arrival, said: "we have been working closely with Uber's drivers to create a vehicle specifically for the ride-hailing industry, and making it affordable, durable and great to look at."
Electrifying ride-hailing will play a massive role in reducing greenhouse gas emissions and normalising the sight of electric vehicles on the road.
The age of the Prius is over
Our first impression of Uber was seeing a flood of Toyota Prius' (a hybrid) filling London's streets. So it feels fitting that Uber drivers are the first group to switch to fully electric vehicles en masse.
If Arrival's car is genuinely affordable for ride-hailing drivers, then there could be a mass-market appeal for it too. Jamie Heywood, Regional General Manager for Northern and Eastern Europe at Uber said, "This exciting new vehicle will support our commitment for all cars on the app in London to be fully electric by 2025, helping to drive a green recovery and clean up urban transport."
Uber goes all-in on electric cars
Uber has already made headlines in 2022 by acquiring the Australian car-sharing platform Car Next Door. The 10-year-old company is active in all of Australia's state capital cities.
While the Car Next Door allows owners of traditional combustion engine cars to share, Uber's acquisition suggests that the company may be moving towards an all-electric future.
Uber's electric vision doesn't stop there. They are incentivising drivers in London to choose electric vehicles by offering discounted purchases of Teslas. In partnership with BP, Uber is also planning to build charger ports around Houston, Texas for a trial in the USA. This mirrors a similar scheme in 2020 where Uber spent around £5 million installing charging ports around London.
In total, Uber reports that they've invested $800 million worldwide to encourage electric vehicle adoption and increase electric vehicle transport on the Uber app.
Uber don't always bet on the winning horse
From around 2015 until the Pandemic era, outlets like the Guardian and Business Insider predicted that we'd all be driving self-driving cars by now. This idea was echoed by Car giants like General Motors, Toyota, Honda and Tesla.
With the winds of change seeming to be obvious, Uber sunk millions into their driverless car subsidiary, Advanced Technologies Group. "Few technologies hold as much promise to improve people's lives with safe, accessible, and environmentally friendly transportation as self-driving vehicles," Uber Boss Dara Khosrowshahi claimed.
Tragically, a pedestrian died during a trial of Uber's self-driving car in 2018. Uber's dreams had met reality. They had also lost face by publicly trying and failing to do without one of their most important assets – their drivers.
Uber quietly sold the Advanced Technologies Group to start-up Aurora Technologies, letting go of a part of their business once called 'critical to the future of the firm'. Whether their purpose built private hire vehicle will be a hit or miss remains to be seen? Their drivers might not be swooning over the futuristic design but they could still be won over if it hits the mark in terms of practicality, affordability and reliability.
Find out why 96% of our customers have rated us 4 stars or higher by reading our reviews on Feefo.
To get a quote give our specialist teams a call on 0800 542 2743 or request a Call Back.
Already a client? Why not recommend us to your contacts in exchange for a £50 discount off your renewal with our Refer a Friend scheme?