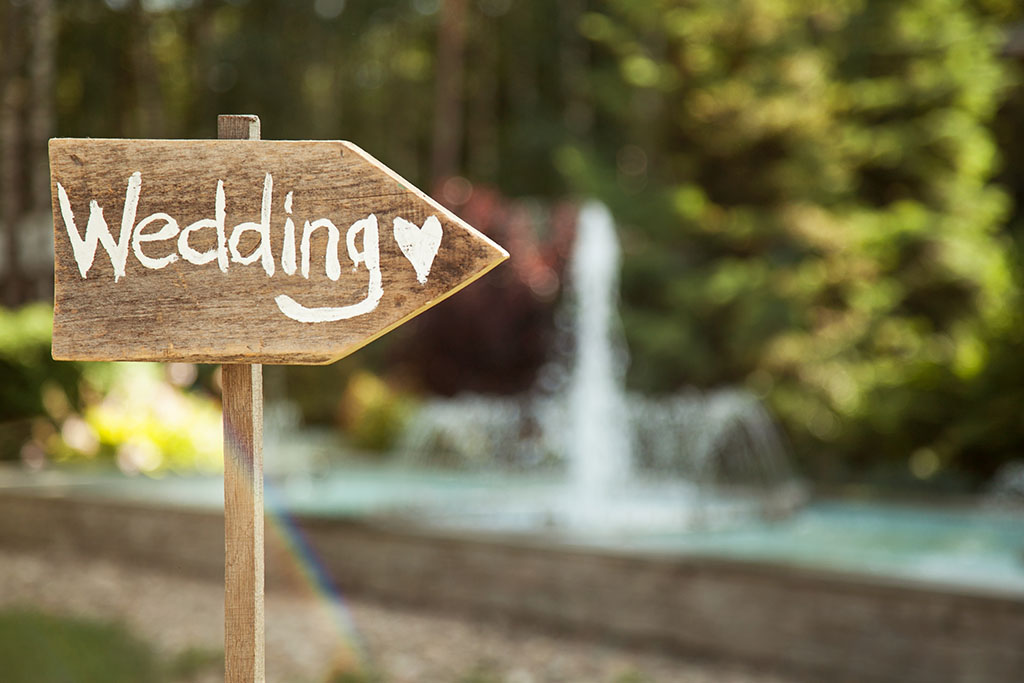 Reinventing the Wedding
Anyone planning a wedding over the last few years has had to put trends aside and learn to be flexible and creative with their plans; lockdowns, changing restrictions and last-minute Covid cases have all meant that not everyone has been able to have the traditional big white wedding of their dreams. Planning a wedding can be a stressful time so some of that flexibility has had a positive effect; since the pandemic, there's a more relaxed approach to some of the traditions associated with weddings, and people seem to be making the most of the upheaval and embracing new trends.
Here at The Insurance Emporium, we've been having a look at some of the big wedding trends for 2023.
A Nice Day For A Green Wedding
Not only do weddings produce a huge bill, they can also create quite a big carbon footprint and according to a recent survey, more than a fifth of couples who got married in 2021 included eco-friendly elements in their wedding. As people are becoming more aware of the climate change crisis, they're starting to think of ways to be more sustainable. This can include using seasonal flowers, or eco-friendly wedding favours; having a vegan menu, or wearing a second-hand wedding dress; the idea of having something borrowed has been taken to the next level and up-cycling is very popular.
You don't need to go to a lot of trouble, for example, one idea is to have thank you cards made out of cardboard and seeds so the whole thing can be planted, a way of giving people long-lasting memories of the day while also reducing waste. Whether you choose to go totally plastic-free, or just swap your plastic straws for paper ones, it can all make a difference; to the planet as well as your budget.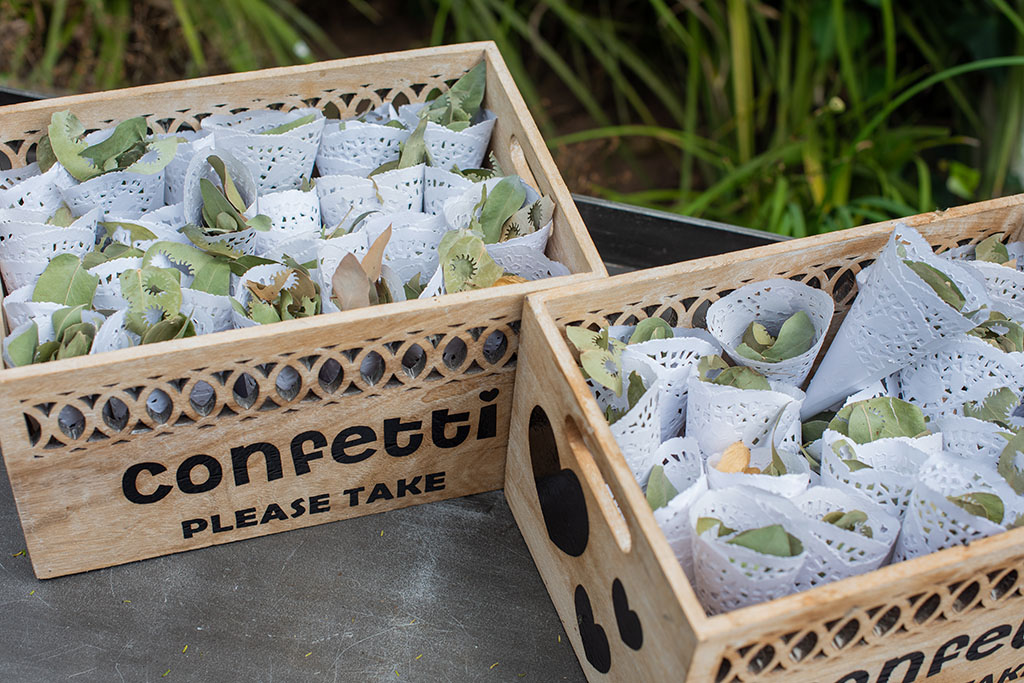 Say Yes To The 80s Dress
2023 seems to be the year when brides are channelling their inner Princess Di with a clear 80s theme for bridal wear; from puff sleeves and bows to taffeta layers and pearls, there is even talk of the rah-rah skirt making a comeback!
The sustainability theme is also reflected in bridal wear, with an increased interest in pre-owned and vintage wedding outfits; in 2021 searches for pre-owned wedding dresses spiked at 103%.
The traditional wedding dress will always be popular, but brides are also looking at two pieces, whether that's a separate skirt and top, or a wedding suit; searches for wedding suits for women have gone up by 125%. Couples are also looking at having a wedding wardrobe, with different outfits for different parts of the day, for example, getting changed for the reception.
This is also trickling down to the rest of the wedding party, with a more relaxed theme for bridesmaids' dresses, with non-matching colours and styles.
RSVP
Over the last few years, weddings have had plenty of restrictions placed on them, particularly when it comes to the size of the guest list. Post-pandemic, smaller weddings have become the new normal, with more intimate celebrations becoming increasingly popular; the percentage of couples wanting 100 or more guests dropped from 50% in 2020, to just 17% in 2021.
When planning a wedding, people often feel under pressure to invite certain people, but the pandemic gave everyone an excuse to only invite who they really want to invite, with a more selective guest list that doesn't include your second cousin three times removed. This also creates a more relaxed feel to the day, with the happy couple able to interact with all of their guests individually. It's also much easier on the budget!
Say Cheese
There's a definite lean towards more relaxed photographs, with candid shots and paparazzi-style flash photography. The emphasis seems to be on capturing the day, imperfections included, and portraying the couple as they are, as opposed to capturing the perfect shot that might look the same as any other wedding photograph.
Some couples have decided to forgo the traditional wedding photographer altogether and are instead opting for handing out disposable cameras to the wedding party, in an attempt to capture a more authentic overview of the day.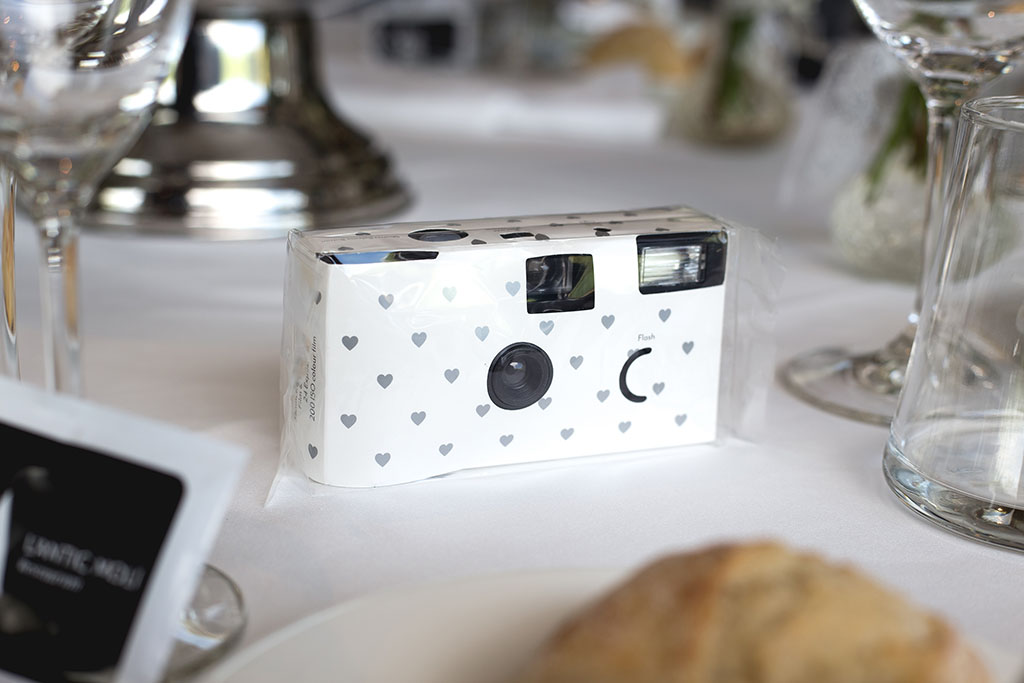 Something Old, Something New
Some of the more traditional wedding trends are starting to evolve, for example, 21% of couples dread the traditional First Dance and 11% are planning on skipping it entirely. Wedding parties are moving away from the gender-specific norm and becoming more inclusive in a way that reflects their friendship groups. We're seeing terms such as 'Bridesmates', 'Mates of Honour' and 'Wedding Squad', and the traditional stag/hen do is being joined by the 'Sten Do'.
Couples are also opting for different flavour cakes, with flavours such as elderflower, chocolate, or vanilla becoming a popular choice, and social media is playing a huge role in wedding planning, enabling certain trends to spread really quickly. The First Look, where the couple ignores the tradition of not seeing each other before the wedding, instead having a moment before the ceremony that's captured by a photographer, is really taking off.
Conclusion
The pandemic spurned a real shake-up of wedding traditions and certain aspects, that needed to happen out of necessity, have stuck; for example, outdoor weddings have continued to be popular, as have weddings with a twist, such as twilight weddings. Smaller weddings, with an emphasis on quality over quantity, have also continued.
New wedding trends for 2023 seem to reflect current concerns regarding sustainability, cost and inclusivity, as well as demonstrating the increasing popularity of social media, with more people getting inspiration from sites such as TikTok.
This is a chance to make your wedding your own and make it look how you want it to. The Insurance Emporium has a range of Wedding Insurance policies to reflect that individuality; there are 7 policy types to choose from, starting at £27.00*, that you can tweak with our Optional Benefits. Take a look and get a free, no-strings quote.
We've all learnt not to make predictions about the year ahead, but one thing's for sure, 2023 couples will continue to embrace the trends and make them their own.
*This is based on a UK Wedding with the Amber Level of Cover and no Optional Benefits selected.
All content provided on this blog is for informational purposes only. We make no representations as to the accuracy or completeness of any information on this site or found by following any link on this site. We will not be liable for any errors or omissions in this information nor for the availability of this information. We will not be liable for any loss, injury, or damage arising from the display or use of this information. This policy is subject to change at any time.
We offer a variety of cover levels, so please check the policy cover suits your needs before purchasing. For your protection, please ensure you read the Insurance Product Information Document (IPID) and policy wording, for information on policy exclusions and limitations.