Why do my clients need global solutions post-pandemic?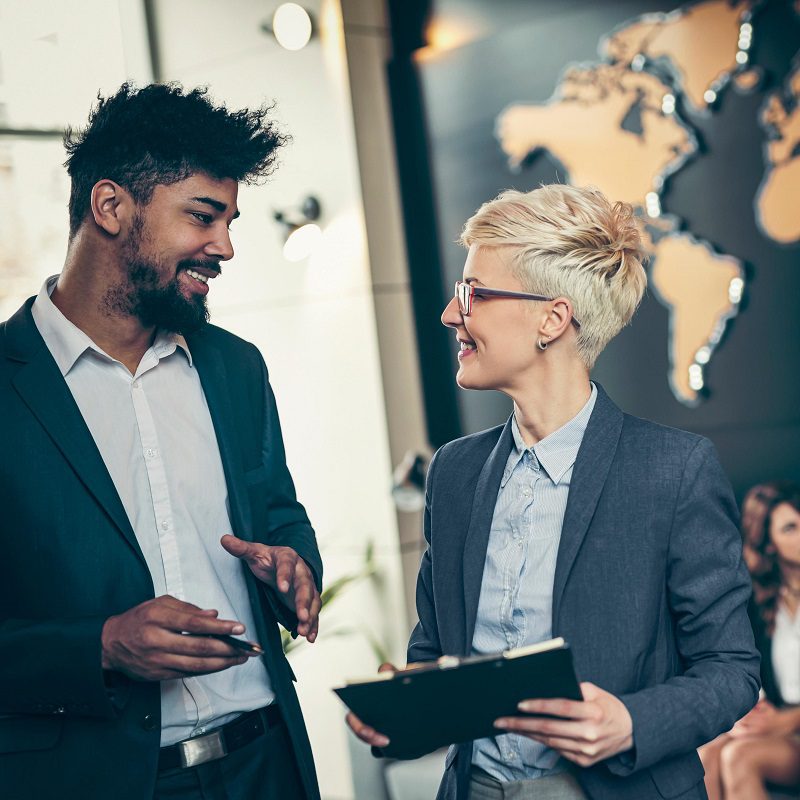 The world has changed. And with it, your clients' corporate exposures abroad have become increasingly complex.
"Post-pandemic, international activities have become 'business as usual' for more and more companies. Today, brokers need to be aware of the challenges, risks, and various regional changes across the world so they can confidently advise their local clients on the best global solutions to suit their unique situations," says Klaus Navarrete, Managing Director and Chief Agent of HDI Global SE Canada — a leading provider of international insurance programs with over 50 years of expertise in this space.
"Business processes in areas like development, production, sales, and services today increasingly operate in different legal systems. As a result, companies have to meet more compliance, legal, and regulatory requirements — particularly when it comes to insurance coverage," Navarrete adds.
"Understanding why and how to provide your clients with an adequate and compliant international program is essential to offering them the peace of mind they need so they can focus on operating their business successfully abroad."
Why your clients need international insurance
More than ever, clients are counting on their brokers to explain the challenges they might face without an international program — a centralized insurance solution with numerous policies across various jurisdictions.
When it comes to insurance coverage abroad, companies often opt for one of two routes, Navarrete explains. "The parent company usually either purchases separate, unrelated local policies for each of its subsidiaries abroad or buys a single policy to cover all subsidiaries globally. Both of these options leave your clients open to potential challenges and severe risks."
These include a lack of control over the process, potential coverage gaps related to tax and regulation, administration issues, inconsistency in claims service, potential non-compliance with country insurance regulations, the potential perception of tax evasion, and the inability to conduct overall insurance activities with a certain country.
An international insurance program provided by HDI Global SE Canada helps you provide your clients with compelling solutions to manage their coverage in a centralized, simplified way. An HDI Global program offers your clients the following:
Compliance with local laws, regulations, and standards;
Comprehensive global coverage;
Unparalleled convenience for insurance and risk managers;
Central control to manage the program comprehensively; and
Central purchasing and administration — saving them time and money.
Global expertise for market-leading local solutions
"With our financial strength and stability, you can trust boots on the ground in over 175 countries. HDI Global SE Canada offers over 5,000 international insurance programs globally," says Michelle Mahabir, Head of Sales Distribution and Marketing.
Our dedicated, seasoned teams offer over 50 years of expertise, with extensive regional underwriting knowledge of complex risks and superior claims handling and support," she adds.
Whether through an HDI entity or network supported by regional hubs, HDI Global provides consistency of service to its brokers and their clients — checking local market risk appetite and capability with one touch.
In addition, HDI is committed to its market-leading promise of issuing policies within 30 days of binding, Mahabir adds.
Another key advantage is HDI's IP-Web platform, which gives both brokers and clients 24/7 access and control over their international program management. "The portal is a game-changer for both brokers and clients, who are able to keep track of their policies, from wordings and collected premiums to claims handling and data insights that help with better risk mitigation," says Mahabir.
From a claims perspective, a key benefit on HDI's international program is its ability to reduce complexity and uncertainty in the claims process, she adds.
"It goes back to brokers confidently providing their clients with peace of mind," says Mahabir. "With HDI Global, your clients can rest assured they get not only worldwide uniform protection, but the benefit of decades of international experience and technical knowledge, combined with our local presence and expertise in local regulations, provided through our global network."
If you'd like to provide your clients with a comprehensive international insurance program and global expertise, service, and support, contact Michelle Mahabir.
Learn more about HDI Global SE Canada's International Programs.