Wyoming Sticks It to the Libs With Pointless Bill Banning Electric Vehicle Sales
A ranger waits to check in a truck and trailer at the south entrance of Yellowstone National Park in Wyoming.Photo: George Frey (Getty Images)
In what is certainly the best way to run a legislature, Wyoming Republicans in the state senate introduced Senate Joint Resolution 4 banning all electric vehicle sales in the state by 2035, because screw other states, that's why.
It makes sense: Lawmakers are, of course, elected to propose pointless contrarian legislation, not serve their constituents with actual bills design to improve their lives. The symbolic resolution is entitled "Phasing Out New Electric Vehicle Sales By 2035," according to Cowboy State Daily. The senators outright admit that the resolution was written expressly and exclusively to stick it to states like California, Massachusetts, Washington and New York, which have enacted bans on the sale of new internal combustion vehicles starting in 2035.
Of course, the actual resolution tries to come up with a better argument than screw those guys trying to make their states and planet a better place. See for yourself whether you buy it. From the Daily:
SJ 4 states that oil and gas production has been one of the Cowboy State's "proud and valued industries" that has created "countless jobs" and revenues for Wyoming throughout its history.
The resolution also praises gas-powered vehicles for enabling the state's industries and businesses to transport goods and resources throughout the nation.
It also notes a lack of electric vehicle (EV) charging infrastructure, which would impede widespread use of electric vehicles, saying their use is "impractical."
Of course, lack of infrastructure is a problem in a lot of states, which is why Wyoming was allotted "… $24 million over five years for charging infrastructure along its federally-designated alternative fuel corridors: Interstate 80, Interstate 25 and Interstate 90," in the recently-passed Infrastructure Investment and Jobs Act.
At the moment, Wyoming has all of 330 EVs registered in the entire state. It's only beat by South Dakota as the bottom rung of EV adoption states, according to the Alternative Fuels Data Center. And Wyoming is seeking several exemptions from rules on requirements for where EV chargers should be placed. So even if this pointless, childish anti-EV resolution did worm its way into law, it isn't exactly affecting all that many Wyoming residents.
G/O Media may get a commission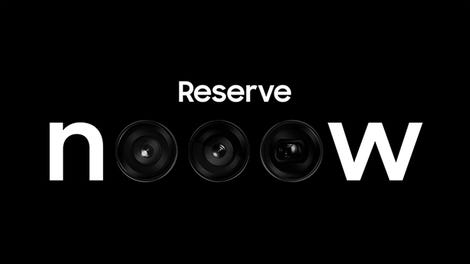 Up to $100 credit
Samsung Reserve
Reserve the next gen Samsung device
All you need to do is sign up with your email and boom: credit for your preorder on a new Samsung device.
Wyoming's senators completely admit the entire resolution is a publicity stunt, according to the Daily:
"One might even say tongue-in-cheek, but obviously it's a very serious issue that deserves some public discussion," Boner said.
"I'm interested in making sure that the solutions that some folks want to the so-called climate crisis are actually practical in real life," Boner said. "I just don't appreciate when other states try to force technology that isn't ready."
Good to know the people of Wyoming have every other problem in their state figured out, allowing legislators to waste the people's time owning the libs.
California and New York aren't the only states to consider banning the sale of internal combustion vehicles. Other states have enacted or considered bans on ICE vehicles after California passed its law, including North Carolina, Connecticut, Hawaii, Maine, New Jersey, New Mexico, Oregon, Washington State and Rhode Island.