6 Big Firms' Market Predictions for the Rest of 2023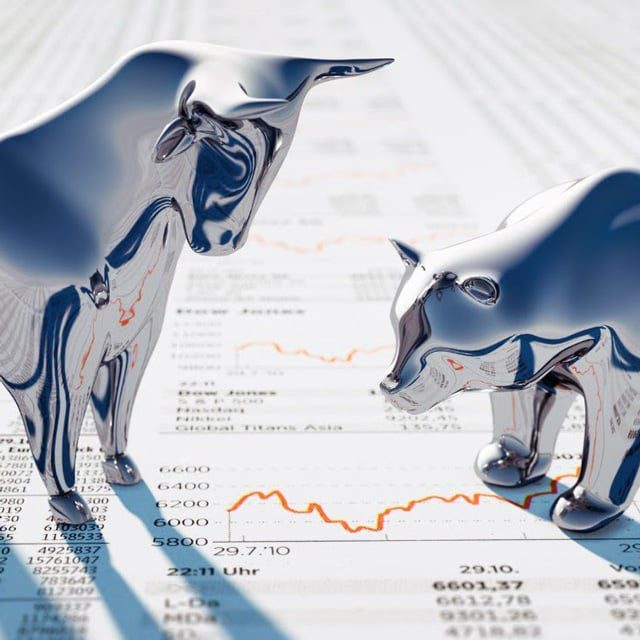 A strong but narrow stock market rally in 2023′s first half, economic uncertainties and investor focus on artificial intelligence have resulted in an array of forecasts and tips for the year's second half.
As surely as Americans flock to beach towns and fireworks displays for the July 4 holiday, various investment firms have issued their midyear outlooks for financial markets and the economy.
Here is a sampling of analysts' investment ideas and views for the next six months.
1. UBS: Everything Has to Go Right
UBS describes the second-half outlook as a balancing act, "with the Fed, the data, and the AI story all having to go right for equities to go higher, while anything going wrong could lead to a downturn," Jason Draho, head of asset allocation, chief investment officer Americas, UBS Financial Services Inc., said in a note.
"That balancing act will be put to the test beginning next week (week of July 3). The thing about a balancing act is that there's usually little margin for error. The inflation and growth data have to thread pretty narrow needles to achieve a soft landing."
The firm issued two key messages that reflect that balancing act: Buy quality bonds for their yield and portfolio shield in case the "growth needle" isn't threaded, and "look for equity laggards because they could pop if both needles come close to being threaded and are already priced for it if not."
With the S&P 500 up 13.8% in the first half — and half of that coming since mid-May — investors are waiting for the catalysts for the next market direction, Draho noted. First-half performance can be attributed to the economy defying recession expectations, he said.
Upcoming data that reinforces growth resiliency and disinflation trends could tip investor consensus to a soft landing, he wrote. This positive market scenario, however, "will evaporate quickly" if inflation and jobs data disappoint, and if the Fed raises rates higher than the hikes priced into the market, Draho noted.
2. BlackRock: Time to Invest in High-Quality Bonds
Higher-for-longer interest rates support allocations to high-quality fixed income, Gargi Chaudhuri, head of iShares Investment Strategy Americas, noted.
Chaudhuri cited several iShares exchange-traded funds to invest in for high-quality bond exposure, including the Core US Aggregate Bond ETF (AGG), TIPS Bond ETF (TIP) and the the iShares JP Morgan EM Local Currency Bond ETF (LEMB). She also mentioned the BlackRock Strategic Income Opportunities Portfolio (BSIIX).
Many investors are overweight cash relative to historical allocations, with cash now yielding about 4.9%, Chaudhuri noted, citing data indicating the average cash allocation has risen to the highest on record at 5.5%.
"However, holding too much cash can leave investors at risk of missing out on bond or stock market rallies," she said. "As rates appear set to peak with the approaching end of the Fed's hiking cycle, investors may want to consider stepping into high-quality, medium-term fixed income," i.e. bonds with 3- to 7-year maturities.
Equity markets, she wrote, "are priced for an optimistic outcome; investors may want to consider steering towards a defensive stance."
She suggested the VanEck MSCI International Quality ETF (QUAL), iShares Core Dividend Growth ETF (DGRO), iShares MSCI USA Min Vol Factor ETF (USMV), iShares US Energy ETF (IYE) and the BlackRock Equity Dividend Fund (MADVX).
Demographic and AI trends are influencing current returns, not just the future, she noted, citing ETFs that investors might choose to capitalize on those trends: iShares' Robotics and Artificial Intelligence Multisector ETF (IRBO) and Core MSCI Emerging Markets ETF (IEMG) and the BlackRock Future Tech ETF (BTEK).
"While many point to the artificial intelligence boom as a driver of the market rally, a closer look tells a broader story: the trimmed mean performance of the S&P 500 — removing the top and bottom 10 performers —  has returned 8.8%, suggesting that the equity market is pricing in an optimistic outcome on both growth and earnings, in our view," Chaudhuri wrote.
"We believe that this is an investment regime where nimble asset allocation and a willingness to tweak portfolio positioning to adjust to the macro data is prudent. ETFs can be an important tool to do so efficiently."
3. Capital Group: Rethink Your Cash Stash
Investors have anointed cash, and cash equivalents, as king this year, shifting assets from stocks and bonds, noted Martin Romo, Capital Group equity portfolio manager and president, Capital Research Co. They had shifted a record $5.4 trillion into money maret funds by May 31, he noted.
"But conditions have shifted thus far in 2023, and longterm investors may want to rethink their approach," he said in a midyear outlook report, noting that cash alternatives peaked around two recent market troughs: the global financial crisis and the pandemic.
Money market fund assets peaked two months before the S&P 500 Index reached a bottom on March 9, 2009, and the stock market recorded a 40% return over the subsequent three months and a 55% return over the following six months, Romo reported.
During the pandemic, money market fund levels reached a high weeks after the S&P 500 reached its trough in March 2020.
"After the painful losses of 2022, more risk-averse investors might consider allocating some cash to dividend-paying stocks, which provide income and capital appreciation potential, and select short- and intermediate-term bonds, which have been offering higher yields than in 2022," he wrote.