6 essential benefits of Haven Life Plus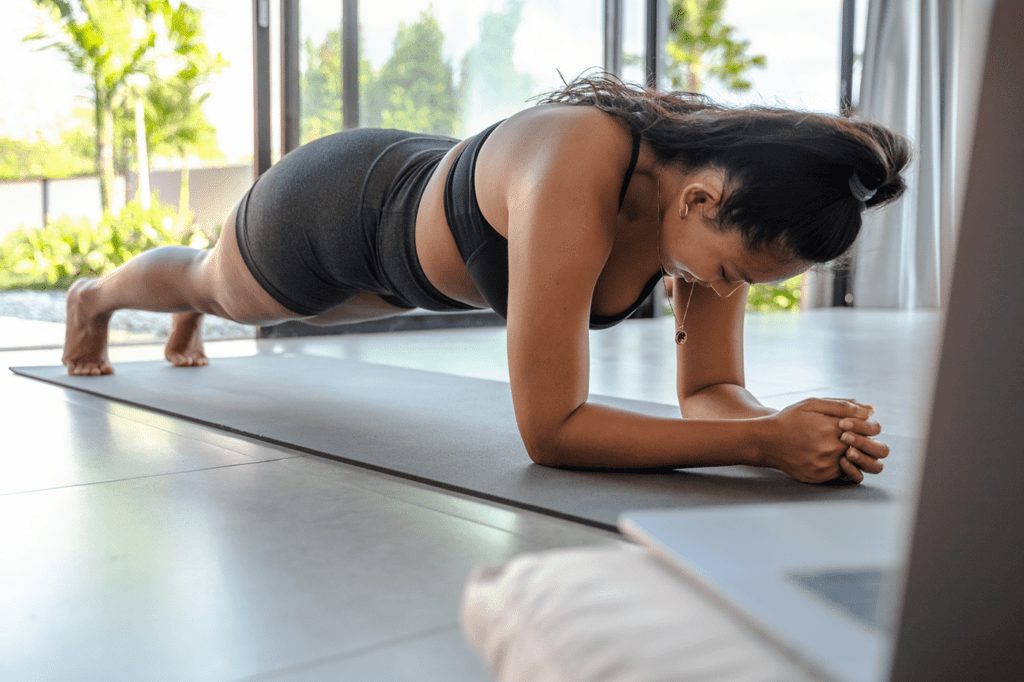 A life insurance policy from Haven Life is one of the most affordable ways to provide financial protection for your loved ones. You buy life insurance coverage for a set period of time — typically between 10, 20, 25 or 30 years — and should you die while your policy is active, your beneficiaries receive a lump sum payment called a death benefit. It gives you peace of mind and your family a financial safety net.
While decisions about life insurance are important for securing your family's financial future, there's more to it than that. Haven Life is proud to offer Haven Life Plus, a bonus rider available to eligible Haven Term policyholders, featuring a suite of low- and no-cost services to make life less hard while you're still living.
Here's what you need to know.
What is Haven Life Plus?
In life insurance terms, Haven Life Plus is an insurance rider. Think of it as a policy's bonus feature.
Many life insurers offer riders, which give policyholders additional benefits on top of the ones the main policy already provides. Insurers may offer life insurance with living riders such as terminal illness, chronic illness, and return of premium. Haven Life Plus is a type of living rider.
To be eligible for Haven Life Plus, you must:
Be past your "free look period." That's the window during which you can cancel your new term life policy without penalty.Be an eligible Haven Term policyholder in certain states. (Our apologies to those in Florida, New York, North Dakota, South Dakota, and Washington.) While Haven Life Plus isn't available in California, eligible policyholders residing in this state may be able to opt into some of the life insurance living benefits and services Haven Life Plus provides.
Accessing the suite of services is as easy as going to your account center, clicking the "redeem offers" button, and deciding which services you want to use.
Main benefits of Haven Life Plus
With Haven Life Plus, eligible policyholders gain access to a variety of additional services and benefits provided by third-party vendors either at a discount or at no cost. Let's take a look at some of the main living benefits you could enjoy with the Haven Life Plus rider.
1. No-cost estate planning
Eligible Haven Term policyholders receive an estate plan (trust or will) and a year of unlimited updates at no cost from Trust & Will.
Throughout your life, you will undoubtedly acquire various assets, including things such as:
A home (or multiple houses)LandVehiclesJewelryCollectiblesSavingsRetirement accountsInvestments
All of these — and other — assets make up what's known as your estate. Perhaps you've already given some thought to which items you might like to go to certain family members or how you want your property divided after your death. That's where estate planning comes in.
Estate planning is the process of determining how others should handle your estate after your death or if you can no longer manage things on your own. It ensures that your wishes are honored and that your loved ones receive the things you want them to have after you're gone. However, getting documents together, drafting a will, and setting up a trust can be complex and confusing.
With Haven Life Plus, eligible policyholders can create one free estate plan — either a will or a trust — through Trust & Will, one of the most trusted names in online estate planning. It's as easy as completing the plan digitally and getting it notarized. You'll also be able to update your trust or will as often as you'd like for an entire year at no cost. With your will or trust in place, you help ensure the future of your estate is exactly how you envision it.
2. A no-cost fitness app subscription
Through Haven Life Plus, eligible Haven Term policyholders enjoy a no-cost annual subscription to the award-winning fitness app Aaptiv.
Physical activity is an essential part of maintaining a healthy body and mind. It offers numerous proven benefits, including:
Reducing your risk of conditions such as cardiovascular diseases and diabetesMaintaining bone and joint healthReducing symptoms of anxiety and depressionBoosting cognitive function
In short, physical activity helps improve your quality of life. Aaptiv helps make it easier and more enjoyable with personalized workouts that fit your unique lifestyle. And Haven Life Plus policyholders get a no-cost annual subscription.
The award-winning fitness app Aaptiv offers users unlimited access to audio and video workouts created by top certified trainers. It's as easy as setting exercise goals, selecting your workout, and getting to it. With unlimited access to more than 7,000 guided workouts and structured programs designed to help you achieve your goals, you're sure to find routines that meet your needs. On top of that, you gain access to the Aaptiv community, where you and other members can share achievements and support one another.
3. Discounted family health service
Eligible Haven Term policyholders receive an annual 15% discount on any family health service with MinuteClinic®.
Routine health screenings are essential for preventing illnesses and serious health conditions. Even with annual physical exams, issues can arise. You or a family member might catch a virus, sprain an ankle, or require other healthcare services.
Sometimes, getting the care you need can be time-consuming. Your regular healthcare provider might not have availability, or your schedule may not allow you to visit the office for an open appointment.
MinuteClinic® offers a convenient solution. With locations in CVS Pharmacies and Target stores across the country, this walk-in clinic features a wide array of family health services, including annual physicals, vaccines, and treatment of illnesses, infections, and injuries. Qualified healthcare professionals can address reproductive health concerns, skin issues, and sleep disorders.
You don't need to schedule an appointment, and costs are 40% less than urgent care. Haven Life Plus policyholders also receive an annual 15% discount voucher for any family health service, saving you even more on essential care.
4. No-cost secure online document storage
Eligible Haven Term policyholders — and up to five family members — get a no-cost subscription to the digital vault LifeSite.
Chances are that you and your family members have at least a few sensitive documents in your home, such as birth certificates, social security cards, passports, homeowners/renters insurance, and term life policies. You may even have these documents stored in a safe location, ready to go in the event of an emergency.
As crucial as it is to secure these documents, managing physical copies can be cumbersome. Not only do they take up space, but they're easy to misplace. You might think you've stored everything, only to find out at a critical moment that you're missing something.
With LifeSite, you can digitally store all of your family's most important documents in an ultra-secure online safe deposit box. And with Haven Life Plus, you can get a subscription to LifeSite free for the first year for you and up to five family members.
LifeSite is more than just a file system. It features dozens of pre-organized categories, making it easy to quickly locate what you need. And the LifeSite mobile app allows you to scan, edit, store, and access documents from anywhere.
You can also add other users and control which files they can view or edit. Patent-pending security architecture keeps everything safe and secure, giving you peace of mind that your essential documents are protected and accessible only by you and those to whom you give permission.
5. No-cost jet lag management
Say it with us one more time: Eligible Haven Term policyholders can also access a year of unlimited jet lag management plans at no cost from TimeShifter®.
When you're traveling across multiple time zones, whether for work or for pleasure, jet lag can become an issue. It throws off your circadian rhythm, which can lead to daytime fatigue, poor concentration, and reduced performance. It can also affect your health, increasing your risk of a weakened immune system and long-term health complications.
Haven Life Plus comes with access to a year of unlimited jet lag management plans for free from Timeshifter®. With Timeshifter®, you can create your own personalized plan to help you beat symptoms of jet lag and adapt to time changes faster. The app features complex itinerary support and offers advice that takes all of your layovers into consideration. You can even edit your flight details to account for delays and cancellations.
6. End-of-life planning
One more Haven Life Plus benefit: End-of-life planning via a full pre-plan premium membership from Lantern.
While death can be a difficult and uncomfortable topic to discuss, planning for what will happen after you're gone is vital. Creating a plan now provides clarity for your grieving loved ones. It also ensures your loved ones honor your final wishes and celebrate your life in a way that truly represents who you are.
Whether you're planning for yourself or helping manage the logistics for an aging parent, end-of-life planning can be complex. Lantern aims to make the process easier with digital step-by-step guidance. They've broken the work up into 12 tasks, each containing detailed descriptions and sample answers. You can also share your completed plan with those who will need access to it when the time comes.
A Haven Life Plus rider gives eligible Haven Term policyholders a full pre-plan membership, allowing you to create a detailed end-of-life plan that ensures your loved ones are cared for after you're gone. The membership also comes with a one-on-one post-loss consultation, which can help you manage the logistics and grief after losing a loved one.
Secure your future and reap the benefits of Haven Life Plus
Haven Life Plus can help you and your family live healthier, more protected lives. And it all starts with a Haven Term life insurance policy. Get a free online life insurance quote today.