Rachael Brennan has been working in the insurance industry since 2006 when she began working as a licensed insurance representative for 21st Century Insurance, during which time she earned her Property and Casualty license in all 50 states.
After several years she expanded her insurance expertise, earning her license in Health and AD&D insurance as well. She has worked for small health in…
Full Bio →
Written by



Rachael Brennan

Licensed Insurance Agent



Benjamin Carr was a licensed insurance agent in Georgia and has two years' experience in life, health, property and casualty coverage. He has worked with State Farm and other risk management firms. He is also a strategic writer and editor with a background in branding, marketing, and quality assurance. He has been in military newsrooms — literally on the frontline of journalism.
Full Bio →
Reviewed by



Benji Carr

Former Licensed Life Insurance Agent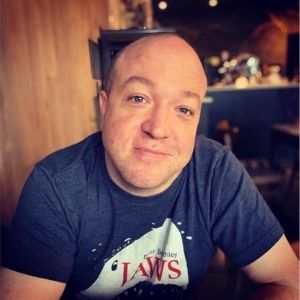 UPDATED: Feb 7, 2022
Advertiser Disclosure
It's all about you. We want to help you make the right life insurance coverage choices.
Advertiser Disclosure: We strive to help you make confident life insurance decisions. Comparison shopping should be easy. We are not affiliated with any one life insurance company and cannot guarantee quotes from any single company.
Our life insurance industry partnerships don't influence our content. Our opinions are our own. To compare quotes from many different life insurance companies please enter your ZIP code above to use the free quote tool. The more quotes you compare, the more chances to save.
Editorial Guidelines: We are a free online resource for anyone interested in learning more about life insurance. Our goal is to be an objective, third-party resource for everything life insurance-related. We update our site regularly, and all content is reviewed by life insurance experts.
Quick Facts
You are guaranteed approval for the Colonial Penn 995 plan without an exam
Online application and policy management can be handled online
$9.95 per month may not buy you as much coverage as other providers
Colonial Penn is currently the largest provider of burial insurance in the U.S. Known as the $9.95 Plan or 995 Plan, Colonial Penn's whole life guaranteed burial insurance coverage plan is very popular. In fact, Colonial Penn life insurance is a household name in some places. You have probably seen commercials for it on late-night television. Life insurance for $9.95 a month seems like a great deal. Here we will investigate the Colonial Penn 995 plan to see if it is as good as advertised.
Whether you choose to go with the Colonial Penn 995 Plan or not, you will first want to do some shopping around. To get started comparing life insurance rates near you, enter your ZIP code here.
What is the Colonial Penn 995 plan?
Colonial Penn offers term, whole, and burial insurance. Burial insurance is a whole life insurance policy. Unlike term life insurance, whole life insurance covers you for your entire life, as opposed to a specific term of years. Burial insurance, in particular, is designed to cover funeral costs. The limited amount you can receive in benefits means burial insurance is often more affordable than traditional whole life policies.
Colonial Penn life insurance includes the $9.95 per month plan as a way to highlight the affordability of this policy. For a set price of $9.95 per month, you can get coverage for funeral expenses, no matter when you die. The sooner you begin making payments, the higher your payout will eventually be.
This all sounds reasonable enough, but let's get into the details to see what you get for your money. Before buying into any life insurance plan, it pays to do your research. Here we will look at the pros and cons of this Colonial Penn insurance plan.
Your life insurance quotes are always free.
 Secured with SHA-256 Encryption
Coverage with Colonial Penn 995 is Guaranteed, Affordable, and Easy to Apply For
The first and biggest draw to the Colonial Penn 995 life insurance plan may be guaranteed approval. Without any health questions asked or even a medical exam, you can qualify for the policy. This aspect is featured heavily in ads for the plan, and with good reason. It is comforting to know you won't be denied for any health reasons.
The Colonial Penn 995 life insurance plan is also easy to apply for. Without even speaking to an agent, you can visit Colonial Penn's website to start the process. Enter your personal information and choose an amount to pay each month. Colonial Penn will then show you how much coverage you get for your money. If you are satisfied, complete the necessary forms, and you are in. Technically, you have to apply, but approval is guaranteed, so no worries there. It is just that simple and easy.
On top of being guaranteed and simple to obtain, Colonial Penn 995 really does start at the price of $9.95 a month. According to III, burial insurance is small, permanent, and affordable. This is certainly the case with the Colonial Penn 995 plan. Having a set payment each month in the single digits is hard to beat. Later we will look closer to see exactly how much coverage $9.95 a month buys you.
A key aspect of the Colonial Penn 995 plan is that it is whole life insurance. As long as you continue to make payments, you are covered for the rest of your life. Your benefits will never be terminated, and you will never have to renew or start a new policy. In addition, once you have made payments for two years, you can rest easy knowing the entirety of your policy's benefits will be paid to the named recipients upon your death.
Now that we've covered the main advantages of the Colonial Penn 995 plan, let's have a look at some of its drawbacks.
Colonial Penn's 995 Plan Has Hidden Costs
As mentioned, full benefits will not be paid on your Colonial Penn 995 plan until you have made payments for two years. This is done to reduce the risk of fraud, and it allows Colonial Penn to offer guaranteed approval. The waiting period deters would-be scammers from grabbing an affordable life insurance policy before a non-accidental death. It does make sense from Colonial Penn's perspective, but it will likely impact your decision-making as well.
Of course, this means you will not receive the full benefits package if the insured on the policy dies within the two-year period. Limited benefits will be dispersed in the amount of the premiums already paid, plus 7% interest. While Colonial Penn offers life insurance for seniors as a primary selling point, they do have to protect against fraud. Take this into consideration if you are looking for Colonial Penn life insurance to cover a loved one with a terminal illness.
The main issue people may have with the $9.95 per month Colonial Penn life insurance plan is how much it really costs. While it is true that you can get a plan for less than $10 a month, that premium only provides a certain amount of coverage. The key is how Colonial Penn structures their payouts. Let's have a look.
What You Really Get with the 995 Life Insurance Plan
Generally, life insurance providers give you control over how much coverage you want. You tell them what benefit amount you want your beneficiaries to receive, and they will offer you a monthly payment to achieve that. You can get as much coverage as you want, but the monthly premiums will be at the discretion of your provider.
At Colonial Penn, they do things a little differently. They allow you to choose how much you want to pay each month, starting at $9.95 per month. Each payment of $9.95 is known as a unit, and you can buy as many units as you want. For each unit, Colonial Penn will tell you how much coverage they will provide to you. This amount of coverage is determined by a couple of factors.
First, your gender is considered. Men and women tend to have different life expectancies, and as these policies are built around determining when someone will die, the coverages are different for men and women. As women tend to live longer than men, they can amass a bigger final payout by making payments for a longer period.
The primary determinant for your coverage amount will be your age. The earlier in life you begin making premium payments on your Colonial Penn 995 plan, the more value it will accrue. The policy does begin to earn cash value right away, so it is in your best interest to get a policy sooner rather than later. Keep in mind you do have to be at least 50 years old to apply.
Finally, if the amount of coverage offered by Colonial Penn for your 995 policy isn't enough for your expected funeral expenses, you can make higher payments. As mentioned, each $9.95 payment amount is a "unit" that corresponds to a benefit amount. In fact, you can pay for up to 15 units a month of guaranteed whole life burial insurance with the Colonial Penn 995 plan. Of course, that would mean paying considerably more than $9.95 per month. Keep this in mind when making your life insurance decisions.
Your life insurance quotes are always free.
 Secured with SHA-256 Encryption
The Final Word on the Colonial Penn 995 Plan
When it comes to making plans for your own funeral or that of a loved one, it can be awkward or even off-putting to openly consider prices. However, this is a reality, and the fact is the sooner you start making plans, the more affordable your expenses will be. The Colonial Penn 995 plan offers a way to build a sizeable payout for the future at a reasonable price. That price simply may not cover all of your expenses.
When it comes time to make a decision on long-term life insurance plans, you will want to know all your options. To get started comparing life insurance rates near you, enter your ZIP code now.