Rachael Brennan has been working in the insurance industry since 2006 when she began working as a licensed insurance representative for 21st Century Insurance, during which time she earned her Property and Casualty license in all 50 states.
After several years she expanded her insurance expertise, earning her license in Health and AD&D insurance as well. She has worked for small health in…
Full Bio →
Written by



Rachael Brennan

Licensed Insurance Agent



Benjamin Carr was a licensed insurance agent in Georgia and has two years' experience in life, health, property and casualty coverage. He has worked with State Farm and other risk management firms. He is also a strategic writer and editor with a background in branding, marketing, and quality assurance. He has been in military newsrooms — literally on the frontline of journalism.
Full Bio →
Reviewed by



Benji Carr

Former Licensed Life Insurance Agent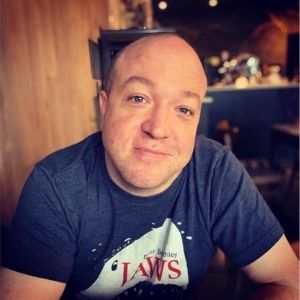 UPDATED: Apr 27, 2022
Advertiser Disclosure
It's all about you. We want to help you make the right life insurance coverage choices.
Advertiser Disclosure: We strive to help you make confident life insurance decisions. Comparison shopping should be easy. We are not affiliated with any one life insurance company and cannot guarantee quotes from any single company.
Our life insurance industry partnerships don't influence our content. Our opinions are our own. To compare quotes from many different life insurance companies please enter your ZIP code above to use the free quote tool. The more quotes you compare, the more chances to save.
Editorial Guidelines: We are a free online resource for anyone interested in learning more about life insurance. Our goal is to be an objective, third-party resource for everything life insurance-related. We update our site regularly, and all content is reviewed by life insurance experts.
Company Details 
Address1021 Reams Fleming Blvd. Franklin TN, 37064
Parent CompanyAetna
Websitewww.aetna.com
Phone Number800-264-4000
#blank#
If you're a senior, you know that your health plan is a top priority. Medicare is an important tool in ensuring seniors have access to the life insurance they need in their golden years.
Sometimes Medicare doesn't cover all the costs you have. There are deductibles, co-pays, and other costs that aren't included in your Medicare insurance. Continental Life Insurance Company of Brentwood, Tennessee, offers supplemental insurance to Medicare, so seniors don't skip a beat in their care.
Who is Continental Life Insurance?
Continental Life Insurance of Brentwood, Tennessee joined Aetna's Senior Supplemental insurance foundation in 1983. Soon after, the Continental Insurance Company was established.
In 2011, Aetna, Continental Life Insurance, and American Continental Insurance merged to make up the final Aetna Senior Supplemental Insurance. The trio has grown into a successful company with more than 30,000 licensed agents nationwide.
The companies offer a variety of plans:
 Medicare supplement;
Final expense whole life insurance; and something called.
The Protection Series
Below is an example of the minimum coverage needed.
Keep reading to learn more about these plans and what Continental Life insurance is.
Your life insurance quotes are always free.
 Secured with SHA-256 Encryption
Is Continental Life part of Aetna?
Yes, the American Continental Insurance Company is a subsidiary of Aetna. Aetna acquired Continental Life in 2011. At this time, Continental Life, American Continental Insurance joined Aetna to collaborate with Medicare supplemental insurance.
So, to the question, "Is American Continental Insurance the same as Aetna?" Yes, and kind of a big part.
Aetna is one of the nation's leading "diversified health care benefits" companies, as it calls itself. Aetna currently serves millions of seniors such as providing Medicare Supplement insurance. They are largely able to do that with the reach of their subsidies.
Is Continental health insurance?
Signing on with the Continental Life Insurance Company, you would need to fill out a Notice to Applicant Regarding Replacement of Medicare Supplement Insurance or Medicare Advantage Form. This allows recipients to receive new or changing coverage under the government. This is one of several ways to secure gap coverage for Medicare.
It's a change in federal coverage that needs to be recorded.
Continental Life Insurance offers a full range of products and coverage types:
Medicare Supplement is a life insurance coverage that offers seniors some continuity in their insurance. It helps make sure you can stay at the same doctor's office and visit the same hospitals.
The Protection Series offers an expansive insurance bundle that includes cancer/heart attack/stroke coverage, dental/vision/hearing, home care, hospital indemnity, and recovery care.
Whole life insurance coverage, probably the most familiar of the three, covers the financial stressors that come after the funeral bills are handed out. Final expense whole like insurance allows people to personalize their life insurance.
Continental Life Insurance sells six different plans to its coverage area. They are kind of hard to follow along with, so we will hit them briefly with extended information in the links.
Plans that are provided through Continental Life:
Plan A
Plan B
Plan F
High Deductible Plan F
Plan G
Plan N
A good rule to follow as you are going through these online is that the coverage gets more complex as it goes through the alphabet. Continental Life Insurance Company's basic set of coverages, such as Medicare Plan A,  versus the much more comprehensive plans such as Plan F or Plan G.
For example, a Supplemental Plan A provides:
Medicare Part A coinsurance and hospital costs – up to an additional 365 days after Medicare benefits are used; Medicare Part B coinsurance or copayment; Blood – the first 3 pints that may be needed each year;
Medicare Part A hospice care coinsurance or copayment
All of the other policies will have these same coverage categories, but they will add other protection.
Check out this table below that lays out the coverage of three of the various Medicare supplement insurance options from Continental Life Insurance.
Continental Life Insurance Company provides Medicare Supplement insurance coverage in the following states:
Delaware
Georgia
Idaho
Iowa
Louisiana
Minnesota
Rhode Island
Wisconsin
Continental Life offers Plans F, G, and N in most states. These plans are federally standardized, which means all carriers must offer the same benefits.
This makes shopping around easy and easy to compare rates.
What are the company rates for buying a life insurance policy?
Though rates will vary depending on ZIP code, gender, age, and health. Prices are subject to change, though this quote demonstrates averages.
Plan A: $103.13
Plan F: $151.02
Plan G: $119.87
Plan N: $95.63
Again, all Medicare supplements are federally standardized. This means that providers must offer the same benefits. Be sure to research what important factors should be driving your Medicare supplement decision.
Your life insurance quotes are always free.
 Secured with SHA-256 Encryption
Is Aetna supplemental insurance good?
Continental Life Insurance Company is headquartered in Brentwood, Tennessee, since the 1980s. It has a strong and stable financial backing and is known for meeting its commitments.
Aetna has been around for nearly 100 years longer than that. In 1853, Aetna Insurance Company was founded as it separated from its parent annuity company to separately sell life insurance.
Customers generally like the perks that Aetna offers with its life insurance coverage.
For example, Aetna recognizes that healthy customers create lower and stable rates. So, the company offers free exercise programs paybacks, and gym memberships. After you sign up as a Continential Life customer, you can find an Aetna Fitness class at many YMCAs and community centers.
Continental Life also makes sense as a couple and as an individual.  The company has grasped that it's not insuring the person, but rather a household. You and your spouse can only manage one platform for claims and billing to make it easier for you.
As an additional benefit for purchasing together, you and your spouse may receive a household discount based on certain factors, such as ZIP code and subsidiaries available in your area.
Just be mindful that Aetna has some limitations to their billing options. Unfortunately, Aetna and its subsidiaries do not accept credit card payments.
Most insured members have a monthly withdrawal come from their bank account, though you do not have to do this. If you want to send a check by mail, you can only do it quarterly, semi-annually, or annually.
How are the company ratings?
A.M. Best has given Continental Life Insurance Company of Brentwood, Tennessee and its subsidiary, American Continental Insurance Company of  Brentwood, Tennessee, an A- excellent financial strength rating. The sister companies also have an A in issuer credit ratings.
The parent company Aeta has been recognized around the country for various reasons. It's been recognized for its commitment to diversity and employment policies, etc.
Some others include:
64th in Newsweeks Green 100 list in 2016
Top Fortune 500 company
in 2016, ranked No. 15 on Barron's List of Best Companies.
Aetna has also been awarded for bringing people closer to their needed healthcare. In 2014, the National Business Group on Health gave Aetna for the third year in a row the Reducing Health Care Disparities Award.
Is Continental Life right for you?
As part of Aetna Senior Supplemental Insurance, which is part of the CVS company, has many options for those on Medicare. Continental Life, a prong down the ladder of these big names, is one provider of these great options.
To recap, Continental Life Insurance's life insurance coverage includes the Medicare Supplement, the Protection Series, and whole life insurance. Aetna is a national leader in health care, serving almost 50 million people.