Everything Selloff on Wall Street Deepens on 98% Recession Odds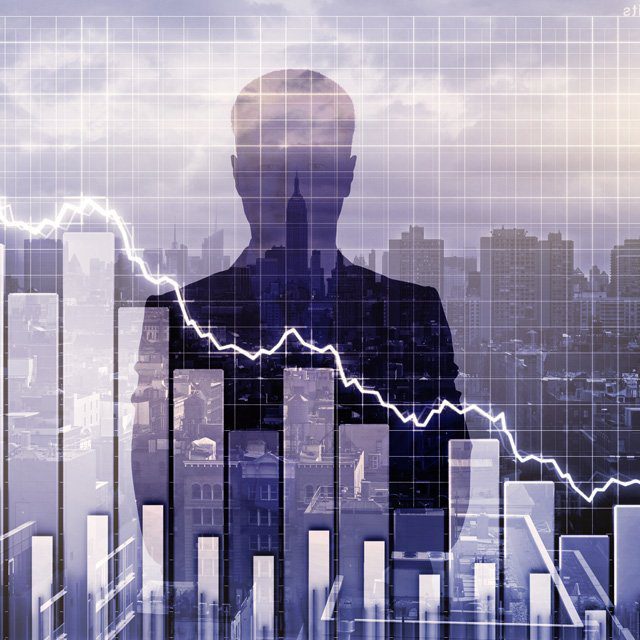 Monday marked yet another session of more than 400 S&P 500 stocks closing lower. Almost every sector posted losses, with real estate and energy each dropping more than 2%. The benchmark index has now spent more than 110 days trading under its 200-day moving average, one of the longest such stretches going back to 2008.
Investors also piled into puts at a record pace on Friday, an event that has preceded previous market bottoms, while a slew of stocks are still trailing their short-term average prices.
Yet fear continues to surpass greed, discouraging dip buyers betting that the market has already bottomed as sentiment and positioning hits hard-to-sustain lows.
"The moves are so intense everyone is waiting to see if something collapses," said Dennis DeBusschere, founder of 22V Research. "Some very bad market or economic outcome."
Investors have spent the majority of 2022 resisting the idea of a profits recession — something that's looking harder to avoid by the day.
Indications of an economic slowdown, including in the housing market, mean that they could "face a day of reckoning" once they realize that Federal Reserve policy works with a lag, according to Shalett, who is CIO of Morgan Stanley Wealth Management.
The problem is that equity investors tend to only be good at translating economic data into earnings forecasts six months ahead, meaning that any current earnings tailwinds could be supporting "a false sense of security." Yet policy operates with longer lags, sometimes of as much as two years.
"This bear market is not over and investors should expect more negative surprises if they continue to underestimate the impact of rapidly rising interest rates," she wrote in a note, adding that a fourth-quarter bear-market rally should be sold.
A strong dollar, meanwhile, is posing challenges for global manufacturers. At one point on Monday, it rallied against every major currency, renewing calls of the dreaded "doom loop."
"We almost have an arms race with central bankers raising rates and employers holding onto workers," said Mike Bailey, director of research at FBB Capital Partners. "This could play out with pretty steep rates into next spring, which would be bad for bonds and high-growth stocks."
— With assistance from Emily Graffeo.