First Republic Sinks 33% as Big Bank Rescue Fails to Halt Rout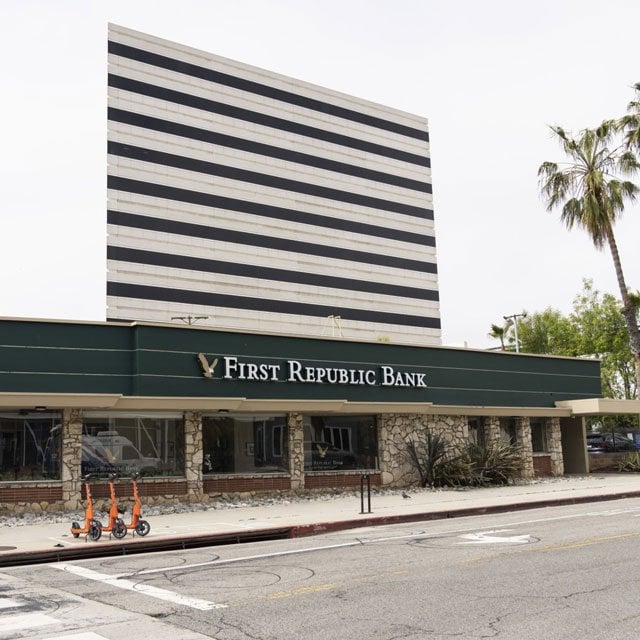 Other regional banks also dropped on Friday, with PacWest Bancorp falling 19% to its lowest price ever, Western Alliance Bancorp dropping 15% and KeyCorp slipping 6%. Meanwhile, the SPDR S&P Regional Banking ETF extended its two-week selloff to 28%.
Larger banks joined in the rout, with Bank of America Corp dropping 4%, while Goldman Sachs Group Inc. fell 3.7% and Wells Fargo & Co. lost 3.9%. The KBW Bank Index fell 5.3%, bringing its losses for the last two weeks to 28%, its worst such stretch since February 2009. Roughly $300 billion in market value has been wiped from the banking gauge over that span.
Read more: JPMorgan Analyst Keeps First Republic as Top Pick After Rout
Some investors questioned the move to aid First Republic. Pershing Square's Bill Ackman for instance, said in a tweet that spreading the risk of financial contagion to achieve "a false sense of confidence" in the lender was "bad policy."
First Republic's shares have been hit hard by the turmoil in the banking sector, after the demise of three lenders knocked confidence in the industry and saw customers of regional lenders pull deposits. Silicon Valley Bank's former parent company filed for chapter 11 bankruptcy on Friday. A meltdown in Credit Suisse Group AG's shares on worries over the bank's financial health further dampened sentiment.