How to prepare your child for a new school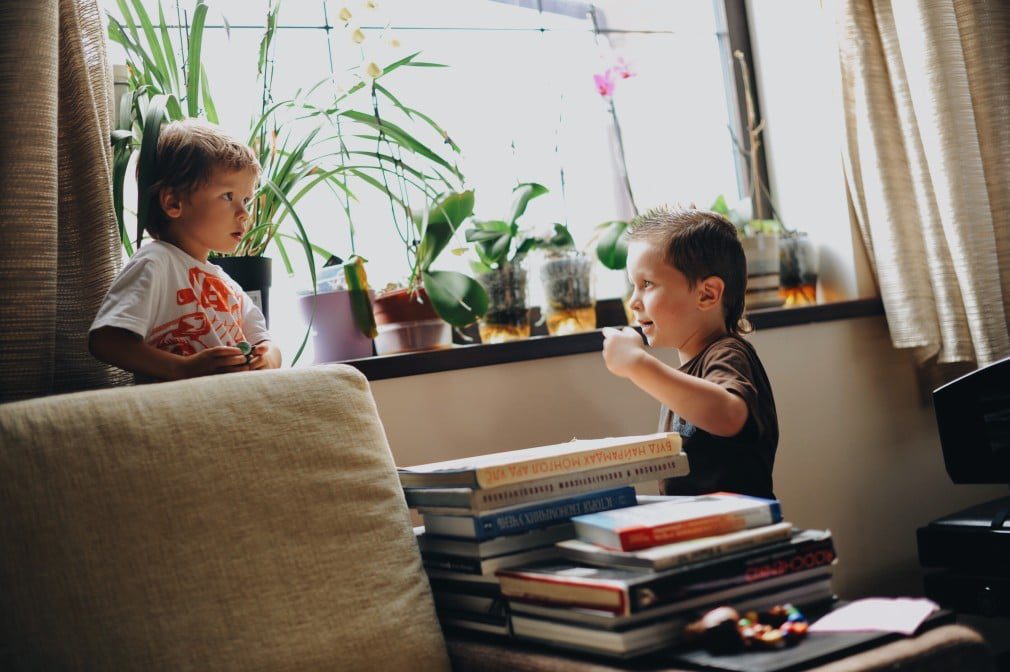 Whether you moved to a new town or your kid is graduating to a new school, here are some tips to help ensure the transition goes a smoothly as possible for both them, and you
August 04, 2023  |   Wellness
If you have little ones at home, you know that they are both creatures of habit and totally go-with-the-flow, and it can be impossible to know which one they'll be at any given time.
Take your daughter to a new school — whether at the start of the school year, or because you've moved — and she might run off to play with the toy workbench before you can say goodbye. Or she might cry and refuse to leave your arms. It all depends on a range of factors, some of which are beyond your control.
There are some things you can do to help ensure the transition goes as smoothly as possible, whether you moved to a new town or if your kid is just graduating to a new school. Here, then, are some helpful ways to prepare your little one for what's next.
In this article:
Limit changes and stick to routines
My family and I moved across the country two years ago, when my daughter was two years old. She had been in her pre-school for a little more than a year, and we decided not to enroll her in a new pre-school right away. (My wife was working from home, and I gave myself a few weeks' cushion between jobs, which certainly helped, and which I recognize not everyone can do.)
She was also going through potty training, which as any parent can tell you, is way more intense (and time-consuming!) than you thought it was before you had kids. The point is: We didn't want to add transitioning to a new school on top of everything else.
That said, we still probably rushed our decision. We put her in a preschool that wasn't right for her—not a bad school, per se, but one that wasn't as engaging as our little one required to be happy. This article will assume you've already chosen a new school, but if not, my advice would be to take the time to find the right one, not the right one for right now, if at all possible.
One related thing you can do is to try and replicate parts of your child's previous experience. For example, if you had a drop off routine—maybe a special hug, or a way of saying goodbye—there's no reason that routine can't continue in your child's new school life. Mixing familiar with foreign might be just what your child needs.
And if possible, stick to your routines, including your sleep schedule, in the weeks before school starts. One new thing is disruption enough.
Warm up to the idea with a new book
The other big change in my daughter's life so far? The arrival of her baby brother more than a year ago. There are, suffice it to say, a plethora of books on that topic, and they definitely helped her think of sisterhood as a fun project to be anticipated, rather than the world-shattering arrival of a tiny monster. (She's too young to realize her already-meager inheritance will now be split in half.)
Anyway, a new school is the same deal: Finding a book that your child likes and understands will help considerably. Mercer Mayer's Little Critter books are awesome, and First Day of School is a great pick for preschoolers and soon-to-be kindergarteners. Scholastic has a handy list of similar books, including Pete the Cat.
Scout the school as a family
If it's a preschool, you'll likely tour the school with your child before you go, and can talk about it with him or her afterward. Your elementary-aged child will likely have a similar opportunity, so walk by the school and talk it up on the way over. Again, depending on your child's age, he might be excited to go to the "big boy school," especially if he has older siblings or friends who already attend.
For slightly older kids, you can also go online together to see all the fun things the school offers. Think about your kid's interests—if he likes to play outside, he might be interested in the new playground offerings. If she's a reader, the school library might be something to get excited about. Encourage your child to talk about what fun things they might experience during a full day of school activities.
Connect with classmates before the first day
If your child already knows someone at the school, that will help her get excited to go. It might be someone from swim class, a cool older cousin, or someone you met on the tour. Many schools today offer online communities—sometimes they're official Facebook groups, sometimes they're unofficial email lists where parents can arrange playdates—which you can join before your child is in attendance, and you can use to introduce your child (and yourself!) to her future classmates.
Let your child take the lead
This can take many forms, but the more this transition feels like a project your child has ownership in, the more excited he or she will be. Maybe you can pick out a new backpack or lunchbox together, or you can let him choose which route to take to school. The point is to do the advance work together so that when the transition comes, he or she already feels like it's begun.
Listen to what your child says (and doesn't say)
This one might seem pretty basic, but it bears mention. Your child will tell you her concerns if you let her. Maybe not when you ask directly (though you should definitely ask!), but in indirect ways like behaviors.
One thing that works well with my daughter is lightly guided pretend play, where we pretend to be either parent and child or teacher and child. In acting these situations out, she often chooses the most dramatic moments, which reveal her concerns (and give her a chance to re-create the situation from her point of view). Your child might prefer another form of play, like coloring, but he or she will tell you when she's scared if you're willing to listen.
Get yourself involved early
Chances are, your child's school will have plenty of volunteer opportunities, whether it's visiting the school to give a presentation, or serving as a chaperone on a field trip. This will let you put a special date on the calendar for your child to look forward to and to get a first-hand look at the new digs in full-on school mode.
You'll also get a chance to meet other parents and potentially arrange those all-important extracurricular playdates. (Bonus: Parenting often forces us to put our friendships on the backburner. This is a chance to recharge those connections, or forge new ones.)
Let your children know they are not alone
It's easy to forget that your child is still relatively new to the job of being a person. He or she might not appreciate that everyone gets the jitters when starting something new. Consider relaying a story about a time when you felt nervous, or reinforce the fact that everyone in his or her class is probably feeling a little anxious.
Some of these feelings will be totally new to your son or daughter; let him or her know that this is completely normal, and will pass and that their new teacher — and of course, you — are always there to listen and help.
Make your presence felt, even from a distance
It only takes a minute to write a cute secret note or draw a little picture and leave it with her lunch to discover later. Have fun with it, and use it as a way for her to know you're thinking of her. Kids are human beings and will appreciate the gesture.
Accept bad days, and be patient
My daughter has attended her current pre-school for nearly a year, and she still has mornings where she drags her feet and stalls. (She hasn't cried in a long time but definitely has some sad-faced moments.)
No matter how much you prepare, there will be days where things go badly. That's natural, and it's no one's fault. As with a lot of things in life, it won't feel settled until it is.
Whether you employ any or all of these tips, just remember you're the parent, and to be calm and collected and in charge. That's not to say you should be a robot—that first day of kindergarten or a new school can be an emotional roller coaster for mom and dad, too.
So here's one reliable piece of advice that never fails: Bring some tissues.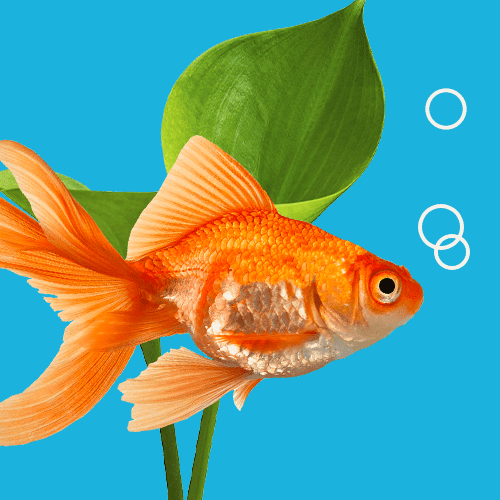 About Louis Wilson
Louis Wilson is a freelance writer whose work has appeared in a wide array of publications, both online and in print. He often writes about travel, sports, popular culture, men's fashion and grooming, and more. He lives in Austin, Texas, where he has developed an unbridled passion for breakfast tacos, with his wife and two children.
Read more by Louis Wilson
Our editorial policy
Haven Life is a customer-centric life insurance agency that's backed and wholly owned by Massachusetts Mutual Life Insurance Company (MassMutual). We believe navigating decisions about life insurance, your personal finances and overall wellness can be refreshingly simple.
Our editorial policy
Haven Life is a customer centric life insurance agency that's backed and wholly owned by Massachusetts Mutual Life Insurance Company (MassMutual). We believe navigating decisions about life insurance, your personal finances and overall wellness can be refreshingly simple.
Our content is created for educational purposes only. Haven Life does not endorse the companies, products, services or strategies discussed here, but we hope they can make your life a little less hard if they are a fit for your situation.
Haven Life is not authorized to give tax, legal or investment advice. This material is not intended to provide, and should not be relied on for tax, legal, or investment advice. Individuals are encouraged to seed advice from their own tax or legal counsel.
Read more
Our disclosures
Haven Term is a Term Life Insurance Policy (DTC and ICC17DTC in certain states, including NC) issued by Massachusetts Mutual Life Insurance Company (MassMutual), Springfield, MA 01111-0001 and offered exclusively through Haven Life Insurance Agency, LLC. In NY, Haven Term is DTC-NY 1017. In CA, Haven Term is DTC-CA 042017. Haven Term Simplified is a Simplified Issue Term Life Insurance Policy (ICC19PCM-SI 0819 in certain states, including NC) issued by the C.M. Life Insurance Company, Enfield, CT 06082. Policy and rider form numbers and features may vary by state and may not be available in all states. Our Agency license number in California is OK71922 and in Arkansas 100139527.
MassMutual is rated by A.M. Best Company as A++ (Superior; Top category of 15). The rating is as of Aril 1, 2020 and is subject to change. MassMutual has received different ratings from other rating agencies.
Haven Life Plus (Plus) is the marketing name for the Plus rider, which is included as part of the Haven Term policy and offers access to additional services and benefits at no cost or at a discount. The rider is not available in every state and is subject to change at any time. Neither Haven Life nor MassMutual are responsible for the provision of the benefits and services made accessible under the Plus Rider, which are provided by third party vendors (partners). For more information about Haven Life Plus, please visit: https://havenlife.com/plus
Read our disclosures
You might also like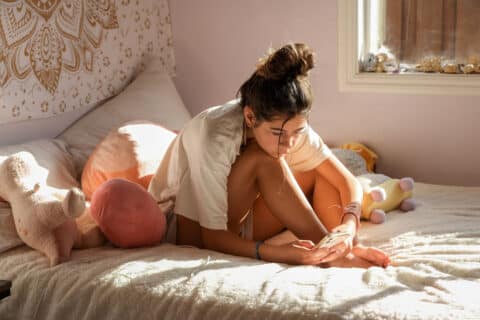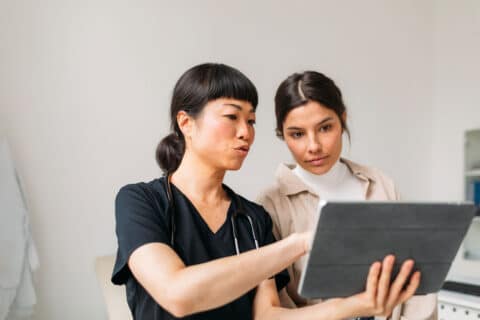 Get our most-read stories, twice a month
5 STARS!⭐️ ⭐️⭐️⭐️⭐️ They made everything simple, seamless and positive.
Simple process, fast approval with out any exam.
Cheapest we could find, simple application, didn't require a health screening since I'd had a recent physical. Quick answers from customer service both times I had questions for them.
Easy process, painless, pretty quick turnaround. great rates!
Easy online application and the decision on my coverage came within 24 hours.