How Would Your Clients Score on FINRA's Investor Quiz?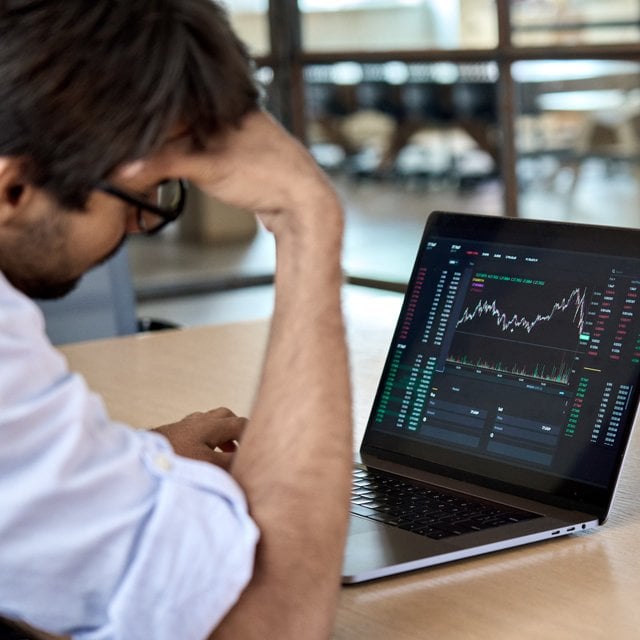 Start Slideshow
The FINRA Investor Education Foundation's recently released survey of investors in the U.S. finds that a new generation of younger and less experienced investors has emerged, different in many ways from older generations in their investment behaviors and attitudes.
The survey is a component of the foundation's 2021 National Financial Capability Study, which surveyed some 2,800 U.S. adults with investments outside of retirement accounts between July and December 2021. The poll included new or expanded topics, such as the use of social media for investment information, motivations for investing and so-called meme stocks.
It also included a 10-question quiz to test respondents' investment knowledge.
Investors: Generational Differences
The survey found that 21% of participants had begun investing in the two years prior to the study, nearly as many as had begun doing so in the preceding eight years.
The findings showed that younger investors are more likely than older ones to engage in riskier investment behaviors. Thirty-six percent of this cohort reported trading options, compared with 21% of those 35 to 54, and 8% of those 55 and older.
Likewise with making purchases on margin: 23% of younger investors versus 12% of those 35 to 54, and 3% of those 55 and older.
The percentage of investors who said they were considering cryptocurrencies increased to 33% from 18% in 2018, and 27% had already invested, up from 12%. Among younger investors and those with less than two years' experience, more than half are invested in cryptocurrencies.
Eighteen percent of investors reported trading shares of meme stocks popular in early 2021 — GameStop, AMC or BlackBerry — including 39% of younger investors, compared with 19% of those 35 to 54, and only 4% of those 55 and older.
The survey findings showed that online trading through a website is the most common method for placing trades, followed by mobile app and contacting a financial professional. Younger investors and newer investors are much more likely to use a mobile app for placing trades than older or more experienced investors.
Ninety-six percent of investors in the survey said their main motivation is to make money over the long term. At the same time, 72% also said they want to make money in the short term, and 65% want to learn about investing.
Younger investors are much more likely than older ones to invest for reasons other than long-term profits, such as social responsibility, entertainment and social activity.
When making investment decisions, investors most often rely on research and tools provided by brokerage firms, business and finance articles, financial professionals and friends, family or colleagues, according to the survey. Among younger investors, though, 60% use social media as a source of investment information, compared with 35% of those 35 to 54, and 8% of those 55 and older.
Fifty-six percent of investors younger than 35 use YouTube for research, and 41% use Reddit. YouTube is also among the most popular social media channels for investment information for all ages overall.
Low Investor Knowledge
To assess respondents' level of investment knowledge, pollsters presented them with 10 multiple-choice questions covering various investment-related topics and concepts.
The results were not impressive. On average, respondents answered 4.7 of the 10 questions correctly, the same as in 2018. Younger respondents and newer investors were less likely to answer correctly, and more likely to answer incorrectly (as opposed to choosing "Don't know").
In addition to the main 10-question quiz, the survey included a "bonus" question on call options: If you own a call option with a strike price of $50 on a security that is priced at $40, and the option is expiring today, which of the following is closest to the value of that option?
Only 13% percent of respondents answered the call option question correctly — $0 — and 47% did not know the answer. Interestingly, 62% of investors who have traded options answered incorrectly, compared with 39% among all investors — illustrating the maxim that a little bit of knowledge can be dangerous, the FINRA Foundation said.
See the gallery for how respondents performed on the quiz. The correct answers are marked with an asterisk.
Start Slideshow