JPMorgan Leaves CEO Dimon's Pay at $34.5M for 2022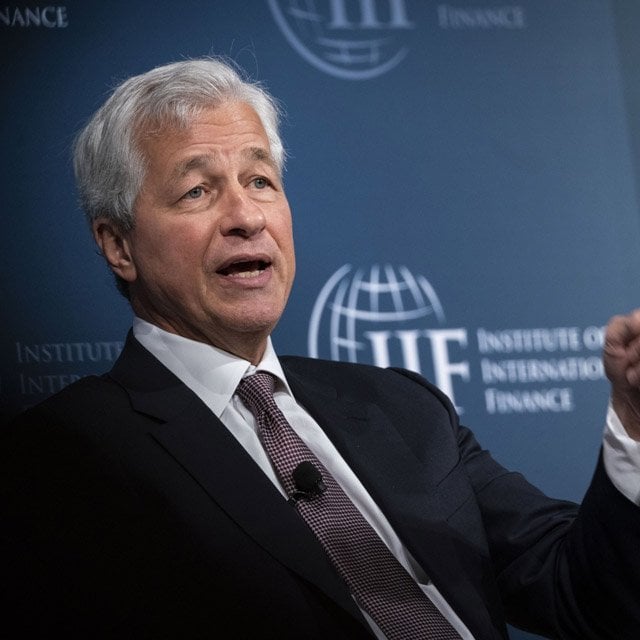 JPMorgan Chase & Co. kept Chief Executive Officer Jamie Dimon's total compensation at $34.5 million for his work in 2022, a year in which the firm's profit fell by almost a quarter and the stock notched its worst annual performance in over a decade.
The board also vowed to stop granting Dimon special awards after shareholders expressed frustration in the wake of a more-than $50 million retention package announced in 2021.
For his work last year, the board granted Dimon, 66, a $1.5 million salary and $33 million in performance-based incentive compensation, according to a regulatory filing Thursday. The panel considered his performance, as well as feedback from investors at the last annual meeting, it said in the filing.
"Amid the significant challenges of strong competition, growing geopolitical tensions, global economic uncertainty, mounting inflation and higher rates, and the lingering impacts of Covid-19, under Mr. Dimon's stewardship, the firm continued to serve its clients and customers around the world during a time of unprecedented business demands," it said in the statement.
The package is Dimon's first since suffering a rare rebuke from stockholders in May in a non-binding vote against JPMorgan's pay practices, which included special multi-year packages for Dimon and his top lieutenant, Daniel Pinto. At the time, a company spokesman said the board takes such feedback "very seriously."
Profit Drops
JPMorgan's profit shrank 22% to $37.7 billion last year, dropping from a record. The drop was driven by a slowdown in dealmaking, as well as provisions to cover potential bad loans. The bank had released reserves in 2021 after expected massive losses tied to the Covid-19 pandemic never materialized.