Life and Annuity Advisors Wake Up to Hurricane Ian Devastation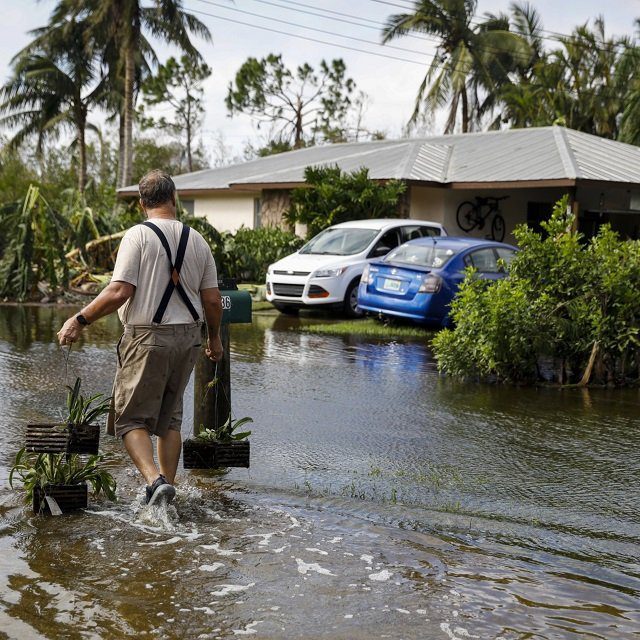 What You Need to Know
Some big, multiline insurers have put special notices on their websites.
AICPA is encouraging firms in areas not affected by the storm to develop emergency communication and backup location plans.
An marketing specialist say agents should have mobile-friendly disaster instruction messages stored on their cell phones.
Life, health and annuity groups are starting to plan their response to the damage done by Hurricane Ian.
The National Association of Insurance and Financial Advisors has started the recovery effort by encouraging members to donate to its NAIFA Family Response Fund, and by encouraging NAIFA members affected by Ian, as well as Hurricane Fiona, which hit Puerto Rico last week, to apply to the fund for assistance.
NAIFA president Lawrence Holzberg said NAIFA members are there to help clients when disaster strikes. "But we often forget that agents and advisors are also directly impacted by natural disasters," Holzberg said.
Two large multiline insurers with large life insurance operations, Nationwide and State Farm, have also put links to Ian response messages at the top of their main websites.
State Farm, for example, has posted a photo of a Hurricane Ian response claims support office that's starting up in Birmingham, Alabama. About 100 new claims handlers are coming in every hour, the company says.
What It Means
Financial services companies organized major efforts to donate time, money and supplies to the areas hit by Hurricane Katrina in 2005, Superstorm Sandy in 2012, and other areas affected by hurricanes, wildfires, earthquakes and other major disasters.
Now, disaster response teams are mobilizing for the Hurricane Ian response.
Hurricane Ian's Path of Destruction
Hurricane Ian was known as Tropical Depression 9 as recently as Friday morning. Forecasters originally suggested that it might come ashore in the United States near Tampa, Florida, as a strong tropical storm.
Instead, the storm hit farther south, in Lee County, Florida, near Fort Myers, and made landfall as a Category 4 hurricane. At press time, Florida officials had confirmed two storm-related deaths, but Lee County Sheriff Carmine Marceno said on "Good Morning America" that he fears that the actual number of deaths could be much higher.
The storm has been causing torrential rains and flooding in central Florida, and forecasters are predicting that the storm could hit Georgia and South Carolina with hurricane force.
The storm could more than $65 billion in economic damage in Florida alone, according to RMSI, a geospatial data and analytical services form.