Life Insurance for Smokers (2023)
Quick Facts
Smoking and tobacco use will significantly impact your life insurance rates
Life insurance premiums can cost three times as much if you're a smoker
If you quit using tobacco for at least 12 months, you can purchase non-smoker life insurance
Most people understand the detrimental impact of smoking on your health, but did you realize how significantly it could impact your life insurance rates? If you smoke cigarettes or consume tobacco in any way, life insurance companies may increase your rates by as much as 100%.
Unfortunately, life insurance for smokers is often much more expensive than life insurance for non-smokers. This is because insurance companies see smoking as an inherent risk because of the adverse health effects it can cause, and smokers can pay a lot more for term life or permanent life insurance policies.
If you're searching for life insurance for a smoker, you'll want to take your time and research several companies. Doing this will help you determine which offers the most affordable rates for life insurance coverage. You may be able to find cheap life insurance for smokers, though rates may still be higher than average. 
When you compare quotes, you'll find the best life insurance for smokers in your area and won't pay too much for your coverage.
Can I get life insurance coverage if I smoke?
You can get life insurance for smokers, but it will likely be much more expensive than a standard life insurance policy. However, tobacco use is a proven health risk regarding life expectancy, so life insurance companies take smoking and tobacco consumption seriously.
If you smoke, some life insurance companies may refuse to cover you. Life insurance companies can also refuse coverage if you have certain medical conditions, like COPD or diabetes. Remember to be honest about your smoking, as a life insurance company can deny coverage if you lie. 
What do life insurance companies consider "smoking"?
Tobacco use and smoking go hand-in-hand for most insurance companies. Most life insurance companies group the following in the "smoking" category:
Cigarettes
Vaping or e-cigarettes
Bidis
Cigars
Pipes
Hookahs
Chewing tobacco
Snuff
Dissolvable tobacco
Nicotine patches, lozenges, gum, inhalers, and nose sprays
Heated tobacco products
You can get life insurance with marijuana use, but rates may be as high as those for smokers, especially if you're a habitual user. Some life insurance companies offer grace to individuals who are occasional cigar smokers. To qualify, you must smoke a cigar less often than once a month. Otherwise, you are considered a smoker. 
Do all insurance companies have the same standards for smokers?
Insurance companies handle applications differently. For example, some insurance companies may offer more lenience for certain individuals, while others may be more strict.
For example, Prudential is often lenient for cigar smokers. If you have a life insurance policy with Prudential, you can smoke cigars less than once a month and get a non-smoker rate. Additionally, if you haven't smoked for at least 12 months, you qualify as a non-smoker, even if you smoke a pipe, cigars, or chew tobacco. Find out more in our Prudential Life Insurance Company review.
Legal & General America, on the other hand, considers you a smoker if you've smoked cigarettes, pipes, or used smokeless tobacco, chewing tobacco, e-cigarettes, vape devices, or nicotine substitutes.
Your life insurance quotes are always free.
 Secured with SHA-256 Encryption
Why is life insurance for smokers more expensive?
As stated previously, smoking decreases a person's life expectancy. Because of this, life insurance companies increase a smoker's life insurance rates because they are statistically less likely to pay for their whole life policy or more likely to die during their term life policy than a non-smoker.
While cigarette use is at an all-time low in the United States, many people still have smoking-related diseases. Life insurance companies will increase your rates to offset the cost of insuring you.
How much are smokers' life insurance rates?
In many cases, life insurance rates for smokers can be double or even triple what non-smokers pay for the same policy. For example, look at the table below, which shows a 20-year 500k term life policy.
Men and women in their 40s who smoke pay the most for life insurance when compared to their non-smoking counterparts. Still, term life insurance for smokers will be the cheapest option when compared to the cost of a permanent life insurance policy. Learn how to get term life insurance quotes.
Will my life insurance company know if I smoke?
If you're thinking about lying about smoking on health insurance applications, think again. You need to be as honest as possible when filling out a life insurance application. Life insurance companies can verify the validity of your statements using various methods.
One way a life insurance company could discover you've lied about smoking is via a medical exam. Here's what to expect if you need a medical exam for life insurance.
When you provide the necessary blood and urine samples, the physician will find cotinine, a nicotine byproduct, in your system. In addition, life insurance companies can utilize the following to discern whether you smoke or use tobacco products:
Doctor records: Many life insurance companies request the medical records of anyone they want to insure. Nicotine use will be a part of your medical history if you're a smoker. 
Pharmacy databases: If you've ever used a smoke-cessation drug, your insurance company may discover this via your pharmaceutical records.
Social media: Life insurance companies find potential clients on social media. If you have videos or pictures of yourself smoking, your insurance company can use this as proof that you lied on your application.
Your voice: Some life insurance companies utilize specific techniques to determine whether you smoke by the sound of your voice. 
Being as honest as possible on your life insurance application is important. Otherwise, your application could be denied, and you could end up without a policy. Find out what happens if you lie on your term life insurance application.
How long do I need to stop smoking to be a non-smoker?
Most insurance companies determine you are a non-smoker if you've gone more than 12 months without smoking a cigarette or using tobacco products. 
What if I quit smoking after I purchase life insurance?
You can drop your smoker insurance policy and get cheaper rates for life insurance if you go 12 months or more without smoking. Speak with your life insurance company about the steps to be recognized as a non-smoker. 
What happens if I start smoking after I purchase a life insurance policy?
Once you purchase life insurance, your rates will not increase if your lifestyle changes. So, if you start smoking after you purchase a policy, your life insurance company will not raise your rates. 
Can I avoid a life insurance medical exam as a smoker?
You must take a medical exam if you purchase a standard term or whole life insurance policy. Still, other types of life insurance don't require a medical exam. 
You can purchase a guaranteed issue life insurance policy without answering any questions or participating in a medical exam. Guaranteed term life insurance rates for this type of coverage are often quite expensive, and coverage is only around $5,000 to $25,000.
How can I find the cheapest life insurance for smokers?
Finding the cheapest life insurance for cigar and cigarette smokers doesn't always mean finding affordable rates. Because life insurance can be so much more expensive for smokers, you may be disappointed in the initial rates you receive from different companies. 
Still, there are a few things you can do to get the best life insurance rates possible as a smoker:
Compare quotes: Consider quotes and policies from multiple companies before you make a coverage decision.
Bundle insurance policies: Purchase life insurance with a company you already have an insurance policy with. Often you can bundle life insurance with home or auto insurance for more affordable rates.
Get re-rated: If you've stopped smoking, ask if your life insurance company will re-rate you for a new policy. 
It's important to try and get the most affordable life insurance rates as a smoker since you'll be paying them for months and years to come. Find out how life insurance works.
Your life insurance quotes are always free.
 Secured with SHA-256 Encryption
Life Insurance for Smokers: The Bottom Line
Smokers can purchase life insurance, but rates may not be as affordable as they are for non-smokers. Often, smokers pay double and even triple what non-smokers pay for a term or whole life insurance policy. In addition, some smokers may need life insurance for high-risk individuals.
When you apply for life insurance, be honest about your smoking. Otherwise, life insurance companies will decline your application. You can get lower rates for life insurance if you compare quotes, bundle life insurance with other insurance policies, and get re-rated if you've stopped smoking for at least 12 months.
Frequently Asked Questions
Can life insurance companies deny coverage if you smoke?
Some life insurance companies will deny you coverage if you smoke. If you're accepted as a policyholder, you can expect to pay much higher rates for coverage.
How much does life insurance cost if you smoke?
In many cases, you will pay two to three times as much for life insurance as a smoker than non-smokers pay.
What if I lie about smoking on my application?
A life insurance company will probably deny coverage if you lie about smoking on your life insurance application.
Your life insurance quotes are always free.
 Secured with SHA-256 Encryption
Editorial Guidelines: We are a free online resource for anyone interested in learning more about life insurance. Our goal is to be an objective, third-party resource for everything life insurance-related. We update our site regularly, and all content is reviewed by life insurance experts.
Rachael Brennan has been working in the insurance industry since 2006 when she began working as a licensed insurance representative for 21st Century Insurance, during which time she earned her Property and Casualty license in all 50 states.
After several years she expanded her insurance expertise, earning her license in Health and AD&D insurance as well. She has worked for small health in…
Full Bio →
Written by

Rachael Brennan
Licensed Insurance Agent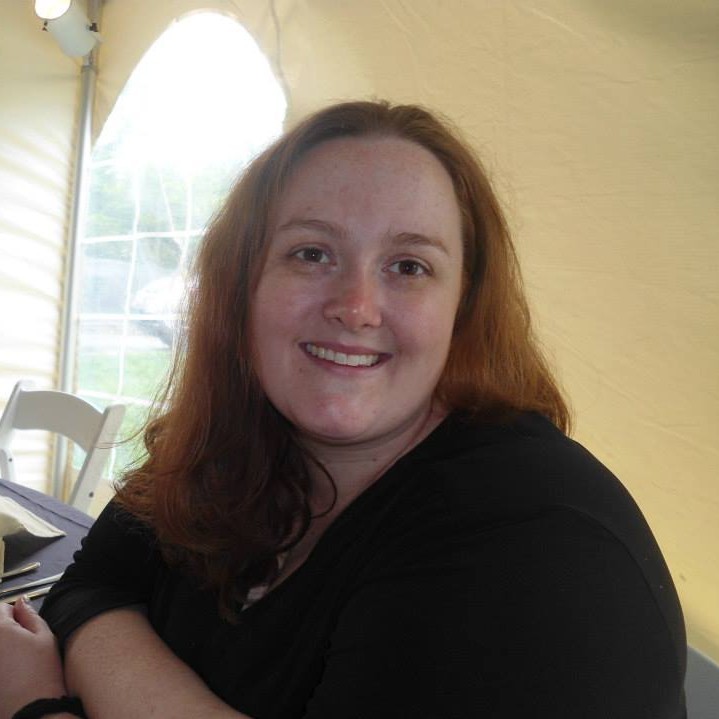 Benjamin Carr worked as a licensed insurance agent at State Farm and Tennant Special Risk. He sold various lines of coverage and informed his clients about their life, health, property/casualty insurance needs.
Assessing risks and helping people find the best coverage to suit their needs is a passion of his. He appreciates that insurance was designed to protect people, particularly during times…
Full Bio →
Reviewed by


Benjamin Carr


Former State Farm Insurance Agent