One Way to Boost Service to UHNW Clients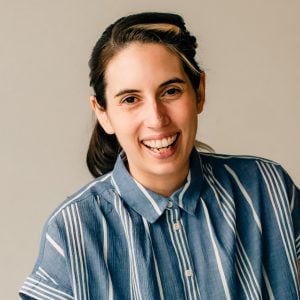 As a fourth-generation member of a philanthropic family that has striven to pass wealth and values down across generations, Katherine Fox brings a unique perspective to her burgeoning advisory practice.
After beginning her career with a five-year stint at a larger wealth management firm in Portland, Oregon, Fox struck out on her own about a year ago and founded Sunnybranch.
Sunnybranch is an independent, fee-only firm that works with clients who want to deepen their impact in the world through every aspect of their finances, Fox says, from their investments to major gifts.
While her work is grounded in a deep consideration of equity issues and a firm commitment to progressive causes that not all financial advisors may share, her practice management philosophy nonetheless offers some food for thought for other financial professionals, especially as they seek ways to distinguish themselves in the eyes of potential high and ultra-high net worth clients.
Fox says she started Sunnybranch to fill a much-needed gap in the wealth management space. Although "impact investing," "socially responsible investing" and "ESG" are popular buzzwords, Sunnybranch takes a deep dive into what having an impact truly means to each individual client and their families, Fox says.
"I believe the privilege of holding wealth confers a responsibility to give back and an obligation to investigate how we can create meaningful change in the world," Fox tells ThinkAdvisor, explaining that she is eagerly seeking clients who share this vision. This is why she is both a certified financial planner and a chartered advisor in philanthropy.
As recounted in interview highlights presented below, the nature of Fox's practice means she seeks clients with a minimum of $1 million in investable assets, though her ideal is to reach a client median in the ballpark of $5 million to $7 million or more.
She feels confident she will get there, and she also feels wealth managers of all stripes could benefit from embracing, at least in part, the idea of putting philanthropy at the front and center of the UHNW client-advisor relationship.
THINKADVISOR: Can you please speak about your motivations for striking out on your own and establishing a boutique high-net-worth wealth management shop?
KATHERINE FOX: Absolutely, I enjoy talking about this topic and what motivates and inspires new business owners.
I started my career with a firm that is focused, broadly speaking, on impact investing. However, their approach primarily involved investing via private equity opportunities. Don't get me wrong, it was a great firm that is independently run and does important work. However, as a millennial woman with a strong point of view, I eventually began to feel constrained by that approach.
For example, we served a client base that was really calling the shots about what the investments should look like. It was primarily a client base that was in their 60s, 70s and 80s, and they already had firmly established philanthropic identities and philosophies.
I began to feel that I didn't have the freedom to support them and build portfolios in the way I personally wanted to. So, I wanted the independence of building my own approach and my own brand, and that is what resulted in the launch of Sunnybranch.
What did your client base look like then, and what type of clients are you seeking today?
At my prior firm, I was working with our larger and older clients who carried substantial wealth, in the range of $25 million to $50 million. Those clients are really well served at this point in time by the wealth management industry, both generally and in terms of philanthropic advising.
However, what I really enjoyed most was working with younger clients, say those with $5 million to $10 million. These clients are very wealthy, yes, but they are still in the building phase of their lives. Philanthropy, impact investing and giving back look very different for this cohort. With this client group, what they really need help with is creating a philanthropic identity.
With the older and fully established clients, they are already expected by their peers and communities to give back. Philanthropy is what is expected of you in that class of people, and you very likely already have a network to speak with. They can help you understand how to engage.