The Essential Cheap Auto Insurance Rates Guide in Texas (2022)
Rachael Brennan has been working in the insurance industry since 2006 when she began working as a licensed insurance representative for 21st Century Insurance, during which time she earned her Property and Casualty license in all 50 states.
After several years she expanded her insurance expertise, earning her license in Health and AD&D insurance as well. She has worked for small health in…
Full Bio →
Written by



Rachael Brennan

Licensed Insurance Agent



Benjamin Carr was a licensed insurance agent in Georgia and has two years' experience in life, health, property and casualty coverage. He has worked with State Farm and other risk management firms. He is also a strategic writer and editor with a background in branding, marketing, and quality assurance. He has been in military newsrooms — literally on the frontline of journalism.
Full Bio →
Reviewed by



Benji Carr

Former Licensed Life Insurance Agent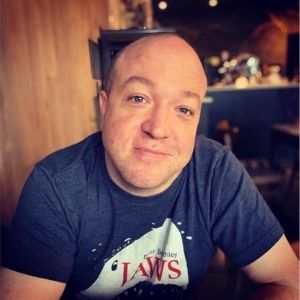 UPDATED: Jan 11, 2022
Advertiser Disclosure
It's all about you. We want to help you make the right life insurance coverage choices.
Advertiser Disclosure: We strive to help you make confident life insurance decisions. Comparison shopping should be easy. We are not affiliated with any one life insurance company and cannot guarantee quotes from any single company.
Our life insurance industry partnerships don't influence our content. Our opinions are our own. To compare quotes from many different life insurance companies please enter your ZIP code above to use the free quote tool. The more quotes you compare, the more chances to save.
Editorial Guidelines: We are a free online resource for anyone interested in learning more about life insurance. Our goal is to be an objective, third-party resource for everything life insurance-related. We update our site regularly, and all content is reviewed by life insurance experts.
Quick Facts
A lot of different companies offer cheap auto insurance in Texas
Texas auto insurance can cost anywhere from $75 to $320 a month, depending on the coverage you're looking for
Discounts are a good way to save money on auto insurance
If you live in Texas, you may want to learn more about how to save money on your auto insurance. You can find cheap car insurance in Texas, but you'll have to know where to search.
To find low-income car insurance in Texas, you will need to do your own research to find and compare auto insurance quotes from a lot of different Texas insurance companies.
When you compare auto insurance quotes, you should get rates from multiple companies, so you know you're finding the cheapest option. As you look for the best car insurance in Texas, you can use our free quote tool above to find and compare rates from top companies in your area.
How do I find the cheapest auto insurance in Texas?
You should be able to find cheap car insurance in Texas, but you'll have to do some work. To find the cheapest car insurance for your specific car, you will want to do your own research.
It's a good idea to ask your friends and family members who live in Texas what companies they use and how much they pay for coverage, but you'll also want to do some online research of your own to find cheap companies that offer the coverage you need.
The best and most efficient way to find affordable auto insurance is to search for quotes based on your specific circumstances instead of just taking a company at its word when it says it offers cheap car insurance.
Some of the most common factors that auto insurance companies consider when assessing potential policyholders include:
How old you are
The type of car you drive
Whether you have good credit
How much and how often you drive
The type of policy you're looking for
Companies will likely ask you about all of these factors to determine how much you will pay for car insurance coverage. Be sure to answer as honestly as possible to get the most accurate results.
Your life insurance quotes are always free.
 Secured with SHA-256 Encryption
What companies offer cheap auto insurance in Texas?
There are a large number of car insurance companies that offer coverage in the state of Texas.
The company that offers you the most affordable rates will be specific to your set of circumstances. This means that the best car insurance in Texas in 2020 may not be your best option for coverage. The only way to truly know is to compare quotes.
But there are a few companies that are more likely to offer cheaper car insurance in Texas. These companies include:
State Farm
GEICO
Dairyland
Chubb
Nationwide
USAA
Just because a company is listed above as offering cheap Texas auto insurance does not mean it will offer you the best deal. Continue to compare quotes on your own to see how much you can expect to pay and which companies are more likely to offer you affordable car insurance rates.
How much is auto insurance in Texas?
Car insurance in Texas can cost anywhere from $75 to $320 a month, depending on your unique set of circumstances. If you're willing to simply purchase the minimum required amount of car insurance in Texas, then your rates will likely be quite low. But the average car insurance cost in Texas per month may still surprise you.
For full coverage car insurance in Texas, you can expect to pay even more for coverage than you would for a liability-only policy. The table below shows what people throughout the U.S. pay for full coverage both monthly and annually.
Average Full Coverage Auto Insurance Rates by State 2021
StateAverage Annual Car Insurance RatesAverage Monthly Car Insurance Rates
Alabama$837.09$69.76
Alaska$1,050.09$87.51
Arizona$900.18$75.02
Arkansas$951.75$79.31
California$939.52$78.29
Colorado$1,132.78$94.40
Connecticut$981.77$81.81
Countrywide$1,215.69$101.31
Delaware$1,324.39$110.37
District of Columbia$1,208.77$100.73
Florida$991.25$82.60
Georgia$858.16$71.51
Hawaii$673.13$56.09
Idaho$854.10$71.18
Illinois$728.93$60.74
Indiana$683.67$56.97
Iowa$850.79$71
Kansas$917.49$76.46
Kentucky$1,364.17$113.68
Louisiana$689.12$57.43
Maine$1,096.37$91.36
Maryland$1,107.76$92.31
Massachusetts$689.12$57.43
Michigan$1,264.20$105.35
Minnesota$856.62$71.39
Mississippi$957.59$79.80
Missouri$845.39$70.45
Montana$868.55$72.38
Nebraska$805.99$67.17
Nevada$1,083.42$90.29
New Hampshire$795.50$66.29
New Jersey$1,379.20$114.93
New Mexico$920.42$76.70
New York$1,327.82$110.65
North Carolina$768.28$64.02
North Dakota$768.09$64.01
Ohio$766.66$63.89
Oklahoma$985.58$82.13
Oregon$894.10$74.51
Pennsylvania$950.42$79.20
Rhode Island$1,257.40$104.78
South Carolina$936.69$78.06
South Dakota$744.28$62.02
Tennessee$855.56$71.30
Texas$1,066.20$88.85
Utah$852.66$71.06
Vermont$746.79$62.23
Virginia$836.14$69.68
Washington$952.10$79.34
West Virginia$1,032.45$86.04
Wisconsin$716.83$59.74
Wyoming$844.33$70.36
#blank##blank#
Texas auto insurance rates can be fairly expensive. Because of this, it's really important for you to shop around to find coverage, so you don't end up paying too much for your car insurance.
How can I make my Texas auto insurance cheaper?
Once you know what type of car insurance policy you're looking for, you may still be curious about getting lower rates. A great way to lower your car insurance rates is to search for potential discounts you may be eligible for.
In Texas, as well as in other states, some of the most common discounts you can find include:
Occupational
Early bird
Defensive driver
Good driver
New car
Anti-theft devices
Multi-car
Multi-policy
If you already have a homeowners policy with a specific company, you may find that the company offers a substantial discount when you bundle policies. Additionally, if you have multiple family cars you'll need to insure, you may be able to get a multi-car policy that could save you a lot when it comes to monthly rates.
Whatever you do, be sure to find and compare rates from multiple companies before making a final decision. This will help you make sure you're not overpaying for coverage.
In fact, you can use our free quote tool below to start comparing car insurance rates in Texas today.
Your life insurance quotes are always free.
 Secured with SHA-256 Encryption