The Science of Listening, for Advisors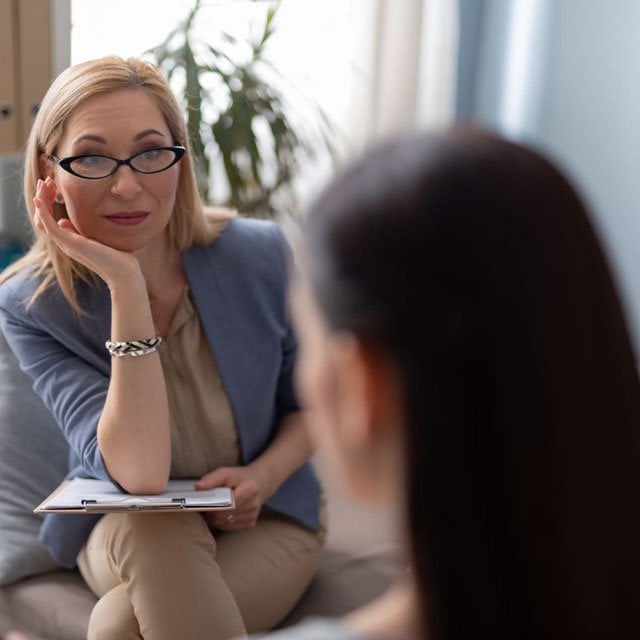 That rapport can lead to more effective recommendations.
5. Facilitate the creation of a new client narrative.
Ask open-ended questions, such as, "How might you go about that in order to succeed?"
Discuss alternatives.
Explore contingencies by asking "what if" questions, such as, "What would you do if…?"
How to Improve Client Meetings
Here are two suggestions the speakers gave about how to get yourself into an ideal state before meeting with clients:
1. Put a time buffer between your meetings.
The speakers recommended that the buffer be at least 10 minutes.
2. Take some time to get into a calm emotional state before the meeting.
If you're not at ease during the meeting, the client will consciously or unconsciously become anxious, mirroring your tension.
If you're in a state of increased stress or sense of hurry, a simple solution is to sit comfortably, with both feet on the floor, and direct attention to your breath.
Take a long, deep breath. Inhale as much as you can, then follow with an exhale that's twice as long as the inhale.
Repeat.
Notice the movement of air through your lungs. Fill them fully, and then notice the feeling of the exhalations.
If you're in a state of tiredness or low energy, then fast and shallow breathing in and out can activate your nervous system, making you more alert.
By taking the time to become aware of your bodily sensations, you can shift your emotional state in a matter of moments.
This can bring you more connection with your client and help you be a better listener.
The more we practice focusing our attention in this way, the more our brain and nervous system change, making these practices long-lasting.
The Bottom Line
Your role is to provide the four S's to clients: Seen, Soothe, Safe and Secure.
How you are as a professional can hinder or help clients to have an increased sense of ease, clarity and well-being as they achieve their financial goals.
This way of thinking also contributes to the sustainability of our businesses, because research shows that professionals who practice these skills have an increased sense of ease, well-being, thriving and job satisfaction.
Margie Barrie, an agent with ACSIA Partners, has been writing the LTCI Insider column since 2000. She is the author of two books and a frequent conference speaker.
..
.
Credit: Shutterstock