Throw Out Your Old Investing Playbook in 2023: BlackRock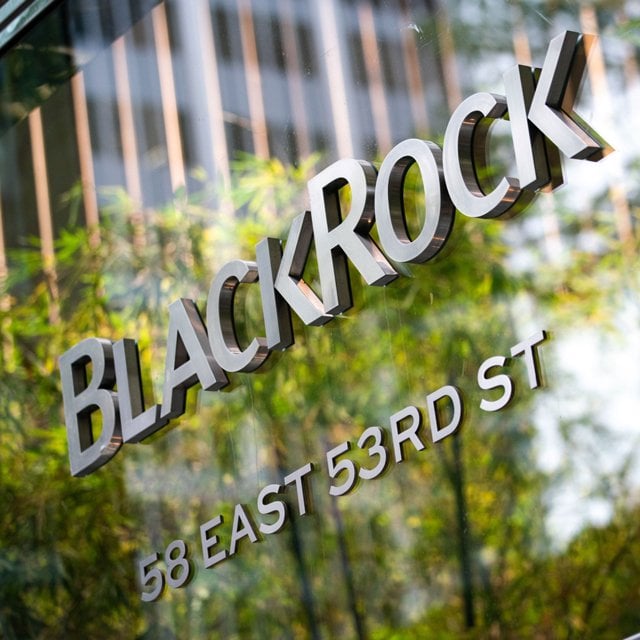 What You Need to Know
The asset manager sees stock rallies built on rate-cut hopes fizzling.
Central banks are likely to pause hikes but keep rates high, BlackRock says.
Inflation pressures will stay higher than before the pandemic, the firm predicts.
Last year's historic macroeconomic shocks and "perfect market storm" taught investors three key lessons for 2023, including the need to expand their view on potential outcomes and use a new playbook based on more frequent portfolio shifts, according to BlackRock Investment Institute.
"A historic 2022 taught us to widen the lens of possible scenarios, factor in geopolitical risk and use a new playbook for more frequent portfolio changes," BlackRock said in market commentary posted Tuesday, noting that the need for new moves figures significantly in the firm's 2023 outlook.
"The historic shocks of 2022 — war, soaring inflation and a perfect market storm — shape our three investment lessons for the new year," the firm said.
Extreme shocks last year, including Russia's war against Ukraine, sparked sharp stock and bond sell-offs, fueled already hot inflation and spurred aggressive Federal Reserve rate hikes to tame rising prices, BlackRock noted.
Lesson No. 1, according to the asset manager: "We must widen the lens of possible scenarios because the new regime of higher macro and market volatility entails a wider range of outcomes. And it requires quick reactions. We must fight behavioral biases like inertia that make it hard to embrace change or carry out too little to make a difference. Sometimes you know something is happening but just don't want to believe it," due either to recency bias or sheer disbelief, the firm said.
The second lesson is that geopolitical risk now warrants persistent risk premiums across asset classes, rather than being something markets react to when it materializes, the firm said. "We see a fragmented world of competing blocs replacing an era of globalization and geopolitical cooperation," BlackRock predicted.
"Geopolitics are driving economics now, instead of economics driving geopolitics," the firm said, adding that "the war in Ukraine and strategic competition between the U.S. and China are long-term geopolitical risks, not just market drivers of short-lived sell-offs."
The firm also said fragmentation could create more supply and demand mismatches as resources are reallocated, "keeping inflation pressure higher than before the pandemic and contributing to market volatility."
The third lesson is the need for a new investment playbook in the new regime, which means "not being lulled into thinking what worked in the past will work now, like automatically buying the dip," BlackRock said.