Types of Riders in Insurance: What They Are & Why They Matter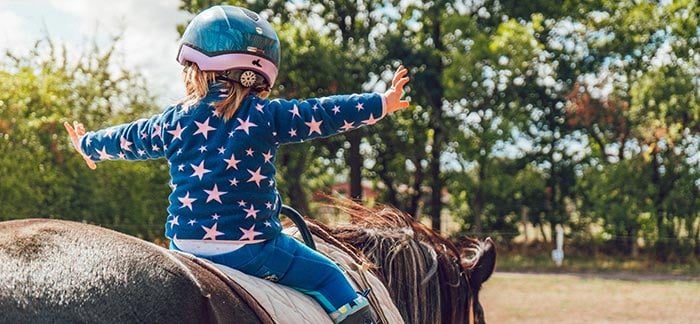 Riders for Family & Financial Protection
This next group of policy riders offer supplemental coverage for family members and additional financial protection.
Accidental Death and Dismemberment Rider
With an accidental death and dismemberment (AD&D) rider, your life insurance policy beneficiary will receive an increased death benefit if you die due to an accident.
If you lose a limb or your sight in an accident, the rider also pays out your benefit.
The cost of this insurance rider varies by age and the benefit amount you choose. Your occupation and hobbies also impact your eligibility for this rider and how much it will cost.
What you should know about AD&D riders:
Cost based on your age, occupation, and benefit amount chosen
Pays beneficiaries extra if you die due to an accident
Pays you a benefit if you are dismembered in an accident
Child Rider
If you have kids, a child rider is one of the most critical options available. It provides a few thousand dollars of life insurance coverage for your children under 18.
This rider is essential for the what-ifs. What if the worst should happen and you outlive your child? What if your child becomes uninsurable for traditional life insurance?
In addition to being insured while growing up, the child rider provides guaranteed future insurability. It can be converted into a small permanent life insurance policy they eventually own or you continue to hold. If the rider is not converted, coverage ends when the child reaches the policy's age of maturation – 18, 22, or 25 years old, depending on the policy.
The price of this rider is minimal. For an extra $50 per year, all of your children are covered by one child rider. If you have more children in the future, you can easily add them.
All parents should consider a child rider because:
Cost is minimal, ~$50/yr
Pays a death benefit if your child dies
One rider covers all your children
Provides guaranteed future insurability up to a certain age
Convertible to a permanent policy until your child reaches the age of maturation
Spousal Rider
A spousal rider works similarly to a child rider. It provides limited life insurance for your spouse when added to your life insurance policy.
If the policy owner dies, the rider terminates, and the surviving spouse loses that coverage. This isn't ideal if you have children. Both parents should have life insurance policies.
Spousal riders are becoming less common due to how affordable term life insurance is in comparison.
What to know about a spousal rider:
Rider cost is based on your spouse's health
Pays a death benefit if your spouse dies before you
Term Conversion Rider
A term conversion rider allows you to convert all or some of your term life insurance policy into a permanent life insurance policy. Most term policies include this rider for free.
This term rider's main benefit is the guaranteed insurability factor. If you buy term life insurance and later decide you want lifelong coverage, you can buy a new permanent policy. It's important to note you'll go through underwriting again.
Term conversion rider:
Provides guaranteed insurability
Free and usually automatically included
Converts your term policy into a permanent policy without evidence of insurability
Waiver of Premium Rider
A waiver of premium rider allows you to skip paying your life insurance policy's premiums if you become disabled and cannot earn an income. Your coverage will remain active during this time. Once you start working again, the skipped premiums will not need to be paid back.
To qualify, the illness or disability must prevent you from working for a continuous period—around six months. The insurance company requires medical proof.
The cost of a waiver of premium rider varies based on your age, health, occupation, and hobbies. If your lifestyle increases your risk of disability (e.g., you're an avid mountain climber), the cost of the rider will be higher. The rider may be unavailable depending on your level of risk.
Waiver of premium rider highlights include:
Cost based on your age, health, and occupation/avocations
Pays for your life insurance policy if you become disabled and can't work
No repayment for premiums waived while you're disabled