Where RIAs Go From Here: American College CEO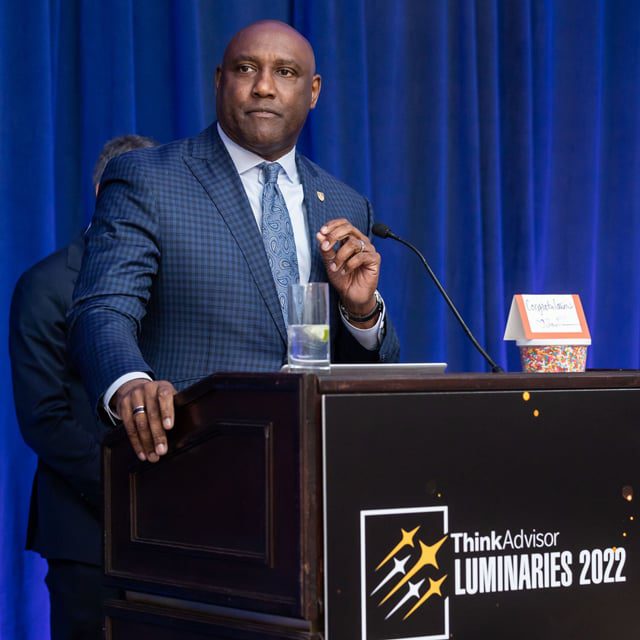 What You Need to Know
The future of the advisor industry belongs to those who can put relationships and problem-solving ahead of products, says George Nichols of the American College of Financial Services.
The natural outcome will be more specialization and team-based advice.
While optimistic, Nichols views diversifying financial services as a long game.
Financial education remains both a predominant need in the advisor profession and a prevalent gap in communities still underserved and unengaged by the financial services industry, and in the words of George Nichols III, CEO and president of The American College of Financial Services, these two trends are set to intersect in a big way in the years ahead.
Nichols, who has spent nearly five years at the helm of The American College, recently sat down for a wide-ranging discussion with ThinkAdvisor, during which he reflected on the past and present of his organization and its evolving role in the world of wealth management.
As Nichols points out, The American College is quickly approaching the 100th anniversary of its 1927 founding, and the upcoming milestone is prompting a sense of excitement and expectation about what comes next.
This anticipation, Nichols notes, is also reflected broadly across the advisor industry, with big questions being asked about the best ways to serve clients and to organize and operate rapidly evolving firms.
"I am honored to this day to have this opportunity to lead this unbelievable institution as it approaches such a big anniversary," Nichols says. "Not only are we still around after almost a century, but we are still relevant. When I took the role, it was already so clear that the financial services world was changing, and that continues today."
Accelerating Evolution
According to Nichols, the rapid pace of industry evolution can only be a good thing, because nothing that grows stagnant can achieve lasting success and consequence — whether an educational institution like the American College or an advisory firm or asset manager.
"We have been decidedly hard at work pursuing the disruption of several financial services industry and education norms, including democratizing financial education and diversifying the financial services industry," Nichols explains. "We are proud to share our progress in these areas, as they are critical to our mission to benefit society."
Ultimately, Nichols argues, advisors can see their own need to evolve and elevate their approach reflected in the work of The American College.
Like the college, Nichols says, leading RIA firms are incorporating specialized knowledge into their career development plans to create collaborative ensemble team practices — practices that can provide a service experience that better reflects the evolving face of American society.
As a result, he says, today's most successful RIAs are effectively delivering comprehensive and complex financial planning services and introducing new business and service models that continue to elevate the profession. This work is essential, Nichols says, given the rapid demographic change the country is experiencing and the intensifying expectations of consumers across all walks of life.
Toward Planning and Away From Product
According to Nichols, perhaps the most important way these trends are playing out in practice is to see leading financial services firms begin to truly shift their focus "towards what the client and the community need as opposed to what advisors are expected to sell."
"Don't get me wrong, advisory firms need to have a positive incentive to earn a profit," Nichols says. "What I'm talking about is more of a reflection of the simple fact that, at the end of the day, the old way of doing things doesn't give clients what they need. What they need is an advisory experience that is based on their point of view and their understanding of what wealth means."
This is especially true, Nichols says, when it comes to the industry's historic failure to connect with underserved and underrepresented communities — namely women and Black and Hispanic Americans. For too long, he argues, advisors have come to the table with a monolithic and monocultural perspective about wealth and the purpose of saving and investing.
"This is why you see so many widows leaving their late husband's advisor, and why you see so many kids in the next generation do the same thing once they inherit money from their parents or grandparents," Nichols says. "We need to help advisors understand these trends."