7 ways to help businesses weather wintry conditions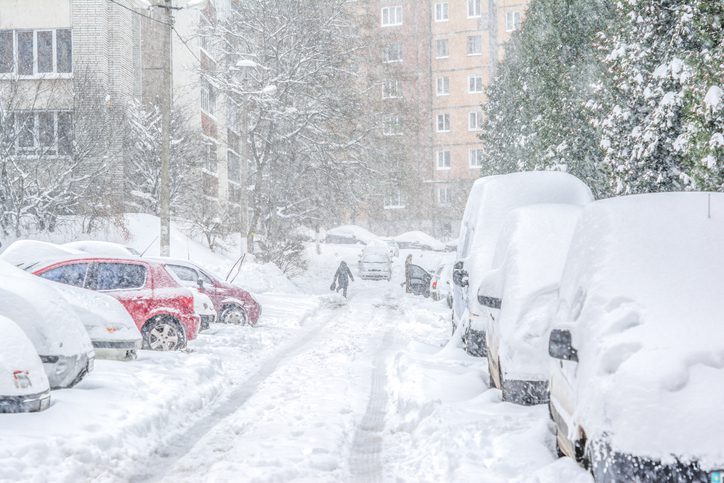 Authored by RSA
Read our bad weather guide below to discover proactive and preventive steps to tackle the top seven priority areas to better protect business property, employees and customers.
Winter Weather
As the nights draw in and temperatures start to fall into single figures, businesses of all types face added liability exposure from adverse weather conditions. Before winter well and truly sets in, now's an opportune time to carry out some simple, proactive measures to prepare premises, protect customers and employees, and mitigate common seasonal risks. Here are seven priority areas to focus attention on:
1. Stay alert, plan ahead
Develop a cold weather plan as a component of overall maintenance plan for buildings and equipment, as well as part of a contingency plan, which should include defined roles and responsibilities for activities and emergency responses. Create checklists for inspecting buildings, utilities, process equipment and any water-based fire protection equipment.  
Forewarned is forearmed, so it pays to monitor severe weather warnings through authoritative sources such as the Met Office or Highways England websites. There is also a growing number of interactive weather apps that provide local hourly data up to two weeks ahead, including wind (speed, direction and gusts) and chances of precipitation (rain, hail or snow).   
2. Minimise the risk of slips, trips and falls
Plan safe methods and ensure appropriate equipment is used to remove snow and ice from paths and roadways – this is easier when it's fresh and loose. Identify any high-traffic pedestrian routes that are likely to become icy so suitable precautions can be taken, and ensure outside steps and handrails are in a good state of repair.
Order salt or grit in advance to ensure a readily available supply over winter. The best times for gritting are early evening and/or early morning. Never be tempted to use hot water or any other liquid on walkways as this is likely to refreeze and create black ice that increases risk of injuries. Position non-slip, absorbent floor mats just inside doorways to prevent snow and ice from being tracked into the building on footwear and creating puddles. 
3. Prepare for business interruption caused by power outages
Even a brief power outage can have a costly impact on businesses, from lost productivity to inability to accept electronic payments, so have a well-rehearsed emergency plan in place. Depending on the nature of the business and resources, consider installing a backup power generation on site or the ability to plug in a temporary power source. Ensure standby generators are serviced and tested before the onset of winter, and that fuel tanks are topped up. Consider fitting surge protection devices to sensitive appliances such as IT equipment to reduce the risk of damage from brown-outs, black-outs and over-voltage on return of mains supply.
4. Mitigate the hazards of driving in bad weather
If employees drive company vehicles as part of their job, ensure all vehicles are ready for winter, both for employees' safety and business protection against liability. Winter safety checks should include tyres, battery, heater, brakes, screen defrosters, antifreeze and other fluid levels. Equip vehicles with emergency tools such as a snow scraper, shovel, blanket, first aid kit and torch. Staff should be educated about winter driving techniques and what to do if an accident happens.
Snow and ice, and trees felled by high winds, can also cause travel delays that could prevent employees from getting to work. It's helpful to avoid confusion when inclement weather strikes by drawing up a policy that set out the personnel who must come in and how they will be contacted.
5. Prevent frozen pipes and thaw-water damage
At very low temperatures, water freezes and expands, which can result in direct physical damage to equipment or piping, as well as indirect damage that can occur after a thaw. Unlike residential properties, business premises often have spaces that are cooler and more susceptible to frozen pipes, such as warehouses and storage areas.
Ensure heating systems are regularly inspected and serviced, and where practical, maintain temperatures above 4°C. Develop a plan for protecting water pipes and tanks to prevent them from freezing, and install thermostats and frost stats if not already in place. If buildings are unoccupied for any length of time, drain and disconnect water pipes, tanks and heating systems. Never use a blow torch or naked flame to thaw ice-plugged pipes and equipment.
Ensure all stopcocks are in working order and that key staff are aware of their location so they can act quickly to isolate water in the event of a leak.
6. Use space heaters safely in the workplace
The use of portable heaters should be avoided wherever possible: if absolutely necessary, use electric convector or fan-assisted heaters with thermostatic cut-outs to prevent overheating. Position heaters on a level surface at least one metre clear of any combustible materials, never leave them operating unattended for any length of time, and ensure they are switched off whenever the building is unoccupied. Never use electric radiant heaters or paraffin or oil-fired heaters, which can pose a significant fire risk.
7. Protect the roof, premises and the public
When build-ups occur, the weight of the snow can cause the roof to sag and potentially collapse. Melting snow can also lead to water infiltrating the roof and damaging the ceiling below. Snow or ice falling from roof's runs the risk of injuring third parties or causing damage to their property.
Inspect roof gutters and downpipes to ensure they are in fit condition and free from obstruction, as winter conditions often increase the risk of ingress of water. Clear any accumulations of snow and ice from roofs before they reach unsafe loadings.