Aviva launches standalone cover for electric vehicle charging points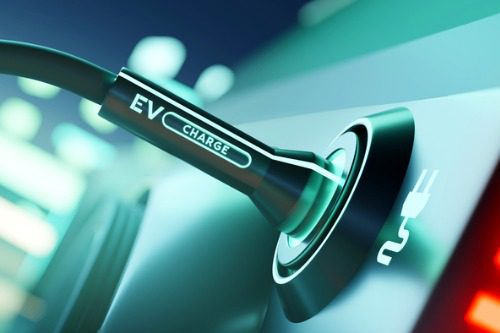 There are nearly 34,000 public charging points at more than 20,000 locations in the UKThe government has set a target of at least 300,000 charging points by 2030Aviva's new product is aimed at installers and operators
Aviva has reaffirmed its commitment to sustainability by launching one of the UK's first standalone insurance products covering electric vehicle (EV) charging points.
As the UK sees a boom in the installation of chargers, the insurer is responding to demand from brokers for a specialist all risks policy for both installers and operators.
EV charging points are an increasingly common sight at motorway service stations, in public and private car parks, on garage forecourts and in on-street parking bays.
At the end of August, there were nearly 34,000 public charging points across the UK in more than 20,000 locations, a 34% increase on the August 2021.
There are currently more than 940,000 plug-in cars registered in the UK. The sale of new cars and vans with petrol and diesel enginees is set to be banned from 2030, and the government has set a target to increase the number of public charging points to at least 300,000 by the same date in a bid to boost the take-up of EVs.
The insurer is now offering Erection All Risks (EAR) and Operational All Risks (OAR) cover for EV chargers on a standalone basis. The product is aimed at customers including contractors, car park operators, local authorities, asset managers and forecourt operators, with cover applicable for everything from a single charger to an entire network.
It will cover risks including fire, flooding, malicious damage, accidental / impact damage and breakdown.
Risk management assessments and inspections covering electrical integrity and safety are also offered through Aviva's specialist partner Bureau Veritas.
Ahmad Raja, Aviva's UK Regional Manager, Engineering, Construction and Renewable Energy, said: "More and more people are discovering the environmental and economic benefits of driving an electric vehicle and the number on our roads is growing daily.
"Of course, EVs need charging points and with government targets and investment in place to encourage this, we are really seeing this sector take off.
"This is an exciting, fast-evolving area and it's critical that insurance keeps pace. Brokers have been coming to us on behalf of their clients, asking for a standalone product specifically covering EV charging points.
"We're delighted we can now offer them just that, offering a high level of cover and customer support to give installers and operators the peace of mind they need as they push forward with technology which has the potential to transform all our lives."
Aviva is the first major insurance company in the world to target Net Zero carbon emissions by 2040 and is a leading insurer of EVs. It has also committed to transition its entire fleet to EVs by 2025 and install charging at core points."
Authored by Aviva