Best Cyber Insurance Providers in Australia | 5-Star Cyber 2023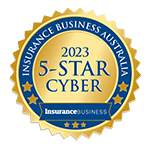 Jump to winners | Jump to methodology
Cutting-edge coverage
Thousands of brokers across Australia gave their professional views to determine the 2023 Insurance Business 5-Star Cyber winners – the best cyber insurance providers in the country.
Meena Wahi, company director at Cyber Data-Risk Managers, underlines how important this sector has become due to the fragmented nature of IT supply chains, making cyber providers vital to their clients.
"Let's say businesses are not implementing proper security controls and they have an incident," she says. "If the cyber insurance industry can get a better view on what cyber security your business is implementing, there would be more confidence around claims and there would be more guarantee that the claims would be paid."
"Even though cyber insurance is really tech-heavy, the human element is still so incredibly important to help people put their minds at ease when they really need it the most"

Jenny WhitbyATC Insurance Solutions
The increasing severity of ransomware claims has led to a period of hardening – reducing capacity while driving up premiums and underwriting requirements, according to Philippa Davis, international cyber team leader at 5-Star winner CFC Underwriting.
"Despite recognising cyber risk as a significant exposure to their business continuity – and high-profile events such as the Medibank and Optus breaches occurring – penetration rates in Australia are still incredibly low: around 15%–20% for SMEs," says Davis. "Benchmark that against the fact that 98% of Australia's 2.6 million businesses are SMEs, and it shows how much more opportunity there still is for brokers."
Competitive differentiators and metrics
CFC Underwriting targets everyone from micro-SMEs to large corporations. The firm's flagship policy, Cyber Private Enterprise (CPE), protects against threats of the digital age, providing coverage for incident response costs, cybercrime, system damage, business interruption, network security, privacy liability, media liability, and technology errors and omissions.
Some of the key features of CPE include:
building a $650 million cyber portfolio comprising over 80,000 policyholders worldwide

 
being the largest standalone cyber insurer in Australia with more than 8,000 business clients

 
offering the first fully integrated start-to-finish in-house claims solution in Australia

 
winning Cyber Insurer of the Year at Zywave's 2023 Cyber Risk Awards
Fellow winner ATC Insurance Solutions favours a different strategy as its products are geared towards the SME market. The company has focused on facilitating the process with an online portal that generates quotes quickly.
"We have really strong products including all the buzzwords that you hear at the moment – contingent business interruption, crypto jacking – all that good stuff is wrapped up in there, suited to smaller clients for competitive rates," says national cyber manager Jenny Whitby.
ATC also offers free firewalls and antivirus software to all cyber insurance clients.
"It's business grade, so it's not just the stuff you can download yourself from the internet," Whitby adds.
Sami Sulaiman, managing director of fellow winner Carrolls Insurance, stresses how his firm provides value for money.
"We provide a best-in-class cyber product, which has been designed to give customers really good coverage for a fair premium. As our policy is transacted online through our portal, it is easy for brokers to get quotes and we don't ask for proposal forms," he says. "Our claims service has been tried and tested and the incident response is key to our product proposition."
Sulaiman is confident of growth for Carrolls and the other leaders in the sector.
He adds, "The cyber insurance market is still very much in its infancy and businesses are still not totally on board with buying the cover, most likely because they still don't believe they have much cyber risk. This will change in the future as we see more and more cyber awareness in the media and businesses face real-life claims."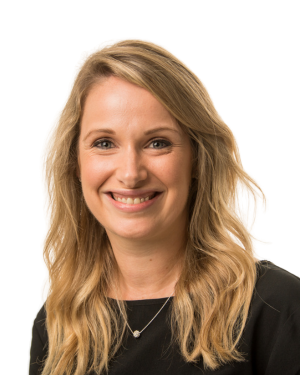 "[Through notifying customers], our cyber threat analysis team has supported them in preventing over 12,000 attacks since their inception"

Philippa DavisCFC Underwriting
Pillars of 5-Star cyber insurance
The 5-Star Cyber survey provides insight into brokers' thoughts on what is most important to them and ultimately to their clients. The results are shown below.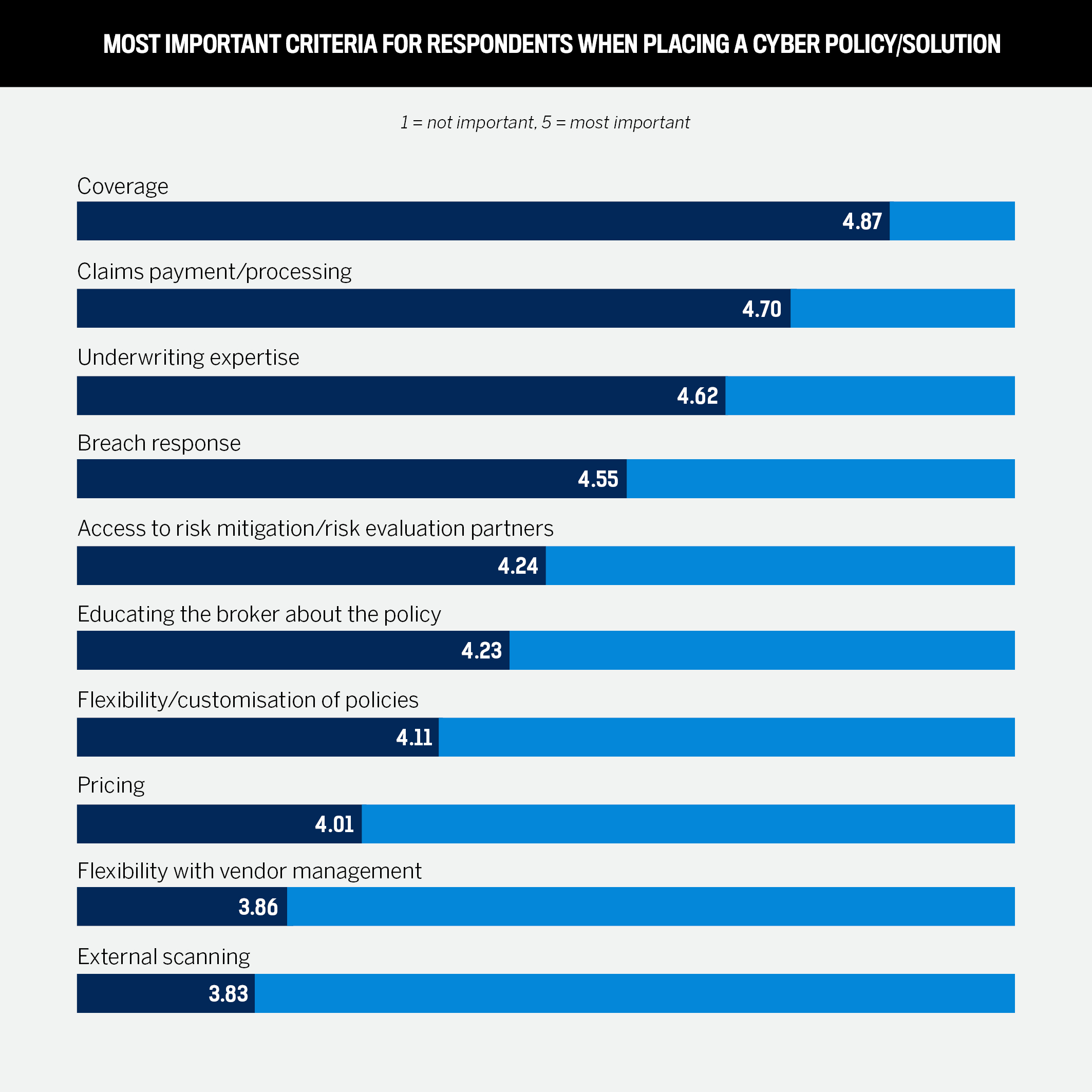 Davis offers her analysis of the key differentiating factors according to the nation's brokers.
Coverage: "The 'product' ultimately encompasses more than just what is written in the policy wording – experience, claims and incident response, and pro-active risk management services all form an essential part of the overall cyber proposition."

 
Claims payment/process: "These can be incredibly stressful scenarios for any policyholder, and you want to make sure that the claims-handling process is as smooth as possible."

 
Underwriting expertise: "As with claims handling, underwriting experience and expertise in a young market like cyber is invaluable."

 
Breach response: "Incident response is an absolutely crucial element to any cyber policy. If your business suffers a cyber attack and you can't access your systems or data, who are you going to call to help you get back up and running?"

 
Access to risk mitigation and risk evaluation partners: "We've started to see cyber insurance transition from being a purely reactive product and service to one that is proactively looking to help prevent claims from happening."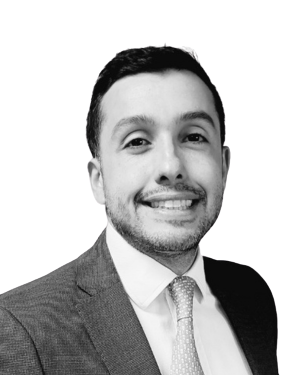 "We provide a best-in-class cyber product which has been designed to give customers really good coverage for a fair premium"

Sami SulaimanCarrolls Insurance
Whitby emphasises how ATC stands out with its breach response.
"Even though cyber insurance is really tech-heavy, the human element is still so incredibly important to help people put their minds at ease when they really need it the most," she explains. "When a building is burning down, it's very obvious what's happening, and we know what we need to do to fix that, and we know that we can rebuild the roof. Whereas when it comes to a cyber incident, people often don't have a clue what's going on and they feel helpless from that perspective."
She also offers an insight into how ATC helps clients overcome resistance to the product.
"Clients are still quite reluctant to purchase cyber insurance, so it's really important for us as underwriters to help our broker partners train and talk to them about how to best explain the policies and the product to their clients," she says.
This is backed up by industry expert Mahi, who highlights the broker education issue as a key component for any 5-Star Cyber provider to offer.
"Brokers do not understand cyber insurance," she says. "So, they are not able to explain the proper coverage and there's a gap in the market."
And, perhaps, the added expense is acting as a detriment.
"Some clients are recognising their exposures and knowing that they need to buy this now fairly expensive product, but others are still like, well, 'no,'" says Whitby.
5-Star winners embrace emerging technologies
Recently bogged down with filling out huge application forms during the hard market, brokers are interested in leveraging advanced technologies to smooth out the underwriting process, according to Davis. The firm rolled out a Connect platform to brokers that only needs a client's website to gather structured data and generate infinite variations of bindable quotes.
Other areas of focus include claims handling and risk management. CFC's tools can scan portfolios for vulnerabilities and create "claims intelligence" to spot potential risks.
"Away from purely insurance-based concerns, the rise of AI and its potential for enabling highly sophisticated scams in the digital sphere will certainly help to focus minds around the threat of cybercrime and help to highlight the value of cyber insurance all the more," adds Davis.
Meanwhile, Whitby says ATC is concerned with the Internet of Things – essentially consumer and professional products such as toasters, refrigerators and tools connected to the Internet. Other concerns include zero-day exploits, computer hacks and especially risks associated with software patch delays.  
"Most likely, the use of AI and the ongoing digitisation of products are the major trends," says Carrolls' Sulaiman. "It is important for brokers and markets to stay one step ahead of what is going on to make the most of any opportunities."
Meanwhile, what lies ahead in the near future?
"I think we'll see cyber insurance becoming compulsory," says Wahi. "And we'll see cyber insurance will have connections with cyber security."

AIG
CFC Underwriting
Chubb
DUAL
ProRisk
To select the best cyber insurers for 2023, Insurance Business Australia enlisted some of the industry's top experts. During a 15-week process, the research team conducted one-on-one interviews with specialist brokers and surveyed thousands more within IB's network to have a keen understanding of what insurance professionals thought of current market offerings.
Brokers were first quizzed on what features they thought were most important in a cyber insurance policy, and then asked how the insurers they dealt with rated those attributes.  

 

Insurers were measured on coverage, flexibility, ability to handle claims, pricing and, most importantly, the strength of the individual products they provide.