Best of Artemis, week ending December 4th 2022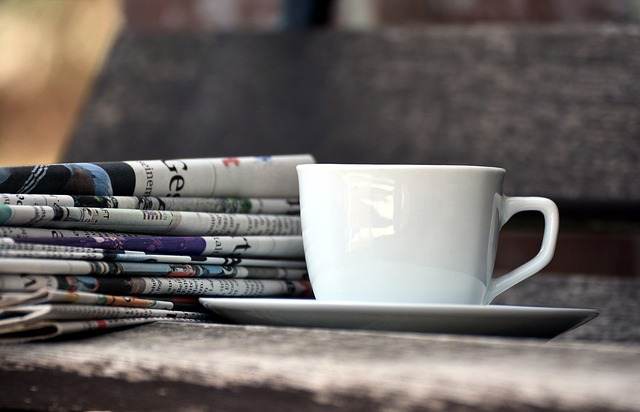 Here are the ten most popular news articles, week ending December 4th 2022, covering catastrophe bonds, ILS, reinsurance capital and related risk transfer topics. To ensure you never miss a thing subscribe to the weekly Artemis email newsletter updates or get our email alerts for every article we publish.

Ten most read articles on Artemis.bm, week ending December 4th 2022:
Industry loss warranty (ILW) rates-on-line head for all time highs
In the wake of hurricane Ian, the industry loss warranty (ILW) market faces its share of losses, which, alongside broader issues impacting reinsurance and retrocession capital availability, means ILW rates-on-line are now heading for all time highs, according to our sources.
ILS NYC 2023: Announcing our second wave of expert speakers
We announced the second wave of expert speakers who will be joining us at our next insurance-linked securities (ILS) conference, Artemis ILS NYC 2023 on February 10th in New York City. Please register soon to guarantee your place at the conference.
Florida's DeSantis calls for reinsurance bridge to a functioning property insurance market
With another Special Session of the Florida legislative set for later this month, Governor of the state Ron DeSantis has been outspoken on two key issues, one being reinsurance capital supply, the other the insurer of last resort Florida Citizens.
Reinsurance passes hurricane Ian test, but must demonstrate profits: Goldman Sachs
Analysts at Goldman Sachs have said that they believe the reinsurance and London market re/insurance names they follow have passed the test set by hurricane Ian, with evidence of the improved rating environment showing in the fact the storm only proved to be an earnings event for the industry.
Aon reshuffles APAC Reinsurance Solutions leadership
Broking giant Aon has announced a reshuffle of some key Asia Pacific leadership positions within its Reinsurance Solutions division.
Power shifts to property reinsurance & retro sellers
The balance-of-power in the global reinsurance and retrocession market is shifting towards sellers of protection, over buyers, with rate hardening now potentially set to "accelerate" through 2023, according to analysts at investment bank Berenberg.
Liberty Mutual targets $125m Mystic Re IV 2023-1 cat bond issuance
Liberty Mutual, the U.S. primary insurance giant and global reinsurance player, has returned to the catastrophe bond market in search of $125 million or more in collateralized reinsurance against peak peril events, with a Mystic Re IV Ltd. (Series 2023-1) transaction.
Climate variability to drive hurricane risk, demand for ILS capital: Twelve Capital & Reask
Climate variability is expected to drive US hurricane landfall risk premia higher, resulting in an increasing demand for insurance-linked securities (ILS) capital, according to a new paper from Twelve Capital and Reask.
Aeolus seen well-positioned, as product restructure softens Ian impact
According to market sources, Aeolus Capital Management is expected to be able to provide a significant degree of continuity to its clients at the upcoming reinsurance renewals and throughout 2023.
Higher-risk ILS strategies average ~17% loss from hurricane Ian: Frontier Advisors
Higher-risk focused insurance-linked securities (ILS) fund strategies appear to be averaging losses around the 17% mark after hurricane Ian, according to a report from Frontier Advisors.
This is not every article published on Artemis during the last week, just the most popular among our readers over the last seven days. There were 31 new articles published in the last week. To ensure you always stay up to date with Artemis and never miss a story subscribe to our weekly email newsletter which is delivered every Wednesday.
View the current breakdown of the ILS market in our range of charts, allowing you to analyse cat bond issuance.
Check out the assets under management of the ILS fund market with our ILS investment manager directory.
Get listed in our MarketView directory of professionals.