Canada's 10 largest insurance companies ranked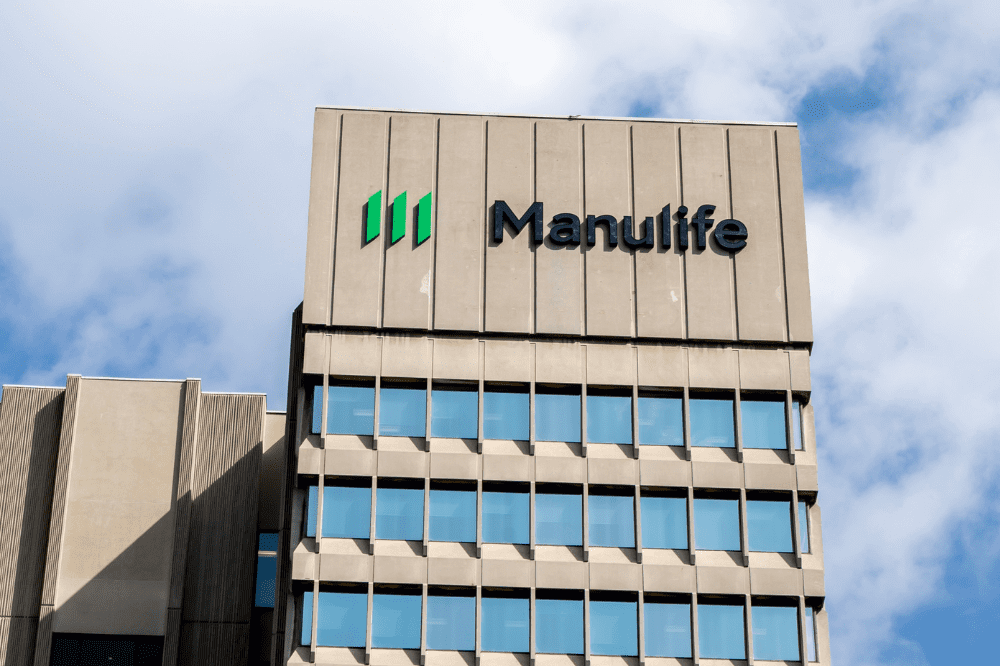 Read more: Revealed – world's largest insurance companies
A separate report from Deloitte shared a similar outlook, predicting "strong growth" for Canada's insurance industry throughout the year.
The accounting giant surveyed about 80 insurers across the country split evenly between specialists in the property and casualty (P&C) and life and health (L&H) segments and found that while companies expected "the pandemic and its impacts to continue for some time," many were optimistic of a gradual recovery in 2022.
"The P&C insurers believe that premiums will increase as part of a broader business recovery and more people will return physically to their work environments, while L&H insurers say that heightened consumer awareness around COVID-19-related risks will increase demand for their products and services," Deloitte wrote in the report.
The firm added that both groups identified key trends that will shape the industry this year, including continued investments in digital technology, mergers and acquisitions (M&A) in the insurtech space, greater customization of products, increased attention on creating and meeting environmental, social, and governance (ESG) goals, and challenges in attracting top talent, especially in IT and cybersecurity.
But despite the positive prediction, the report cautioned that there are "challenges that insurers should keep top of mind."
"[A]t the conclusion of 2021, 77% of insurance company leaders expected inflation to increase in 2022 and 85% anticipated higher interest rates," the study noted. "Given the current interest rate environment, insurers will need to continually review their cost of settling claims to optimize pricing and profitability relative to changing market conditions."
Read more: Global insurance industry could hit new high in 2022
Revealed – Canada's 10 largest insurance companies
The nation's 10 biggest insurers hold combined assets of more than $2.6 trillion in 2021, up almost 8% from the previous year. Of these, slightly over $2 trillion belong to the top five companies. These insurance providers also wrote almost four-fifths of all premiums from the ranked firms.
Here are the 10 leading insurance companies in Canada based on Insurance Business' research. The insurers are arranged by total assets as stated in their 2021 annual reports. The list also includes their gross written premiums (GWP) during the period.
Total assets: $917.6 billion

Gross written premiums: $44.3 billion
Manulife Financial Corporation provides financial advice, insurance, and wealth and asset management solutions for individuals, groups, and institutions through its offices in Canada, Asia, and Europe, and primarily as John Hancock in the US.
At the end of 2021, the insurance giant employed more than 38,000 staff, 119,000 agents, and thousands of distribution partners, and served over 33 million customers. It also held $1.4 trillion in assets under management and administration, including total invested assets of $400 billion and segregated funds net assets also worth $400 billion. The firm likewise paid out $31.8 billion to its customers.
While the company's GWP jumped 7% from $41.4 billion in 2020, this still trailed that of the list's second-placer Great-West Lifeco, which wrote the most premiums during the financial year.
Read more: Revealed – Canada's 10 largest life insurance providers in 2022
2. Great-West Lifeco
Total assets: $630.5 billion

Gross written premiums: $57.4 billion
A subsidiary of investment giant Power Financial Corporation, Great-West Lifeco Inc offers a wide range of life and health insurance products, retirement and investment services, wealth management, and reinsurance solutions. It boasts a workforce of more than 28,000 staff, serving over 33 million clients in Canada, the US, and Europe.
Great-West Lifeco had the highest GWP among ranked companies at about $57.4 billion, a more than 20% rise from $47.7 billion in 2020. The firm's total assets also jumped 5% during the period. As of March 2022, its total assets under management (AUM) were worth $954 billion while assets under administration (AUA) have topped $2.19 trillion.
Total assets: $397.1 billion

Gross written premiums: $11.6 billion
Desjardins Group is a Canadian financial services cooperative and the largest federation of credit unions (caisses populaires) in North America. The company also has the largest regional presence of any financial institution in Québec and has a strong presence in Ontario, with 215 local caisses, 782 points of service, 76 business centres, and 1,679 ATMs spread across the two provinces.
To date, Desjardins has around 53,800 employees, including 2,517 directors, and more than 7.5 million members and clients. The insurer's total assets rose 9.7% from $362 billion in 2020 while GWP climbed almost 14% from $10.4 billion.
4. Sun Life Financial
Total assets: $345.4 billion

Gross written premiums: $25.5 billion
Sun Life Financial is the third largest life insurer in Canada and one of the largest life insurance providers globally, with operations in 26 countries, including the US, the UK, Ireland, Australia, Hong Kong, Japan, and Singapore. It provides a range of insurance and asset management services. Among these are life, health, disability, critical illness, dental and long-term care, and business owners' coverage, savings and retirement income plans, mutual and segregated funds, and brokerage services.
Sun Life's total assets increased almost 7% in the 2021 financial year. GWP, however, dipped 2.7% from $26.2 billion in 2020.
5. Fairfax Financial
Total assets: $111.5 billion

Gross written premiums: $23.9 billion
Fairfax Financial Holdings Limited is a holding company operating through several subsidiaries, including Allied World, Brit Group, Odyssey Group, Northbridge Financial, and Zenith National. It offers a wide range of P&C insurance, reinsurance, and investment services. The firm employs around 39,000 workers. Last year, the firm's total assets rose 17% from $95.3 billion in 2020. GWP likewise jumped from $19.1 billion – a 25% spike.
Read more: The world's 50 largest reinsurance companies
6. iA Financial
Total assets: $94.7 billion

Gross written premiums: $14.2 billion
iA Financial Corporation Inc, the holding company of iA Financial Group, is among the largest insurance and wealth management providers in the country, servicing more than four million clients, including individuals, SMEs, and large companies. The firm offers life, auto, home, travel, critical illness, accidental death, disability, and group insurance. Its portfolio also includes annuities, retirement plans, savings products, car and mortgage loans, segregated and mutual funds, securities, investment advice, and private wealth management.
iA Financial has around 7,000 employees. Its total assets grew 9.5% in 2021 from $86.5 billion in the previous year. GWP likewise increased 17.3% from $12.1 billion.
7. Intact
Total assets: $66.3 billion

Gross written premiums: $18 billion
Intact Financial Corporation is the largest provider of P&C insurance in Canada, and is also a major provider of specialty insurance in North America. The company services more than six million personal, business, public sector, and institutional clients through offices in Canada, the US, the UK, and Ireland. In 2021, total premiums rose almost 50% and GWP almost doubled from $12.1 billion and $35.1 billion, respectively, in the previous year. Intact employs more than 26,000 personnel.
8. La Capitale (Beneva)
Total assets: $26.8 billion

Gross written premiums: $6.6 billion
La Capitale Financial Group Inc. provides insurance products and financial services in Québec. Its subsidiary, La Capitale General Insurance, ranked among the largest insurers in the province with more than 900 offices and 600,000 staff members. In mid-2020, the merging of La Capitale and SSQ Insurance paved the way for the establishment of Beneva. SSQ will become Beneva in 2023. La Capitale's total assets grew 7.2% in 2021 while GWP also rose 10% from $6 billion in 2020.
Total assets: $26.8 billion

Gross written premiums: $1.2 billion
Empire Life Insurance Company is an insurance and investment firm. On the insurance side, Empire Life offers life insurance, critical illness insurance, and group benefits. The company is a subsidiary of E-L Financial Corporation Limited, which trades on the Toronto Stock Exchange, and manages over $19.6 billion in assets for more than 600,000 customers.
Empire Life also has its own subsidiary, called Empire Life Investments Inc. (ELII), which offers a family of mutual funds and is a discretionary investment manager and advisor of Empire Life segregated funds. The firm's total assets increased almost 8% from $24.9 billion in 2020 while written premiums jumped from $1.1 billion.
Read more: These are the top 10 property/casualty insurance companies in Canada
10. Co-operators
Total assets: $20.6 billion

Gross written premiums: $1 billion
The Co-operators Group Limited is one of Canada's largest multi-line insurance companies, serving more than 240 credit unions with an estimated six million members. The insurance cooperative provides home, auto, life, health, farm, travel, group, and business policies. It has a portfolio of investment solutions, including annuities, tax-free savings accounts (TFSA), registered retirement savings plans (RSSP), registered education savings plans (RESP), and segregated and mutual funds. The firm also offers brokerage services and institutional asset management. In 2021, the company's total assets grew 9% from $18.9 billion in the previous year. Its GWP also went up 17% from $988 million.