Canopius leader: Why I'm an underwriter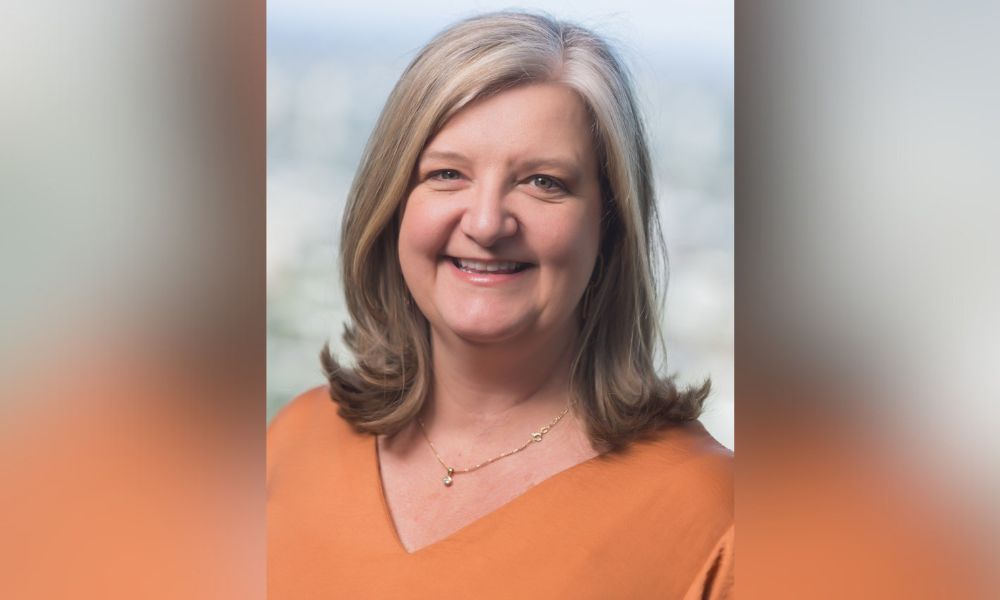 Canopius leader: Why I'm an underwriter | Insurance Business Australia
Insurance News
Canopius leader: Why I'm an underwriter
"Lightning does strike twice"
Insurance News
By
Daniel Wood
"Lightning does strike twice," said Jeanene Hill (pictured above). She was explaining the importance of geographical location to answer a question from Insurance Business about what skills it takes to be a good underwriter.
Hill is head of coverholder and delegated authority Asia-Pacific for Canopius Group, the global specialty insurer. She is also a director on the Underwriting Agencies Council (UAC) board.
"I currently wear a number of different hats," said Sydney-based Hill.
Those hats include oversight of all her firm's delegated business in the region across all classes of business. She also underwrites the property portfolio in Australia and manages a team of two underwriters and also the local head of delegated authority.
"I'm formally mentoring two people, one in the UK and one locally, and the rest of my time is done solving problems that pop up every now and then," said Hill.
"I was bored out of my brain enough to move into underwriting"
Her industry career started about three decades ago.
"Like most people, I fell into it," said Hill. "After business college I applied for a data entry job in a reinsurance company and within six months of taking on that I was bored out of my brain enough to move into underwriting."
She started in the property division processing closings for premium and claims.
"Luckily for me, a lady in the treaty team had resigned and they gave me her job which was fantastic," said Hill.
The role covered the property, marine and casualty insurance lines.
"So I got a great exposure to a number of different classes at an early age," she said.
From London to Las Vegas
IB asked Hill what she likes so much about being an underwriter?
"I find my work very rewarding," she said. "The technical side allows me to use my brain and I absolutely love meeting people, creating relationships with the clients and trying to understand what inspires them."
She's also very positive about what she sees as the industry's societal role.
"I also believe that insurance plays a huge part in society and particularly after catastrophes where we are giving back people the ability to rebuild their homes," said Hill.
The underwriting jobs she's had over the years, she said, have never bored her.
"The insurance industry has allowed me to travel the world and wear many hats and even at this point in time, at the age of 52, I'm still learning and growing – I've never stopped," said Hill.
Her insurance adventures have taken her from London to Las Vegas.
"We did an underwriting conference in Las Vegas once and I hadn't really travelled much at that stage, it was one of my first overseas business trips," said Hill. "I've always loved visiting Lloyd's because it really does remind you of how old and how long insurance – and particularly Lloyd's – has been around."
Today, underwriting is a "team event"
She says technical ability is top of her list for the qualities needed to be a successful underwriter.
"But I think what people need to understand is that underwriting today is not just a single person like it was 20 years ago," said Hill. "Today, we have actuaries involved, we have cat modellers, we have capital modelling, depending on the size of the deal."
She said this is one of the big changes during her career – underwriting a risk is now a "team event."
"I think what makes a good underwriter is the ability to assess risks effectively based on limited information, or on the information that you have available at the moment," Hill said. "It's understanding the geographical location that you work in because lightning does strike twice."
She said it may not be in exactly the same spot but it's likely to be nearby.
"I think it's about understanding the whole of a portfolio and the implications of what writing one individual risk can have on that portfolio," said Hill. "I think sometimes people are very focused on the risk that they've got in front of them rather than thinking portfolio wide."
Consistent pricing is also important, she said, and knowing the cycle of the current market.
"You have to have good negotiation skills, good relationships and confidence in your decisions," said Hill.
Very high service standards and an ability to think "outside the square" are also integral, she said.
Are you an underwriter? What's one thing you like about your job? Please tell us below
Related Stories
Keep up with the latest news and events
Join our mailing list, it's free!