Cat market could double by 2040: SCOR CEO Léger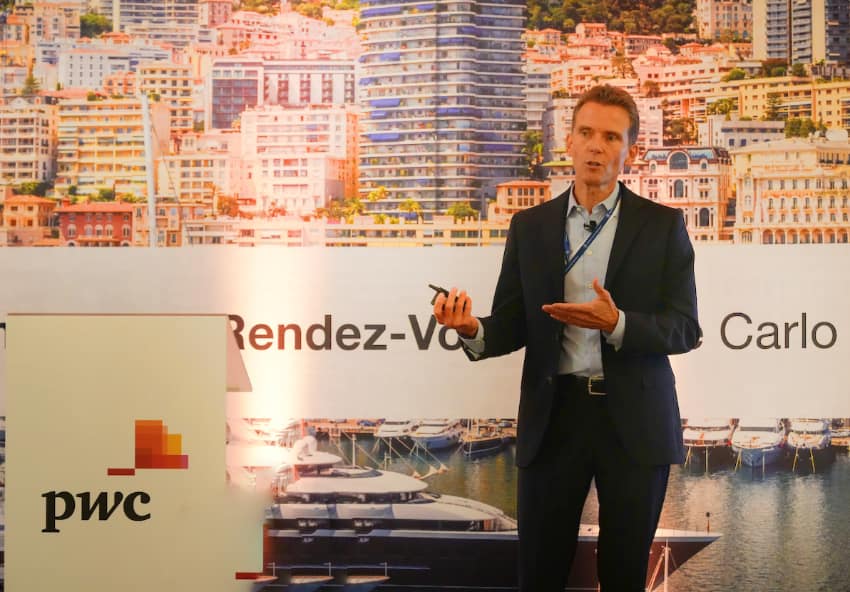 The market for catastrophe risks could double by 2040, with continued growth expected over the coming years, according to SCOR CEO Thierry Léger, but he also cautioned that the industry must work to address the current insurability challenge, especially in relation to climate change.

Thierry Léger, the new CEO of global reinsurance firm SCOR, was speaking this morning at the Monte Carlo Rendez-Vous event, during a breakfast briefing event hosted by PwC.
He explained the insurability challenge, that affects numerous lines of business and is making coverage harder to provide, but insisted there are solutions the industry can provide and that in many cases this is also the opportunity for insurers and reinsurers over the coming years.
"We are now in a world marked by climate change. I remember that some companies already in the '90s reported on climate change, and that it would impact the society," Léger said.
Adding that, "When you go back to the 90s, you will find that there was no reaction to these reports. Nobody really believed in it, it was far too early.
"For whatever reason, actually climate change surprised us, the last five years it came in unprecedented heaviness to hit the insurance and reinsurance industry. So climate change is a huge challenge."
He went on to say that, "If I go on the to gap created by climate change, it has led the whole industry to reduce its capital to the space, so it was on one hand depleted by five, six years of unprecedented amounts of claims, putting pressure on balance sheets and reducing the capital available. But there was also fear coming into play.
"So, two years back and people ask me, so what does it need, hat are the ingredients of a hard market? I said it needs fear. Only fear is driving this, because when there's enough fear, capital is actually pulling out of a particular market and after all these events and the secondary events, you will remember the secondary peril story that started to emerge more and more two, three years ago, started to really impact the confidence of many investors. You can see what it did, it very quickly depleted capital and this demand gap came in."
Adding, "We have seen unprecedented impacts of climate change, coming mainly through the impacts of the secondary perils."
He then explained how climate change is exacerbating the industry impacts from secondary perils, driving an insurability challenge.
"You can see that secondaries, so those are the perils most impacted by climate change are increasing and it's getting more and more difficult actually, to find coverage in that space and even insurance companies start to take action by un-insuring people that have been insured before. So buildings that are in wildfire areas, buildings that are in flood areas, are increasingly becoming uninsurable, and it's a real debate how to actually make that insurable again, it's definitely a humongous task," Léger said.
Before going on to explain the opportunity side of the equation, with significant growth of the property catastrophe reinsurance market expected by the SCOR CEO.
"I believe that the cat market is a 5% to 10% growth opportunity over the years. I think it's an area that could double by 2040," Léger explained.
Adding, "But also here, we have a huge opportunity and we have a huge challenge, as a industry, to actually keep the insurability of risk, to ideally close the protection gaps that exist."
The SCOR CEO told the assembled audience of the PwC briefing in Monte Carlo this morning, "The insurability challenge is greater today than ever before. We're in a world marked by polarisation, climate change, geopolitical and macroeconomic tensions and of course, increasing digitisation. This creates challenges and we need to turn them into opportunities and solutions."
But he also highlighted a recent event that lays bare the industry protection gap, saying, "I'm sure our thoughts are with the victims in Morocco. The unfortunate outcome of that event would be that a huge percentage of them will be uninsured and that really shows that we have a challenge ahead of us."