Cat reinsurance saved Florida's insurers from hurricane Ian death knell: ALIRT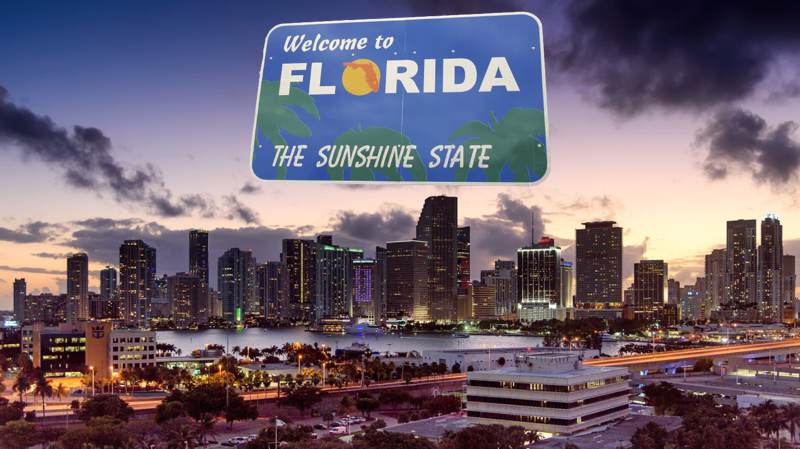 Hurricane Ian's impacts in Florida and on its property insurers could have sounded a death knell for many of them, were it not for the support they're receiving from their catastrophe reinsurance arrangements, ALIRT Insurance Research has said.

Previously, ALIRT Insurance Research's Principal David Paul explained to us that with the Florida homeowners insurance market in a precarious state even before hurricane Ian, the fallout and losses from the storm could have been "overwhelming" for some carriers.
Now, having analysed nine-month statutory filings from specialist and dedicated Florida property insurers, ALIRT concludes that reinsurance has made an enormous difference to the carriers ability to survive hurricane Ian, but the research firm also highlights that there are some that have retained really significant losses too.
Between the six and nine month filings the average increase in direct pure loss ratio reported by the Floridian carriers was 152.4%, as the effects of hurricane Ian drove enormous losses through the industry.
That increase took the average reported direct pure loss ratio after the first nine months of 2022 to 196.5%, but there is quite a range and some carriers were clearly harder hit than others.
ALIRT highlights the need to look at net pure loss ratios, as these show the effects of catastrophe reinsurance recoveries.
As you'd expect, these show a significant usage of reinsurance and in many cases an absolute reliance on it, as without the ability to reduce the direct losses down to a far more manageable net level many carriers would be in an extremely precarious position at this stage.
ALIRT explains that, across the 31 Florida focused carrier cohort it tracks, "There are nine cohort insurers whose net loss ratios approached or exceeded 100% as of the 9 month 2022 reporting period. Such a large net loss ratio, in combination with loss adjustment and expense ratios which can add, on average, an additional 40 points to the reported combined ratio, can result in sizeable operating loss and stress on a insurer's balance sheet."
These outliers, the insurers that appear to have been least able to lean on reinsurance to reduce their hurricane Ian losses to a manageable level, now stand in difficult positions in many cases, with reduced surpluses and lower statutory capital as a result.
As we reported recently Florida's personal property carriers saw their policyholder surplus decline by 23.5% by the end of the third-quarter of 2022, while their average combined ratio was very high at 147.5%.
This is reflected in ALIRT's analysis, but it also makes clear how important catastrophe reinsurance has been, as the decline in surplus could have been significantly higher across the group, absent this important protection.
"Thanks to catastrophe reinsurance coverage, Hurricane Ian did not sound a death knell for the cohort of relatively small insurers dedicated to the Florida homeowners insurance market," ALIRT explained.
While, on hurricane Ian, "Some insurers were certainly more impacted than others which has had a deleterious impact on the margins."
Adding that, "Perhaps the largest victim of Hurricane Ian is the Florida property insurance market as a whole. Reinsurers have suffered such massive losses – if current estimates are even close to correct – that rates are sure to climb sharply as of the January and, likely, June renewal cycles. That is, if reinsurance capacity is even available for some of these insurers.
"And without adequate reinsurance coverage (whether quota share or catastrophe/excess of loss), the risk of financial failure for these primary insurers rises precipitously."
Which makes meaningful progress, on the legislative front in this week's Special Session, as well as in unlocking more efficient ways to access reinsurance, plus encouraging new capital to support it, all the more important.
Florida's insurance market would struggle with less reinsurance than it had through this year's hurricane season and the effects of a storm like Ian could have been especially significant if less reinsurance protection had been in-force.
The $1 billion of taxpayer backed reinsurance to sit beneath the FHCF that is part of the Special Session Bill won't provide a very large cushion for 2023, if the private reinsurance and capital market's appetites can't be rekindled.
"After each new challenge – and Ian certainly counts as one – the market finds itself further on its back foot and politicians/legislators/regulators rush to call yet another emergency meeting of the minds. Will this latest round of negotiations in Tallahassee finally bring real reform to this market? Is there finally the political will to cut the gordian knot of 30 years of market manipulation (inadequate rates, subsidized reinsurance schemes, a competitive residual market, toleration of claims abuses over time, etc., etc.), or will we simply get more of the same?" ALIRT asks.
Closing to say, "Meanwhile the market appears to be running out of time – and insurers."
Read all of our news and analysis on the Florida insurance and reinsurance market.