Chubb enters partnership with Korean Air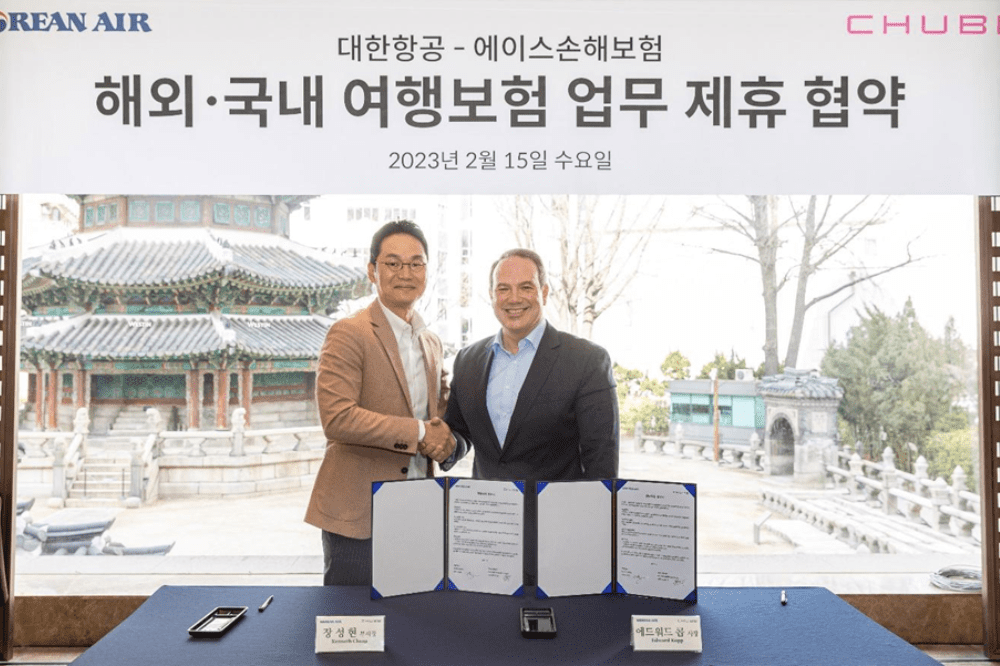 Chubb Korea has announced a partnership with Korean Air in a bid to collaborate on domestic and overseas travel insurance offerings.
The collaboration provides Korean Air passengers a degree of convenience in preparing for various risks that may occur during air travel, be it domestic or overseas. Coverage includes theft of or damage to personal property including cellphones, flight and baggage delays, and unexpected medical expenses, including those related to COVID-19.
Wide range of benefits
"We are honored to partner with Korean Air, particularly as travel confidence returns," said Edward Kopp, country president of Chubb Korea's general insurance business. "The partnership is a joint effort by both companies to allow travellers to travel abroad safely and more conveniently. Chubb in Korea will continue to provide our policyholders who are traveling abroad with peace of mind through a wide range of benefits and convenient services."
Korea-based travellers looking to avail Korean Air flight insurance can do so directly via the travel insurance icon on the Korean Air website or mobile app, both of which are available as of today. Customers can also add insurance via the booking management page after purchasing their flight tickets on either platform.
To celebrate the partnership, Chubb Korea will be holding a social media event inviting consumers to submit short poems based on the theme of "Korean Air-Chubb." The event will be held from Feb. 15 to Feb. 28 on Chubb's official Instagram page.
Earlier this month, Chubb posted its annual and Q4 results for 2022, with the CEO Evan Greenberg hailing a "strong quarter" for the Asian insurer.
Chubb's Overseas Travel Insurance has also reached market-leading brand credibility status in Korea, with the insurer receiving an award in the overseas travel insurance sector. The award was handed out during the 2023 Korea Brand Hall of Fame, presented by The Institute for Industrial Policy Studies.