Cigna NZ reveals winner of actuarial scholarship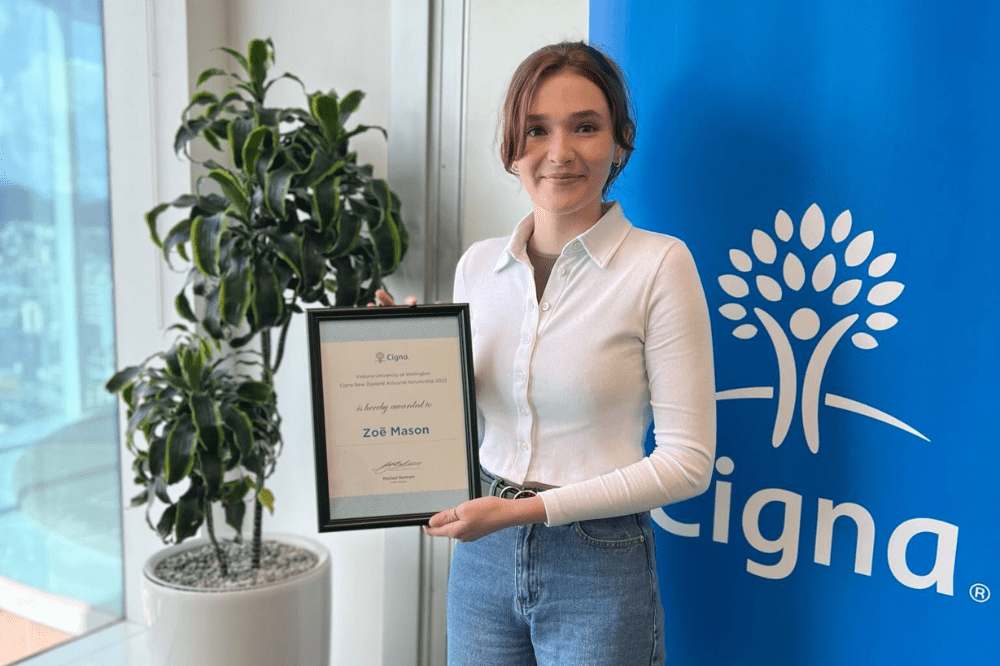 Mason, who has always had a love for numbers as well as a family history in insurance, has long had her sights set on the actuarial profession.
"When you see the world through numbers, you can quantify any risk, and that's something I've always used to navigate life," she said. "My family back home has a long history in insurance, so I've been exposed to the industry since I was really young. When I put this and my passion for numbers together, the actuarial profession felt like a natural fit for me."
Launched in 2015, the scholarship has supported seven recipients to date, helping them study for careers as actuaries or roles within the wider financial services industry. The scholarship includes $5,000 and a three-month internship at Cigna NZ during the summer of 2022-2023.
Mason was a recipient of the Wellington Tongarewa Scholarship in 2021. She was also head girl of her high school, Starr Student Tutor Centre CC, located in Benoni, South Africa.
"Actuaries are in high demand and play a crucial role assessing risks and helping formulate insurance policy for companies such as Cigna NZ," said Michael Bartram, Cigna NZ chief actuary. "As a lesser-known career option, it's important that we do all we can to encourage our young people to pursue the profession and provide opportunities to get on-the-job experience.
"I'm certainly impressed with Zoë, and the level of commitment she's already given to her study both from a distance and then moving to New Zealand. The discipline of actuarial science is always different when applied practically, so I think she will find her time with us over the summer very beneficial."