Convicted prohibited securities trader and agent face insurance fines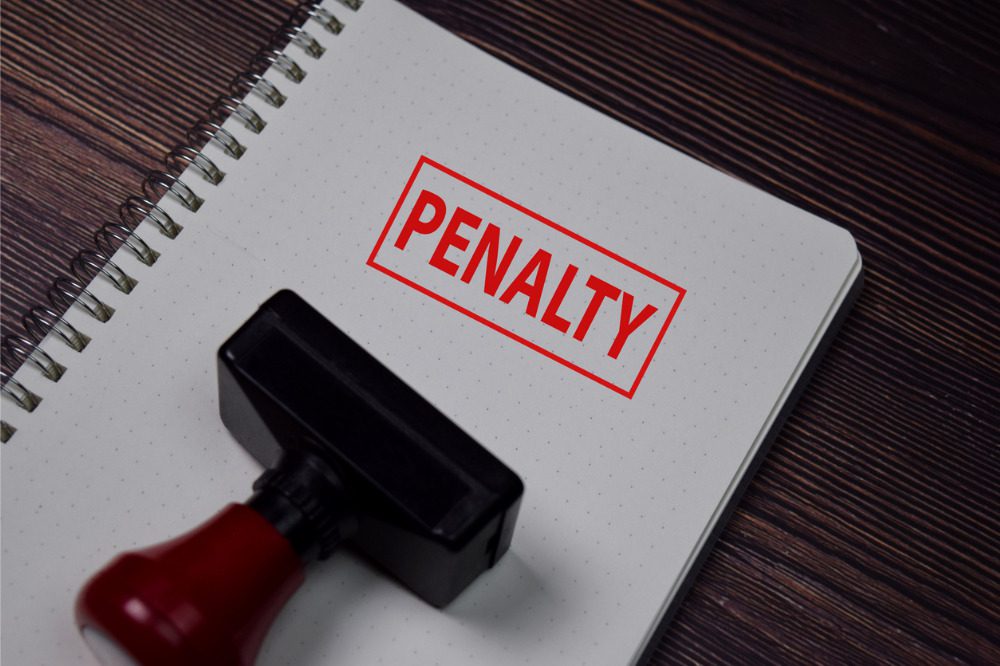 Convicted prohibited securities trader and agent face insurance fines | Insurance Business Canada
Life & Health
Convicted prohibited securities trader and agent face insurance fines
FSRA proposes penalties totalling $250,000 over "illegal" insurance scheme
Life & Health
By
Jen Frost
The Ontario insurance regulator has issued a proposal to fine ex-insurance agent Daniel Tiffin, who has a previous provincial conviction relating to securities trading; life insurance agent Yogender Jain; and Gold Standard Group for their participation in an alleged "illegal" life insurance scheme that "caused significant harm to consumers, insurers, and the licensing system". The proposed penalties total $250,000.
The alleged scheme in question ran from 2019 to early 2021 and saw licensed life insurance agents Jain and Gold Standard assist Tiffin in "engaging in unlicensed insurance business activity" in addition to indirectly compensating him for placing or negotiating life insurance. This is according to allegations made in a Financial Services Regulatory Authority of Ontario (FSRA) proposal notice dated January 25, 2023.
Jain and Gold Standard were also accused by the FSRA of having "indirectly induced and caused numerous clients to switch their policies", with associated fees having been detrimental to clients while Jain and Gold Standard benefitted from commissions, having pulled in more than $800,000 in 2019 and 2020.

Gold Standard: Three administrative penalties totalling $100,000
Jain: Four administrative penalties totalling $100,000, and the revocation of his life insurance and accident and sickness insurance agent licence
Tiffin: An administrative penalty in the amount of $50,000, and an order to immediately cease operating as an insurance agent in Ontario, to collect commissions on insurance business and otherwise engage in the business of insurance in the province
Tiffin's conviction on securities trading and the genesis of the alleged "illegal" scheme
In 2020, the Ontario Court of Appeal upheld convictions against Tiffin and his company, Tiffin Financial Corporation, for provincial offences that involved "violating a cease trade order by soliciting loans from clients in the form of promissory notes". At the time, Tiffin and the company faced a restitution order relating to $700,000 worth of loans and Tiffin was imposed with a 24-month probation order.
Following his initial 2018 conviction, life insurer Industrial Alliance (iA) had terminated its contract with Tiffin and his clients were re-assigned to other agents, according to the FSRA document.
The majority owner of Gold Standard, named only as AA, then encouraged Jain to become licensed and work with Tiffin and the business, it was alleged in the FSRA proposal notice.
"Since Tiffin's clients had already been re-assigned to other agents, agent-of-record ("AOR") changes were initiated on a contract-by-contract basis by Jain for Tiffin's former clients," according to the document.
It is alleged that Jain took over as AOR for around 40 of iA's clients whom Tiffin previously serviced. The changes took place between February 2019 and October 2020, the FSRA alleged.
Clients were told by Tiffin that he was "retiring soon" and a new agent would take over, while he would "continue providing advice", according to the FSRA allegations.
Managing general agent Hub Financial Incorporated (Hub), which later terminated the relationship in December 2020, paid the following commissions to Jain and Gold Standard in 2019 and 2020, which the FSRA said were "high" for a new agent:
Commission Type
2019
2020
Sales Commissions
$95,916.77
$661,408.01
Trailer Commissions
$1,211.35
$55,286.68
Total
$813,822.81
The majority of these commissions were said to be paid by clients who had previously been with Tiffin, and Hub paid all commissions to Jain personally until mid-November 2020 at which point it paid commissions to Gold Standard. That is according to the FSRA notice.
Allegations commissions were split with unlicensed Tiffin
An individual named as JH, who had worked with Tiffin on a contract basis from 2006 until 2022 and contacted the FSRA with information on the scheme, told the regulator that Tiffin and his business Global Demographics split commissions 50/50 with Gold Standard for his former clients, the regulator alleged.
Despite being unlicensed, Tiffin continued to meet with clients, FSRA interviews with former clients suggested. Some interviewees told the FSRA they had never met with Jain, while others identified Tiffin as the person managing their segregated funds, the regulator said.
Tiffin was "nominally" paid via professional services fees and was listed as a chief financial strategist and corporate trainer with a take home of $250 an hour, the FSRA alleged.
Gold Standard and Jain "indirectly paid compensation to Tiffin, who was not licensed, for placing or negotiating life insurance", an offence under Section 403(1), the FSRA alleged.
Client transfers and deferred sales charges
From November 2019 to December 2020, 41 clients were transferred by Jain to Canada Life from iA, collectively incurring deferred sales charges (DSCs) of just under $197,000. "Several" clients told the FSRC they were unaware of the DSCs, the regulator alleged. This was "contrary to the interests" of the clients, the FSRC alleged.
From January 2020 to April 2021, Canada Life paid over $300,000 in commissions to Jain relating to the 41 policies picked up from iA, according to the FSRA document.
Jain had invested in just three funds across the client base, according to the FSRA notice allegations. Jain was further accused of "misleading" the insurers by signing key documents when he had not met clients and unlicensed Tiffin was acting as the agent. In addition, Jain was accused of having "actively attempted" to conceal arrangements between Gold Standard and Tiffin when investigated by Hub.
Jain was also accused of having "misrepresented" his dealings to the FSRA on multiple occasions when it began looking into the case, including by saying that he had "no relationship" or "business relationship" with Tiffin and that he was not a director or officer of Gold Standard.
Insurers terminated association with the accused
iA terminated its association with Jain in February 2021 and informed the FSRA of allegations including "churning, fronting, product–client suitability issues, and a lack of cooperation with iA's investigation".
An iA spokesperson told Insurance Business: "iA Financial Group terminated its contractual relationships with Mr. Tiffin and Mr. Jain, in each case promptly after becoming aware of concerns.
"We support the steps taken by FSRA, as we share the same goals which is to ensure that consumers of financial products and services are well served, according to regulatory requirements and best industry practices."
Canada Life went on to share allegations of churning and product suitability issues with the regulator in May of that year, having terminated its contract with Jain in April. That is according to the FSRA document.
Hub and Canada Life were approached for comment.
Related Stories
Keep up with the latest news and events
Join our mailing list, it's free!