Engineered property solutions – Fuelling the renewable energy sector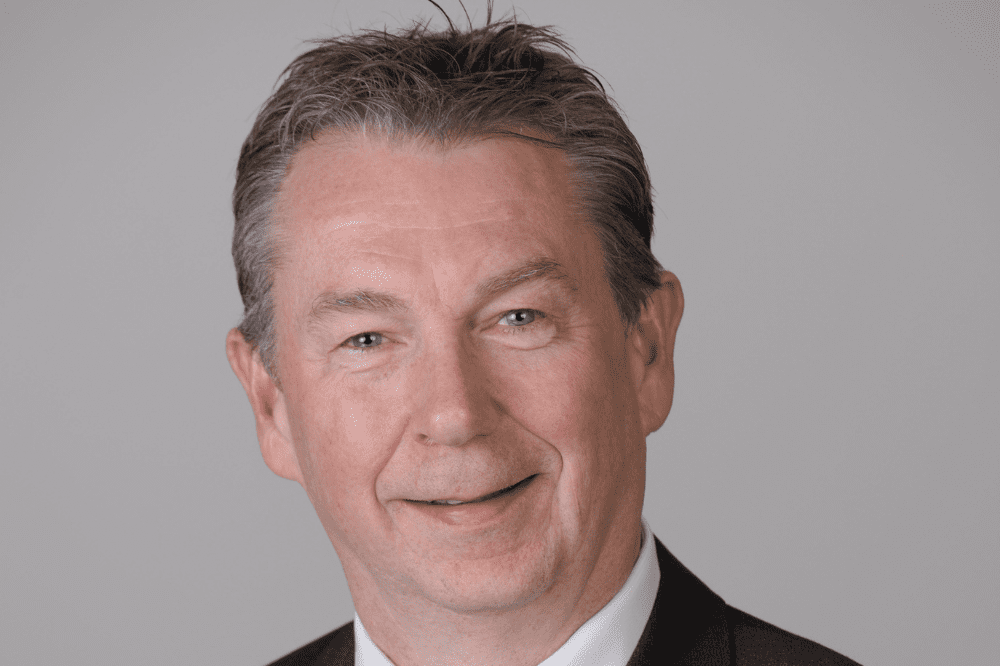 Gia Snape, of Insurance Business, sat down with Louis Vatrt, vice president of engineered property at CNA Canada, to discuss exposures to note for the renewable energy sector and other segments within the line of business.
The emergence of the renewable energy sector has created rich opportunities for Canadian power generation operators, utilities, service providers, construction contractors, engineering firms and manufacturers to name a few. Supporting this growth requires flexible insurance solutions and specialized knowledge of risk management.
But according to Louis Vatrt (pictured), vice president of Engineered Property at CNA Canada, the lingering effects of the pandemic continue to pose challenges for this sector and others.
During the pandemic, power generation operators were faced with the task of keeping their facilities operating whilst keeping their staff safe and healthy. This resulted in restricted access to facilities for many, including service providers performing predictive and preventative maintenance.
"Some of the maintenance work was postponed due to the constraints on site visitation or travel.
Overdue predictive maintenance tasks and postponed maintenance due to a shortage of parts and labour unfortunately can lead to breakdowns, which are preventable with scheduled maintenance being completed," Vatrt explained.
Business interruption exposures also stem from the lack of spare parts and unavailability of shops to do repair and maintenance work – another lingering impact of COVID-19. "It takes longer to procure parts today; some simply aren't available," Vatrt said.
"We recommend our insureds be proactive and buy parts well in advance. For example, if they schedule a turnaround in 2023, parts should be ordered now to reduce the risk of business interruption."
Inflation and rising interest rates are also adding to claims costs, which are reflecting on policyholders' premiums this year. "Increased inflation will drive exposures and the need for capacity in the market," commented Vatrt.
CNA's Engineered Property team supports a variety of renewable energy segments, including cogeneration, wind, solar, hydro, bio and geothermal. Focused on shared and layered programs for Canadian-domiciled companies that are committed to risk management, the team can underwrite complex accounts with specialized expertise, broad capabilities, and tailored coverage for your clients' unique exposures.
Protection against damages from electrical or mechanical failure is key to protecting these segments, which is why CNA offers comprehensive equipment breakdown insurance. The coverage is unique because it not only addresses equipment losses due to breakdowns, but also business interruption exposures.
How are engineered property solutions fuelling the renewable energy sector?
Ontario's 2009 Green Energy Act is aimed to reduce reliance on coal-fired plants and expand the state's use of clean energy sources such as wind, solar, biofuels and small-scale hydropower. The act ushered in more investments in renewables that have helped reshape Canada's energy landscape today.
Whether a small independent power producer or a large multinational utility, renewable energy enterprises need to reduce their risks to thrive. Whilst their primary coverages are property and equipment breakdown, CNA can also provide coverage for inland marine, business interruption, crime, commercial auto, and equipment breakdown.
Wind farms, solar and hydropower stations face unique exposures. Equipment deterioration, especially that of wind turbines, is a growing concern in the industry. "Many of the wind turbines erected years ago are reaching the end of their life and need to be re-powered, which represents an exposure for these businesses," Vatrt told Insurance Business.
Repowering projects, which involve upgrading gearboxes, generators, and blades, can be a necessary step to maintain these facilities. CNA Canada supports these projects by providing Property, Equipment Breakdown & Delay in Start Up (DSU) coverages.
Meanwhile, solar power stations in Canada are vulnerable to weather events like hail and convective storms. Hydropower stations also need specialized knowledge to manage risks from weather events and equipment breakdown.
Helping energy enterprises stay proactive is another key component of CNA's program. "Smaller clients in hydropower usually lack experience and require more guidance. Therefore, smaller hydro stations often face a higher frequency of claims," Vatrt commented.
For CNA, staying ahead of current risk trends helps their insureds identify and mitigate potential situations before they arise and pinpoint practical solutions that protect their balance sheet.
Combined with their underwriting expertise and world-class claims service, CNA's tailored insurance solutions can help businesses achieve success.
"We have a dedicated team consisting of underwriters, risk control consultants and claims handlers. This is what we focus on, and we aim to deliver the best solutions for our clients." said Vatrt.