Ep137: Richard Brindle and Dan Burrows of Fidelis – changing the structure of capital forever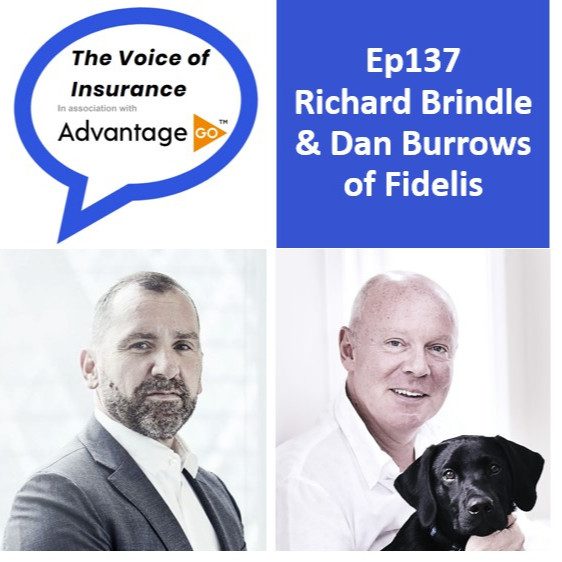 September 27, 2022
Some people seem to have things happen to them, while others make things happen.
Richard Brindle (pictured right) and Dan Burrows (pictured left) of Fidelis are in the latter category and are about to make history by becoming the first traditional balance sheet insurance company to split its underwriting and its capital into two independent entities.
It's a typically bold and fascinating move and one which throws up many questions.
Are they doing this because valuations of balance sheets are so low and those of MGAs are so high, or are their other motives for going through such a painful process?
The answers are all here.
Richard also unloads a huge amount of his insight on the state of the reinsurance and specialty markets as we head into the 1.1 renewal season. It's the toughest talk I've heard in my career and that includes the post Katrina Rita and Wilma market of 2006.
This all adds up to one of the best podcasts you'll listen to this year, or any year.
NOTES
One slip of the tongue on an acronym. SRT stands for Significant Risk Transfer not Strategic Risk Transfer.
LINKS
We thank our naming sponsor AdvantageGo:
https://www.advantagego.com/
We also thank this Episode's advertising supporter Oxbow Partners
https://oxbowpartners.com