Fidelity Life lifts the lid on full-year results and transformation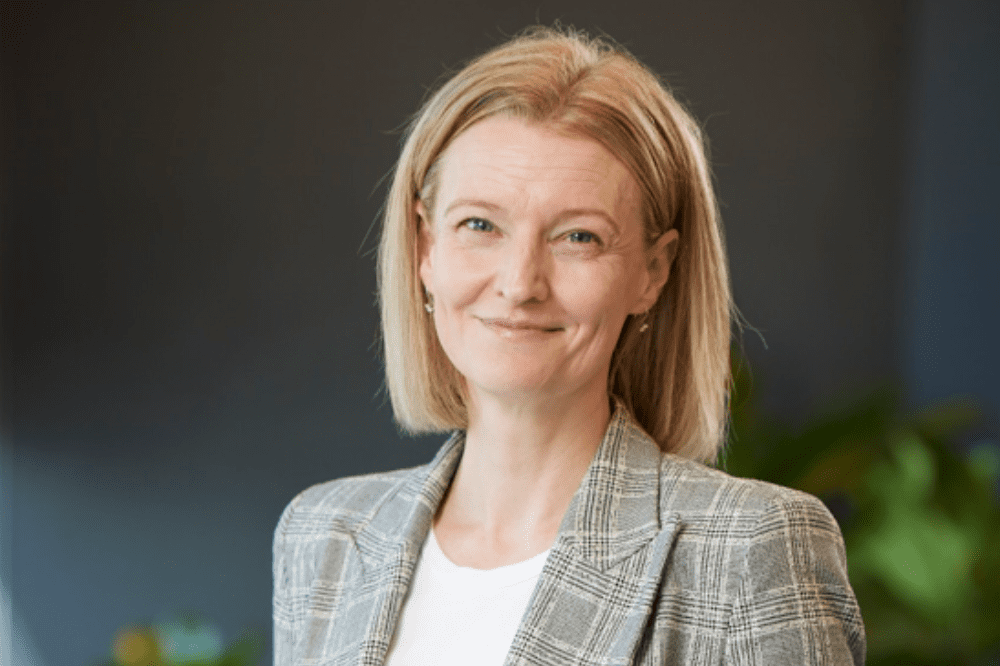 "The transformation highlight of the year was undoubtedly the completion of the Westpac Life acquisition," declared Cantell in her FY22 review. "Announced as a game-changer, completing the deal was a historic moment for the company after almost 12 months of work which involved people from almost every part of the business.
"Completion involved regulatory approval, legal and commercial settlement, and post-acquisition continuity for Westpac Life customers and people – not to mention establishing a new governance model for the renamed Fidelity Insurance business."
The arrival of Fidelity Insurance meant not only 50 new team members and 150,000 new policyholders, but also a new shareholder in the form of Ngāi Tahu Holdings.
Meanwhile, according to the CEO, Fidelity Life was managing 14 integrated transformation workstreams by the end of FY22. In line with the company's "strategy compass," changes are categorised as consumer-led, technology-enabled, community-minded, and people-focused. These include the launch of a new technology platform and the introduction of flexible working.
Read more: How do we 'demystify' the insurance claims process?
Financials-wise, here's how Fidelity Life fared in FY22:
Result
FY22
FY21
Insurance premium revenue
$338.4 million
$278.6 million
Investment income/(loss)
$(9.7 million)
$18.1 million
Claims expense
$164.6 million
$130.8 million
Net profit/(loss) after taxation
$(24 million)
$4.3 million
The insurer, however, highlighted that underlying profit in the period stood at $25.7 million.
"Like most life insurers, we report our profitability using the underlying profit measure as well as the total comprehensive income measure," explained chair Brian Blake. "This is for two reasons: firstly, the impact of interest rate (government bond rate) fluctuations can vary significantly from year to year but have a minor impact on our capital position.
"Secondly, the inclusion of one-off items such as investment opportunity, transformation, and integration expenses can make year-on-year comparisons of the statutory income statement difficult."
In Fidelity Life's case, the hit from government bond rate changes, net of hedging, amounted to $28.6 million in FY22; transformation expenses, $6.3 million; investment opportunity expenses, $5.5 million; Westpac Life integration expenses, $8.4 million; one-off tax adjustments, $0.9 million; and value of business acquired amortisation, $0.8 million.
"Setting aside these non-core items, our underlying profit rose from $22.5 million to $25.7 million off the back of a better-than-expected lapse experience and the contribution of Fidelity Insurance from March 2022," noted Blake, who believes "it's hard to find another year to compare to FY22" in Fidelity Life's recent history.  
"Our capital strength was maintained during FY22 as a result of proactive actions, and the strong capital position of the Fidelity Insurance business."
Read more: NZ insurance has a "too big to ignore" issue
Moving forward, Cantell said the focus will be on further strengthening the foundations of the business so that Fidelity Life has a strong and stable base to grow from.
"We'll also continue to bring Fidelity Life and Fidelity Insurance closer together," shared the CEO. "We're approximately halfway through an 18-month transition and integration programme which is on track for successful delivery. Ultimately, this will see our Fidelity Insurance subsidiary integrated into Fidelity Life so we're one business focused on the needs of all our customers.
"We'll keep advancing our key transformation projects, as well as developing new underwriting software, and a digital advice tool for our strategic alliance partner Westpac, to ensure our people, systems, and processes are future-fit."
Cantell went on to state: "In 2023 we'll celebrate Fidelity Life's 50th year: we'll reflect on how far we've come since 1973 and look forward to what's possible over the next 50. There's still plenty of hard mahi ahead to realise our purpose, but we're feeling confident – confident about our transformation progress, and confident about the opportunities we have in front of us to make a lasting difference to New Zealand and New Zealanders."
Since its inception, Fidelity Life has paid more than $1.4 billion in claims. Manned by around 370 people, the insurer distributes its products through a nationwide network of 1,800 financial advisers and via strategic alliance partners.