Flight cancellation chaos – airline stresses importance of coverage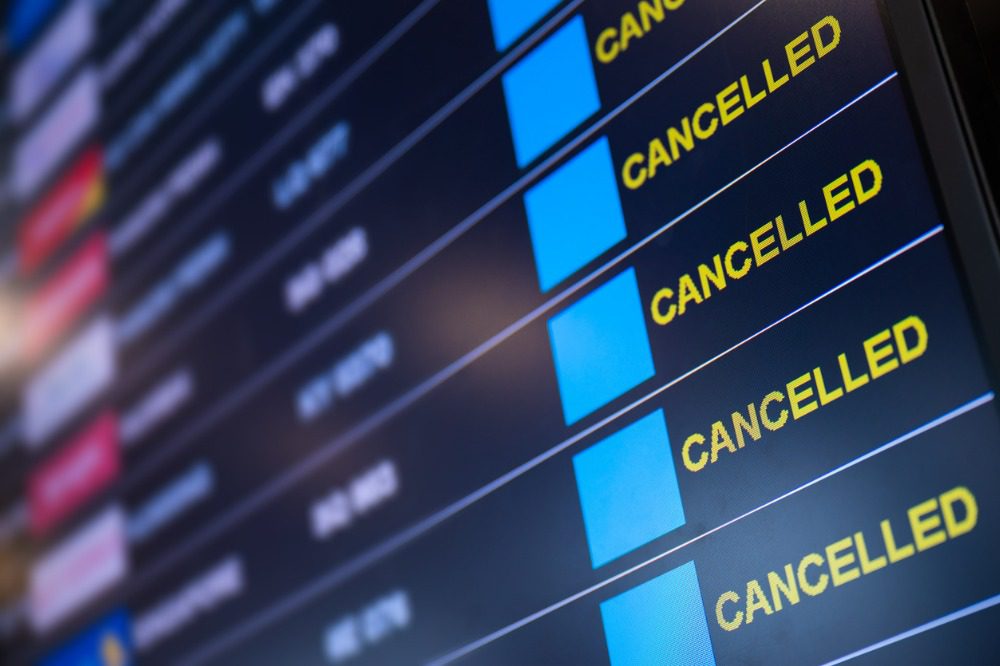 This will take Air New Zealand at least a couple of days, the NZ Herald reported.
Auckland Airport's chief customer officer Scott Tasker told the news hub that the current atmosphere echoed the early days of New Zealand's COVID-19 response, and that the worst was yet to come as airlines began to update their plans in the coming hours.
''We'd normally expect hundreds of flights to arrive and take off to take off across a normal day at Auckland Airport, so as you'd expect, it's pretty quiet in the terminals," Tasker said. "We've got more staff than passengers on deck right now and it does feel a bit like the early days of New Zealand's COVID response."
Air New Zealand is set to resume some domestic and international operations starting mid-morning tomorrow based on ongoing weather predictions.
But after cancelling a total of 509 flights, the airline was quick to assure Kiwis that its first priority is getting affected passengers moving as quickly as possible, the NZ Herald reported.
Please continue to bear with us as we navigate the disruption #CycloneGabrielle has caused 💜 With over 500 flight cancellations impacting more than 29,000 customers, we're doing everything we can to get those disrupted back into the skies as quickly as possible. (1/4) pic.twitter.com/nRr7UCT8QF

— Air New Zealand ✈️ (@FlyAirNZ) February 13, 2023
"Rebooking is well underway with around 6,500 customers left to be rebooked as of this morning," said Air New Zealand chief customer and sales officer Leanne Geraghty. "Customers are currently being rebooked onto the next available service to give them certainty they have a flight booked. Because flights are very full, some customers may receive a notification saying they won't depart for up to 20 days after their original booking. We want to assure those customers we now have teams working to get them on an earlier flight. It's our top priority."
Since the weather is something beyond the airline's control, the airline has already given customers sufficient notice and duly tried to provide accommodation for disrupted passengers. The airline does not have to reimburse costs, Consumer NZ said.
''Although this may be hard for passengers who are impacted, we don't think it's realistic to expect airlines to bear all the costs related to weather-disrupted flights," said a spokesperson from Air New Zealand. "Instead, consumers should consider whether they need travel insurance – domestic and international – so they have cover for weather-related disruptions.''
The Travel Agents' Association of New Zealand president Brent Thomas reminded passengers to study what their policy covered. 
"You can't get insurance after an event is known about," Thomas said. "I can't stress strongly enough that people should be looking to take out insurance at the time of booking not any later. Travel insurance doesn't cost any more and it gives you that cover between time of booking and time of travel."
Thomas, also House of Travel's commercial director, said his company was currently answering more than a thousand inquiries from affected customers, the NZ Herald reported.
Any thoughts on the story? Let us know in the comments below.