FMA strengthens leadership with three director appointments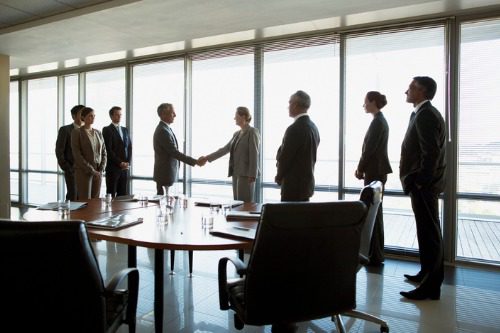 Taylor joins from The Business Banking Resolution Service (BBRS), where he assisted with its establishment. 2016 saw him joining Gibraltar Financial Services Commission as director of legal, enforcement, and policy.
Hewes started in his new directorial role in February, while Horner began his on March 1. Taylor will be joining the FMA in his new role in April and will be based in Wellington. The three new directors are part of the body's organisation redesign; earlier this week, the FMA also appointed Daniel Trinder to join its enterprise leadership team as executive director – strategy and design.
Extensive backgrounds, new responsibilities
As the new director – deposit taking, insurance, and advice, Hewes will be responsible for the oversight of deposit takers, insurance companies, and financial advisers. He previously held senior roles at AIA and Sovereign and has a post-graduate diploma in commerce from Lincoln University and a bachelor of arts from the University of Canterbury.
In his new role as director – markets, investors, and reporting, Horner will be responsible for the oversight of capital markets, investment management, auditors, and financial reporting. Prior to his career within the regulatory body, Horner was a partner for 20 years at Quigg Partners, a Wellington-based boutique law firm. He holds a master of laws from Victoria University of Wellington, as well as a bachelor of laws from the University of Canterbury.
As new directors of their respective appointments, both Hewes and Horner will report to FMA executive director for regulatory delivery Clare Bolingford.
Taylor, the newly recruited director for specialist supervision and response, will lead the eponymous specialist supervision and response area as well as taking responsibility for the functional teams comprising. He previously worked as a senior executive in financial services and competition and economic regulation in both New Zealand and overseas. Taylor has a bachelor of laws degree from the University of Canterbury and has been admitted as a barrister and solicitor in New Zealand, as well as a solicitor in England and Wales.
In his new role, Taylor will answer to FMA executive director, regulatory response and enforcement Paul Gregory.
FMA chief executive Samantha Barrass said that the body completed an extensive search in order to fill the director roles, and in the process recognise and promote internal talent.
"John and Michael both bring strong industry and regulatory experience to these key strategic positions. As leaders within the FMA they bring a strong commitment to a collaborative and solutions-focused approach to working with industry. Michael and John will be responsible for leading the FMA's frontline supervision teams to influence improved standards of conduct and disclosure across New Zealand's financial services sector," she said.
Barrass also praised Taylor as a "high-calibre appointment" for the body, as he will bring "broad regulatory knowledge and expertise to the complex cases we deal with."
What are your thoughts on this story? Please feel free to share your comments below.