Former IBC leader looks back at decades of proud service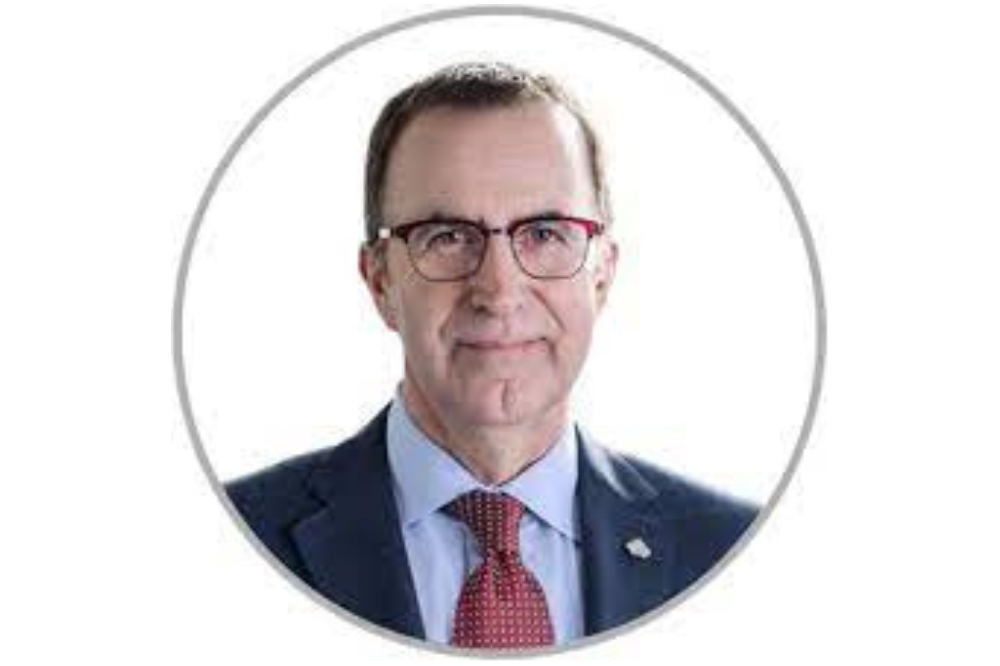 Months later, IBC revealed that it appointed Celyeste Power, the EVP of strategic initiatives and advocacy, as its new CEO. Insurance Business spoke with Power in November, who said that the bureau is "laser-focused" on helping the insurance industry overcome tremendous economic pressures.
This mission and drive to help Canada's insurance industry is something Power inherits from her predecessor.
In this new interview with Forgeron, he highlights what it means to be president and CEO of such an institution and identifies some of the standout milestones from his time with the IBC.
Can you tell us a bit about yourself and your insurance journey?
Insurance is a fascinating industry. I have been blessed to be here for well over 35 years now. However, like most people in insurance, I fell into the industry. Very few people wake up and say, 'I'm going to become an actuary or an underwriter,' which I think is unfortunate, though I know a lot of good work is being done by organizations like the Insurance Institute to try and convince more people to consider the industry as a career.
My background is actually in chemistry and science, which has certainly helped in terms of some of the files that IBC deals with, such as climate change. It's also the discipline and importance of research and fact-based approaches that I brought with me from my time in science. I think it prepared me well for a career in the industry in a number of ways, but I certainly did not set out in high school or university to become the head of an insurance trade association, that's for sure.
What does the role of president & CEO of the IBC entail?
As president & CEO, my chief duties are to ensure that the organization is delivering against its mandate and the strategic priorities identified by its Board of Directors. And at the core of IBC's mandate is public policy development and advocacy.
On behalf of our members, which represent the vast majority of the Canadian P&C insurance market, IBC helps advance balanced financial, operational, and market conduct regulation; strives to improve public understanding of home, auto, and business insurance; and more broadly advocates for property and casualty insurance that is available and affordable to all Canadians.
I spend much of my time engaging directly with IBC members to ensure our focus is applied to the right areas; liaising with governments and regulators to advance public policy; and of course meeting with the management team at IBC to shape and refine IBC's strategies as required.
I've also had the privilege of serving for the last two years as the President of the Global Federation of Insurance Associations (GFIA), which represents insurance associations from around the globe, and contributes to international dialogue on issues of critical importance.
In your 28 years of service with the Insurance Bureau of Canada, what would you say are some of the key highlights of your tenure?
There are probably two that readily come to mind. One is just being part of an incredibly strong organization. I would not be here today if it were not for all the people at IBC who have made my job seem so easy. Their dedication to this industry has been an inspiration to me. I always say to our members that they would be absolutely blown away to fully understand how dedicated, committed and motivated IBC staff is on their behalf.
To further this point, I feel a certain sense of pride and satisfaction that we will be handing over the reins to Celyeste Power. Since joining IBC in 2014, Celyeste has held progressively senior roles, including Executive Director, Strategy and Member Engagement; Vice-President, Western; Chief Strategy Officer, and most recently Executive Vice President, Strategic Initiatives & Advocacy.
She brings the right mix of senior leadership skills and consensus-building to help advance solutions to the issues facing our industry and Canadians. She is passionate about our industry and has the experience and attitude needed to succeed in this role. I know IBC will be in good hands when Celyeste transitions into this role in January 2023.
Another highlight would be how the industry navigated the pandemic. Obviously, these were unchartered waters for everybody, including our industry. Like every other industry, we sent everybody home overnight and learned a new way to work.
Even with the uncertainty in the past few years, P&C insurers showed an unwavering commitment to their customers and returned almost $4 billion to consumers in auto, in commercial premiums and rebates and refunds. Insurers offered more in relief to customers than any other financial services industry in Canada. These efforts are unmatched. I am hugely proud of our industry rising to that challenge and helping Canadians. These unprecedented efforts have also been recognized in a very real way, by measures that the different levels of government have taken since then. They have acknowledged that our industry stepped up when others did not.
The pandemic also occurred at a time when we were well into a hard commercial market and this simply made matters much worse. There were organizations struggling to find insurance coverage – beyond affordability, this was an availability challenge. The industry, through the IBC, stepped up and created a process and a mechanism for those, usually small, businesses to be able to secure coverage. So, we have two unprecedented initiatives by an industry that decided to come together and do what was best for Canadians at a time when they really needed it.
I am exceptionally proud of our industry – we are an industry that is essential to Canadian life and one that plays a pivotal role in helping people when they need help most. I look forward to watching – with pride – this industry continue to help Canadians.