Governance thematic review reveals areas for improvement across financial sector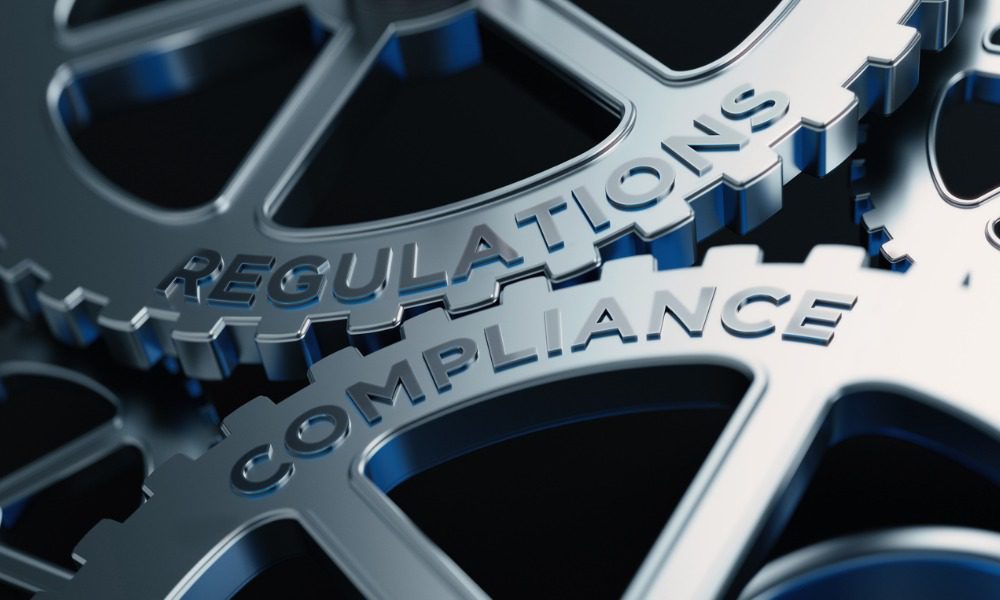 Governance thematic review reveals areas for improvement across financial sector | Insurance Business New Zealand
Insurance News
Governance thematic review reveals areas for improvement across financial sector
Where can NZ companies apply better practices?
Insurance News
By
Kenneth Araullo
A comprehensive cross-sector review of governance practices within regulated entities, jointly conducted by the Reserve Bank of New Zealand (RBNZ) – Te Pūtea Matua and the Financial Markets Authority (FMA) – Te Mana Tātai Hokohoko, has underscored the imperative for boards to prioritize continuous improvement to ensure their future success.
Known as the Governance Thematic Review, this assessment delved into the foundational aspects of effective governance by scrutinizing the policies, procedures, and practices of regulated entity boards. This evaluation encompassed compliance with legislative mandates, adherence to RBNZ and FMA guidelines, as well as alignment with both local and international best practices in governance.

The processes for selecting and appointing the board chair and committee members exhibited weaknesses in their robustness. While the selection and appointment procedures for new directors generally showed strength, a notable number of entities lacked clear and comprehensive processes specifically tailored for the chair and board committee members.
Formal frameworks designed to assess ongoing board training needs were largely absent. In the absence of a structured framework, entities tended to adopt inconsistent and ad-hoc approaches to identify the continuous training requirements of the board.
The rigor and formality of succession planning for the board fell short of expectations. Although discussions on succession planning were taking place and processes were in existence, scarcely any locally incorporated entities had documented succession plans for the board, its committees, individual directors, or the board chair.
Diversity policies, which were in place for the broader organization in most instances, did not extend to cover the board. A significant number of entities lacked diversity policies that applied specifically to the board.
The assessment of directors' capacity lacked consistency and robustness. While capacity assessments were conducted before appointment and periodically thereafter, these evaluations were often informal and lacking in comprehensiveness. This deficiency stemmed from the absence of a formal framework to ensure uniform and thorough capacity assessment.
Internal board performance evaluations were found to be inadequate. Although the review noted that most entities conducted some form of internal board evaluation, these evaluations lacked formalization, well-defined criteria, and comprehensiveness. Moreover, in most cases, the performance of the board was not subject to independent review.
Christian Hawkesby, deputy governor of RBNZ, emphasized the historical significance of sound governance, particularly concerning essential aspects such as organizational strategy, culture, and risk management. He highlighted that these elements play a critical role in the success of financial institutions and the stability of the overall system.
"We therefore all rely on boards to provide effective direction, oversight and governance," Hawkesby said. "We observed a variety of governance practices across entities, which is why the report shares examples of good practice that others can learn from."
The review involved 29 entities within the banking, insurance, non-bank deposit taking, and investment management sectors, all of which fall under the regulatory purview of either RBNZ and/or FMA.
Clare Bolingford, executive director of regulatory delivery at FMA, expressed appreciation for the active involvement of boards and executive teams in the review. She also emphasized the importance of maintaining an open and collaborative approach to facilitate ongoing improvement.
"There is real value in maintaining an open and collaborative approach to support continuous improvement," Bolingford said "The report shows how and where boards have built the foundational elements for good governance practices and effective oversight. Establishing and maintaining these is fundamental. It supports boards in moving to a more comprehensive focus, combining robust governance frameworks, board behaviours and culture to deliver for customers, shareholders and all their stakeholders."
Participating entities have received individualized feedback, and ongoing engagement is planned to support the implementation of recommended changes.
The RBNZ and FMA also encouraged boards of regulated entities that did not partake in the review to assess their governance arrangements against the outlined expectations and to embrace the best practices detailed in this report. Additionally, the findings from this review will inform upcoming policy reviews.
What are your thoughts on this story? Please feel free to share your comments below.
Related Stories
Keep up with the latest news and events
Join our mailing list, it's free!