Jump to winners | Jump to methodology
Top trailblazers
The eighth annual class of the IBA Hot 100 represents the top insurance leaders in the US in 2023, featuring the best in the industry across all specialties and markets. These are the people who have influenced, driven initiatives, and plotted the course of the sector over the past 12 months. 
So, what distinguishes these leaders from the rest? 
For the first six years of his career, James McNitt assumed a variety of roles. Upon finishing his MBA, he set out to find a new challenge and was offered a job at Risk Placement Services (RPS) in the wholesale space. Back then, he had no knowledge of the industry, no prospective clients, and no relationships with underwriters. 
"To quote a great business book title and common adage, 'The harder you work, the luckier you get' "

 James McNitt, Risk Placement Services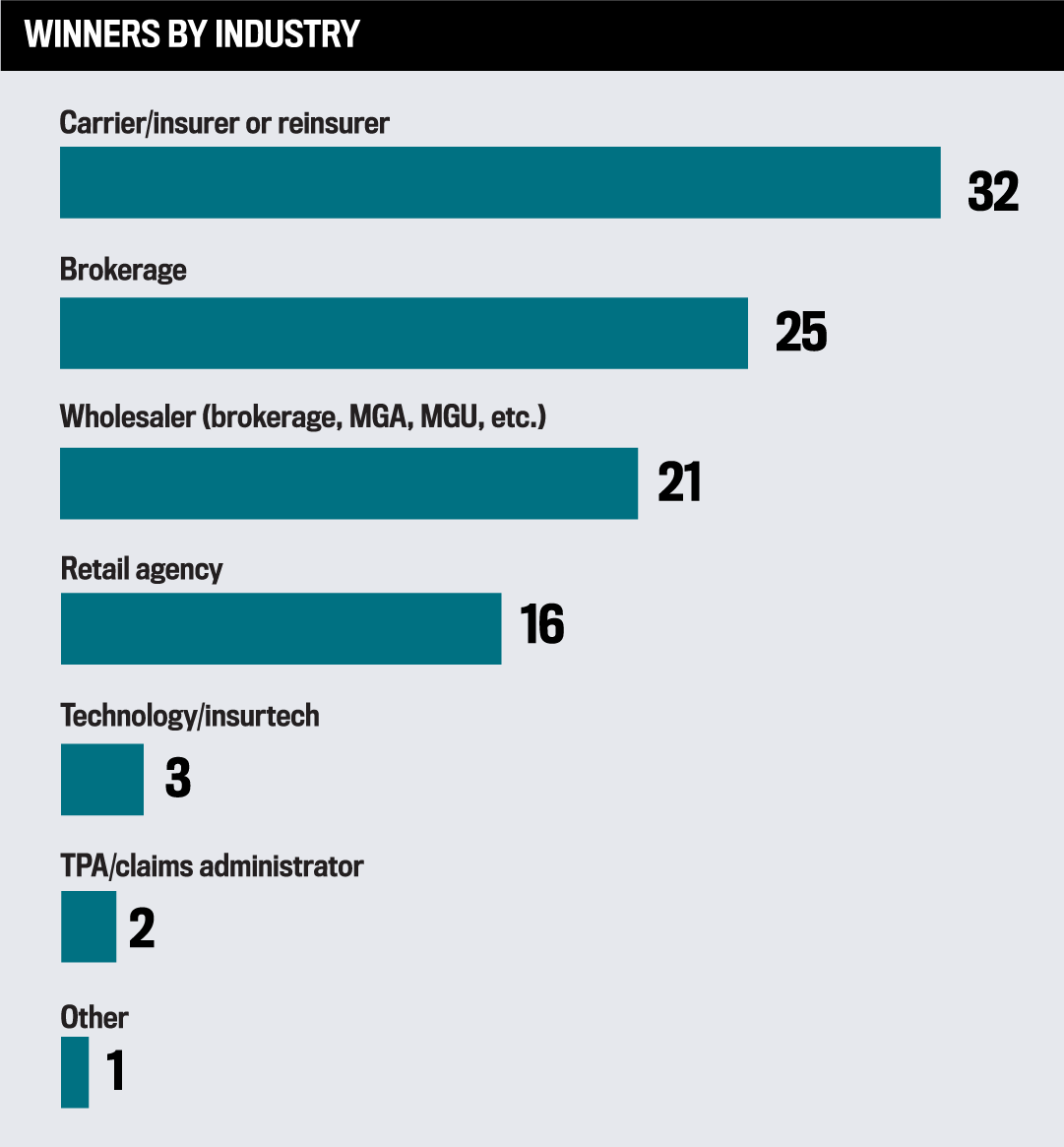 McNitt told his mentor about the opportunity, who dismissively retorted, "You'll never make it." 
"That was the only motivation I needed," says McNitt. He embraced the challenge and developed the relationships and placements necessary to succeed. 
Rising to the top
McNitt, a healthcare practice leader, was one of the top five new business brokers at RPS in 2017 and 2019. He pulled in $4 million in revenue and made it to the IBA Hot 100 in 2022. 
Testimonies from his colleagues illustrate just how highly he is regarded. One says, "He gives us every resource we need to be successful. He must have 48 hours in his day, because he is always available to me and our team. I attribute a lot of my own success to his leadership and rebranding of the practice in the market." Another team member adds, "It's so hard to put into words how much work he does, and he does it flawlessly. Working for him is a big treat." 
Sharing his approach, McNitt explains, "In our industry, every leader needs to think of themselves as a role model. We have a very talented next generation of underwriters and brokers entering the industry, and current industry leaders will have a large impact on the culture that is created by this next cohort. With the increasing complexity of placements, it's more important than ever that we lead ethically, authentically, and with integrity." 
And what does he recommend for others interested in making the Hot 100 in future years? "Every single successful person in our industry has one thing in common: they work very hard," he says. "This has remained true even during the pandemic shutdowns. The hardest-working insurance brokers found ways to create their own success during unpredictable marketplace conditions. 
"To quote a great business book title and common adage, 'The harder you work, the luckier you get.'" 
Karen Frany, also part of this year's Hot 100, got her break in the industry via a diversity internship program whilst attending Providence College. 
She explains, "As a first generation Asian-American woman, I initially questioned my ability to rise in corporate America, but I've always been taught that hard work leads to success. Being recognized as part of this year's Hot 100 due to my hard work has certainly surpassed my career expectations." 
The skillset that Frany, managing director of executive liability at Brown & Brown, feels has enabled her to prosper is her comprehensive knowledge base – as she's been both an underwriter and broker over the past 15 years. 
"My experience as an underwriter has truly guided my approach as a broker and has served me well over the years", she says. "By thoroughly understanding my clients' needs, I can best develop and customize an insurance program best suited for each of their unique risks." 
Someone who also took an unorthodox route is Andreas Kleiner. The president and CEO of American Modern Insurance Group was educated as an engineer and applied for a job at Munich Re, not knowing what reinsurance was. 
"I never regretted joining the insurance industry. My career has not only greatly shaped who I have become, it has led my family and me to so many exciting places, "explains Kleiner. "So far, we have been able to work and live on four continents. The experiences from living in different cultural environments are simply priceless, and we are very grateful for that." 
Kleiner's lack of preparedness hasn't stopped him flourishing and he is part of the Hot 100. And he credits one strategy that's allowed him to stand out. "We have been able to leave all of our IT and product legacy issues behind through our business transformation project. There are very few larger insurance companies who have achieved that and this is difficult to replicate." 
"When one person gets success, we have success. There are other wholesalers out there who are cutthroat and compete with one another. For us, if somebody gets a good deal or a win, the whole group gets the win"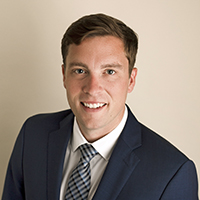 George Sella, Brown & Riding
"Your ego is not your amigo" 
Another member of this year's Hot 100 is Curtis Barton, who joined his father in the industry back in 1997. 
He pursued a wide range of avenues, such as immersing himself in the middle-market commercial sector, doing a lot of alternative risk programs, and establishing himself as a leading salesman. 
And he has maintained that attitude. "Your ego is not your amigo," explains Barton. "I love that line. I think that means a lot. When they get some success, people tend to get overly proud of themselves, and it clouds their judgment. So, just don't let your ego get involved. Do what's right. If you do what's right consistently, good things will happen." 
Barton has proactively carved out a career. He placed up to 150 cold calls a day to create a book of business that was sustainable. He dealt with the collapse of the construction market in 2008. And he orchestrated the merger of seven friends' businesses to ultimately create ALKEME Insurance. 
Now, as CEO of ALKEME Insurance, he oversees a run-rate revenue of close to $100 million, maintains a 94% employee retention rate, and enjoys 13.3% organic growth. "The KPIs [key performance indicators] are there," he says. "We're doing a good job of growing 70% of our business in middle-market commercial." 
One of his colleagues says, "As CEO, he has guided the organization through 15 acquisitions while maintaining double-digit growth. He expanded operations to five additional states. He developed and launched two significant tech plays in a digital MGA with five programs called Brokkrr Insurance Services." 
Barton pinpoints two factors that have enabled him to make his mark. 
"First, let your people know you're in the boat with them rowing – you're willing to do whatever you're asking them to do. Second, have vision. It's being able to see beyond the next movie and really look downstream and say, 'What issues are going to face me in the next 10 years or the next five years?'" 
What would he say to others eager to build a reputation in the industry? "Go around and talk to people in your office – other producers – shadow them, learn from them, and take what you want and leave behind what you don't want and start to form your own path forward," says Barton. "And we've always been niche-focused – that's the winner. If you're going to be in this business, you have to be proficient and efficient at what you do. As a salesperson, you need something to differentiate yourself right from the get-go. 
"Ultimately, get good at what you do. Start with education first. Put out a lot of content, content, content. And once people start to see you're a leader and have a sphere of influence within that space, they'll start coming to you, and the job gets a lot easier." 
"Do what's right. If you do what's right consistently, good things will happen"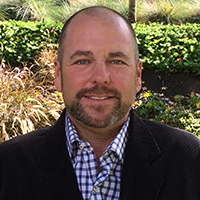 Curtis Barton, ALKEME Insurance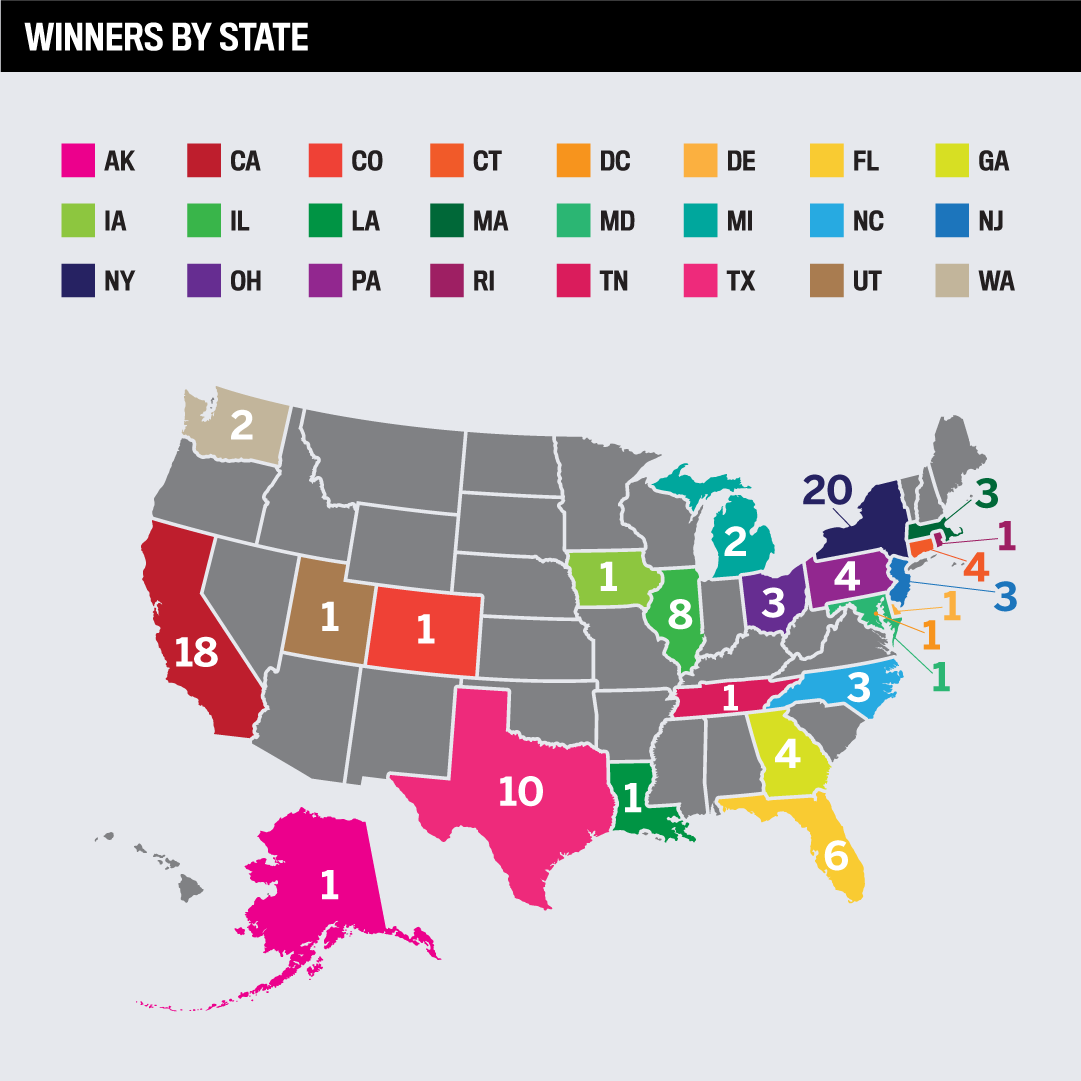 Do what you love
After studying insurance at the University of Mississippi, George Sella moved to Los Angeles. He partnered with Chris Brown of Brown & Riding, focusing on the construction sector. 
"I started building a book," says Sella. "When you're young, it's hard to get a good stronghold with some strategic big clients, so Chris Brown, our chairman, mentored me through that process, and he really took me under his wing." 
Sella's work life became increasingly challenging. He has overseen growth of up to 60% each year over the past 12 years, and despite being relatively young, he has managed people across a wide variety of age groups and demographics. 
Now, he's been a partner for nine years, and six years ago, he moved to Atlanta to build up the team there, which has grown to 13 people. The company has expanded from three offices to 14, with more than 400 employees. 
Recognized in the 2022 Hot 100, Sella brings in the highest revenue of all brokers at Brown & Riding and has been in the top five for the past four years. 
"[Sella] has contributed greatly to Brown & Riding's growth and continues to play a leading role in the CPG [construction practice group] and in the firm overall," says Brown. 
Sella is open about what has allowed him to build such a stellar list of achievements. "It's more about helping other people become successful and seeing other people thrive," he says. "For me, as a partner at Brown & Riding, all of my partners are also employees at Brown & Riding. When one person gets success, we have success. There are other wholesalers out there who are cutthroat and compete with one another. For us, if somebody gets a good deal or a win, the whole group gets the win." 
His advice to those embarking on a career in insurance or those who are still relatively early in their journey is to craft a niche. "I always tell people to try to specialize, because our industry is going towards specialization, and to try to specialize in what you're passionate about and what you enjoy," he says. 
"You have to wake up every morning and do this as a young person for 40 years, so you want to do what you enjoy and do what gets you excited. I found that everyone who is passionate about what they do, they're wildly more successful than people who just do it for a job." 
This is also something that resonates with Frany. She's eager to instill standards and expertise in the younger colleagues who she oversees. "Being entrusted by the Brown & Brown executive team to guide the company's next generation of brokers is what I feel to be a testament to my ongoing diligence and professional growth," she adds. "I view my professional reputation as inherently linked to my personal reputation. As such, I strive to be a good person, exercise good judgment, work diligently and genuinely care about others." 
"By thoroughly understanding my clients' needs, I can best develop and customize an insurance program best suited for each of their unique risks"



 Karen Frany, Brown & Brown

Adam Jakubowitz

Assistant Vice President

HUB International
Akhil Chopra

Managing Director and Cyber Growth Leader

Lockton Financial Services
Alex Furlong

National Wholesale Brokerage Practice Leader

One80 Intermediaries
Alka Manaktala

Managing Partner

Insurance Office of America
Amy O'Brien

Vice President – Carrier Practice Sales

Gallagher Bassett
Amy Shore

Chief Customer Officer and Executive Vice President

Nationwide
Andrew Silva

Senior Financial Lines Manager

Woodruff Sawyer
Anna Tan

Head, Excess Casualty Wholesale

Navigators, a brand of The Hartford
Anne Anastasi

First Vice President

Old Republic Title
Anton Rosandic

Co-Founder and Chief Operating Officer

ALKEME Insurance
Ashley Engl, ACSR, GBDS, VBS

Employee Benefits Client Success Account Executive

Lawley
Bill Creedon

Global Head, Construction

Willis Towers Watson
Bill Gatewood

Corporate Senior Vice President and National Personal Insurance Practice Leader

Burns & Wilcox
Bridget Gainer

Global Head, Public Affairs and Policy

Aon
Bruce Peddle

President

Jencap Insurance Services
Bryan Clark

President

Gorst & Compass Insurance
Christiana Flaherty

Senior Marine Underwriter

The Hartford
Christopher Alviggi

Managing Director and Environmental Practice Group Leader

NFP
Clinton Anderson

President, National Specialty Practice

HUB International
Cory Schilling

Executive Managing Director and MGA and Program Solutions Leader

Aon
Coryn Thalmann, CIC, CIW

Chief Executive Officer and Chief Operating Officer

Jimcor Agencies
Daniel Ginden

Chief Everything Officer

Scottish American
Danielle Larsen

Head, Underwriting Services

Everest Insurance
Dave Obenauer

Chief Executive Officer

CRC Group
David M. Barnes

Senior Vice President and Transactional Liability Practice Lead

CAC Specialty
Davis Moore

Vice Chairman, Brokerage of Amwins

Amwins
Deborah Fox

Vice President

NFP
Denise Campbell, CPM

Senior Vice President, Client Executive

Marsh
Emily Golecki

Surety Specialist

Florida Surety Bonds
Emma Ye, ASA, MAAA

Vice President, Risk

At-Bay
Eric Goldberg

Vice President, Texas Market Leader

IMA Select
Errica Rivera

Culture and Inclusion Lead

State Auto Insurance
Garrett Droege

Director, Innovation + Strategy

IMA Financial Group
Gary Leonard

Executive Vice President and National Director, Account Management

Gallagher Bassett
George Woods

Head, US P&C Broker Sales Management

Swiss Re
Greg Barats

Chief Executive Officer and President; Global Head of IoT – Munich Re

HSB
Greg Gunn, CIC

Chief Executive Officer and President

Gunn-Mowery
Gregory Chaples

Vice President, Property and Casualty

Capstone Group
Jacob Ingerslev

Head, Cyber and Tech Underwriting

Tokio Marine HCC
Janet Jordan-Foster

Executive Vice President and Head, Primary Casualty

AXIS
Jason Rodriguez

Chief Executive Officer

Prominent Insurance Services
Jeff Cunningham

Vice President and Senior Broker

UCPM
Jeffrey Duncan

Executive Vice President, Commercial Lines

AmTrust
Jeffrey T. Benson Jr.

Managing Partner

Prominent Insurance Services
Jenni Lee Crocker

Senior Vice President Agency, Operations and Growth

PCF Insurance Services
Jessica Scelzi

Chief Commercial Officer

The Zebra
Jill M. Kizyma

Area Vice President and Senior Director – Public Sector Practice

Gallagher
Jim Untiedt, CPCU, ARM, CRIS

Construction Practice Leader

PentaRisk
Jody Yee

Global Industry Solutions Director – Technology, Media and Telecommunications

Allianz Global Corporate & Specialty
Jordan Tamchin

Senior Vice President and Tax Insurance Practice Leader

CAC Specialty
Jude DiBattista

Head, Casualty

GuideOne Insurance
Karen S. Williams

Senior Managing Director

Risk Strategies Company
Karin Venegas

Managing Director – Business Insurance

Higginbotham
Karl Henley

Executive Vice President and Partner

SeibertKeck Insurance Partners
Kyle Burnett

Senior Vice President, E&S Property

Swiss Re
Lael Chappell

Chief Market and Business Development Officer

Desq
Larry Fine

Management Liability Coverage Leader

Willis Towers Watson
Lisa Gentile

Vice President

Liberty Mutual Insurance
Mark Engel

Managing Director and Corporate Vice President

RB Jones
Matthew McLellan

Managing Director

Marsh
Michael Gordon

Vice President

Marsh Mclennan Agency
Michael Gruetzmacher

Head, Alternative Risk Transfer and Innovation

Aon
Michael J. Sicard

Chairman and Chief Executive Officer

USI Insurance Services
Michael Palotay

President

Tokio Marine HCC
Morgan Cook

Vice President

Brown & Brown
Nancy Bewlay

Chief Executive Officer, Reinsurance

AXA XL
Ngozi Nnaji

Founder and Managing Partner

Ako
Norman Ives

Cannabis Practice Leader

Amwins
Pam Humphrey

Global Client Executive

Chubb
Paul Roberts

Senior Director, Education and Market Development

Word & Brown General Agency
Peter R. Taffae, MLIS, CFE

Managing Director

ExecutivePerils
Phillip Lane

Vice President and Partner

Insurance Office of America
Ray Deaton

Executive Vice President and Chief Operating Officer

Commercial Insurance Solutions
Ricky Bryan

Executive Vice President and Director, Houston Energy

IMA Financial Group
Rob Carney

Chief Executive Officer, Retirement and Benefits Solutions

CRC Group
Scott Konrad

North American Nonprofit Practice Leader

HUB International
Shawn Woedl

Chief Executive Officer and President

REInsurePro
Sonji K. Grandy

National Personal Lines Co-Manager, DE&I

The Liberty Company Insurance Brokers
Steve Brown

Chief Executive Officer

Hoffman Brown Company
Susan Johnson

Chief Diversity, Equity and Inclusion Officer

The Hartford
Teresa Milano

Vice President, Management Liability

Woodruff Sawyer
Thomas Reagan

Managing Director and US Cyber Practice Leader

Marsh
Tony McIntosh

President; Executive Vice President and Partner

Aura Risk Management & Insurance Services; The Liberty Company Insurance Brokers
Tyler Asher

President, Independent Agent Distribution

Liberty Mutual Insurance
Wes Becknell

Vice President, Business Development

Rocklake Insurance Group
Yiana Stavrakis

President

Monarch E & S Insurance Services
Starting in August 2022, Insurance Business America invited insurance professionals from across the country to nominate their most exceptional leaders for the eighth annual Hot 100 list. After receiving hundreds of nominations, IBA narrowed the list down to 100 movers and shakers whose contributions have helped shape the insurance industry over the past 12 months. 
From innovators at the forefront of change to leaders who are transforming the way the industry does business, this year's Hot 100 list represents the best the industry has to offer.  
The IBA Hot 100 report is proudly supported by the Independent Insurance Agents & Brokers of America (the Big "I"). 
Founded in 1896, the Independent Insurance Agents & Brokers of America (the Big "I") is the nation's oldest and largest national association of independent insurance agents and brokers, representing more than 25,000 agency locations united under the Trusted Choice brand. Trusted Choice independent agents offer consumers all types of insurance – property, casualty, life, health, employee benefit plans, and retirement products – from a variety of insurance companies. The Big "I" strives to provide independent insurance agents and brokers with a sustainable competitive advantage in the insurance marketplace by equipping members with tools and resources and providing advocacy and support to maintain excellence in business and customer service.